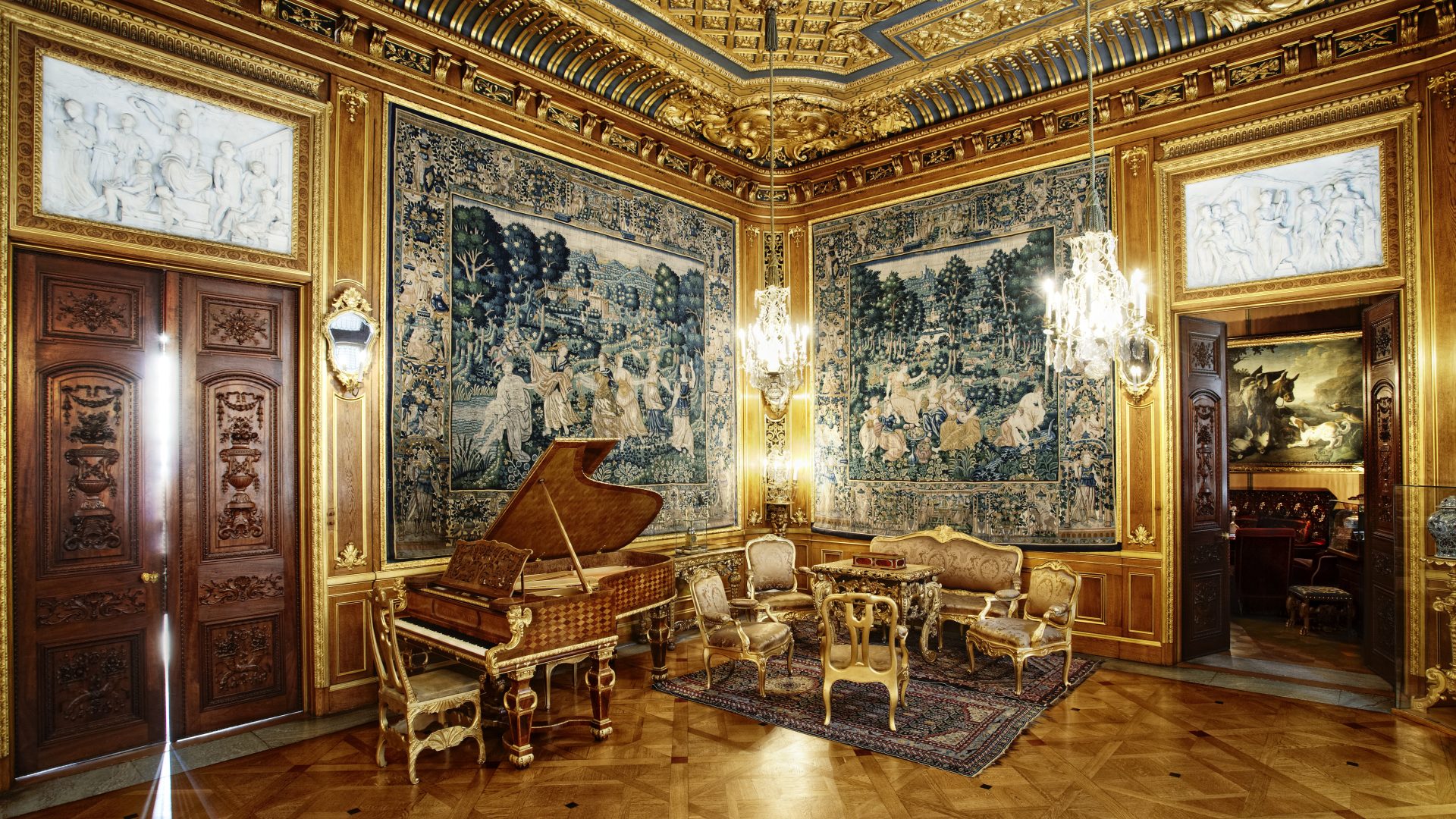 The Great Drawing Room
"My Klondike," Wilhelmina von Hallwyl called this shiny gold room. The gold rush in Klondike (Canada) started in 1896 and was thus day-actual when the house at No. 4 Hamngatan was built.
In the room, as in most on the first floor, there is a splendid open fireplace. This particular one is dressed in Belgian marble. The relief above the fireplace, "Prometheus Brings the Fire to the People" was performed in Carraramarmor by Gusten Lindberg. Also the door lintels presenting Music, Poetry and Visual Arts are made by Gusten Lindberg.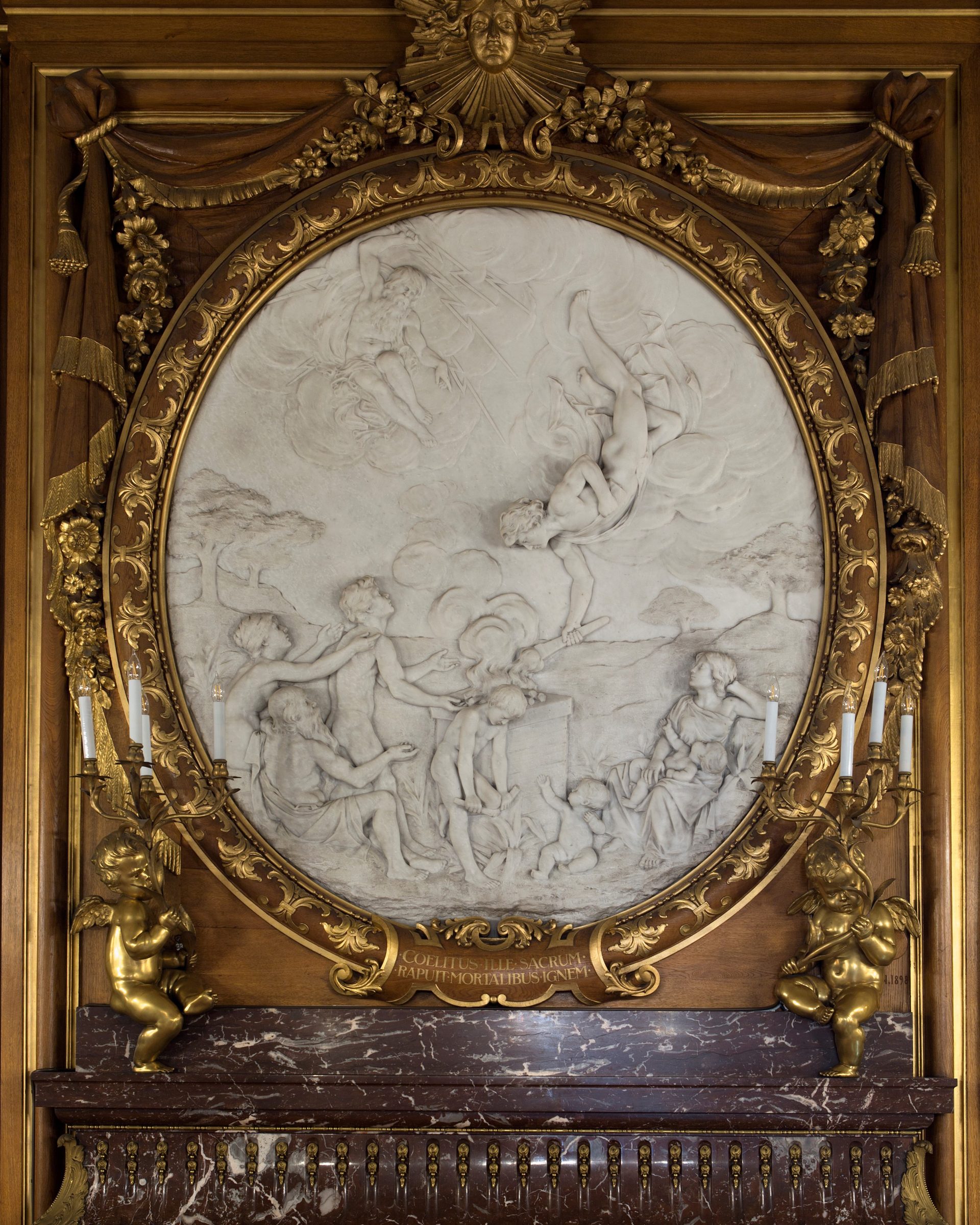 The wood burning fireplaces never came to any practical use as a modern hot air heating system was installed from the outset. Instead, the wood burning fireplaces should tie in with the different historical styles of the room. In the basement, there was a boiler room where the air warmed, to then circulate in channels in the walls. In the corners of the drawing room, decorative galleries are visible. Behind these are ventilation openings out of which hot air streamed. Gating works can be found in all the rooms of the house, adapted in their appearance according to the function and style of the room.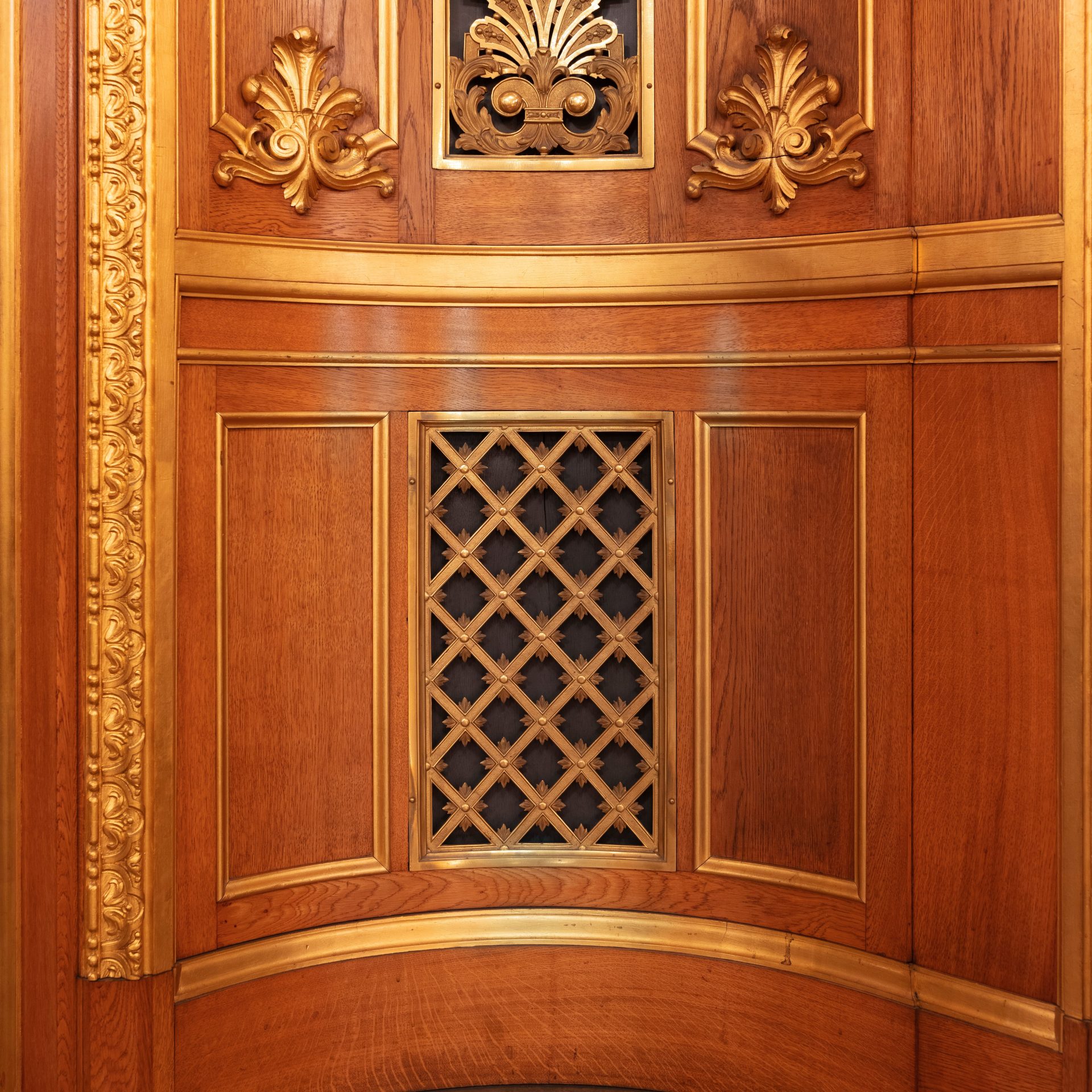 In the room, a small portion of Wilhelmina's collection of East Indian porcelain is also displayed. The bulk of this collection is stored in the China Room on the third floor. The porcelain is kept in a 1770s gilded cabinet once owned by Pope Pius VI.
The Great Drawing Room in 3D
3D-model: Erik Lernestål, the Hallwyl Museum/SHM (CC BY).
Listen to the audio guide
Audio Guide Great Drawing Room
Go on
From the Great Drawing Room you can come to the Ladies' Drawing Room, the Morning Room and the Smoking Room.