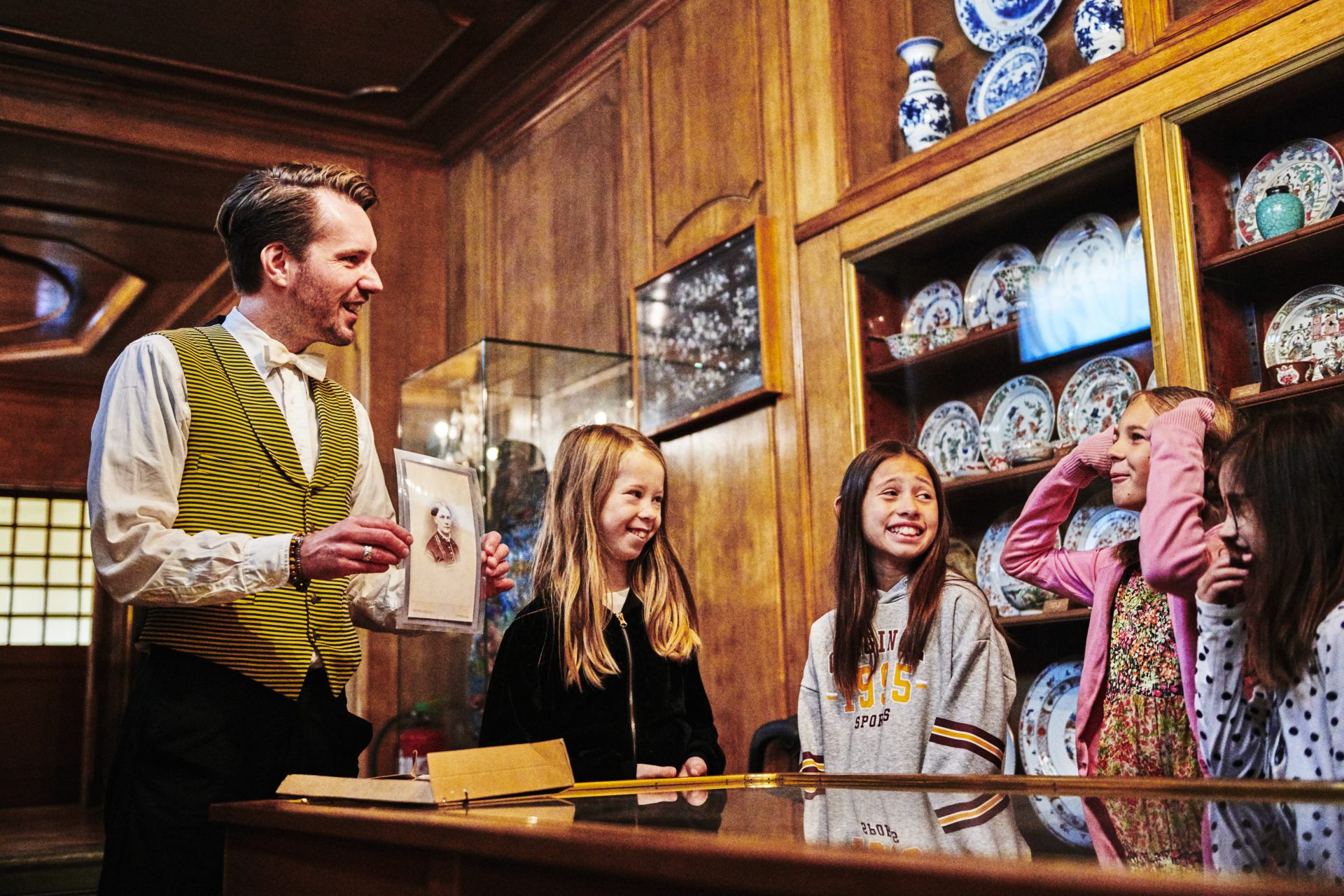 School classes
Want to bring your school class to visit the Hallwyl Museum? You are invited to book any of our programmes offered both on-site and digitally.
On-site and digital school programmes
The Hallwyl Museum's school programmes touches on topics such as cultural history, social history, economic history, and history of ideas. Here you and your students gain an insight into people's life and their circumstances in the late 19th and early 20th centuries, their way of life and habits. Most of our school tours can be booked either in person or online.
Contact our Booking office for further information: bokning@hallwylskamuseet.se
Visit at your own pace
Please notify us in advance of your visit
You and your school class are always welcome to visit the Hallwyl Museum and tour it at your own pace during the museum's regular opening hours. To avoid congestion, we ask that you let us know of your planned visit in advance. There is no admission charge, so don't regard the cost for tickets as an obstacle.
Bags, backpacks and storage
Backpacks and outerwear can be locked away for safekeeping in lockers that are adjacent to the entrance of the museum; no coins are needed.
Lunch boxes
Unfortunately, it is not permissible to bring food or drink into the museum. Adjacent to the museum is the Hallwyl Museum restaurant, we refer you there for food and drink.
Questions about school booking
Email bokning@hallwylskamuseet.se or call the Museum booking services at +46 (0)8-402 30 99.