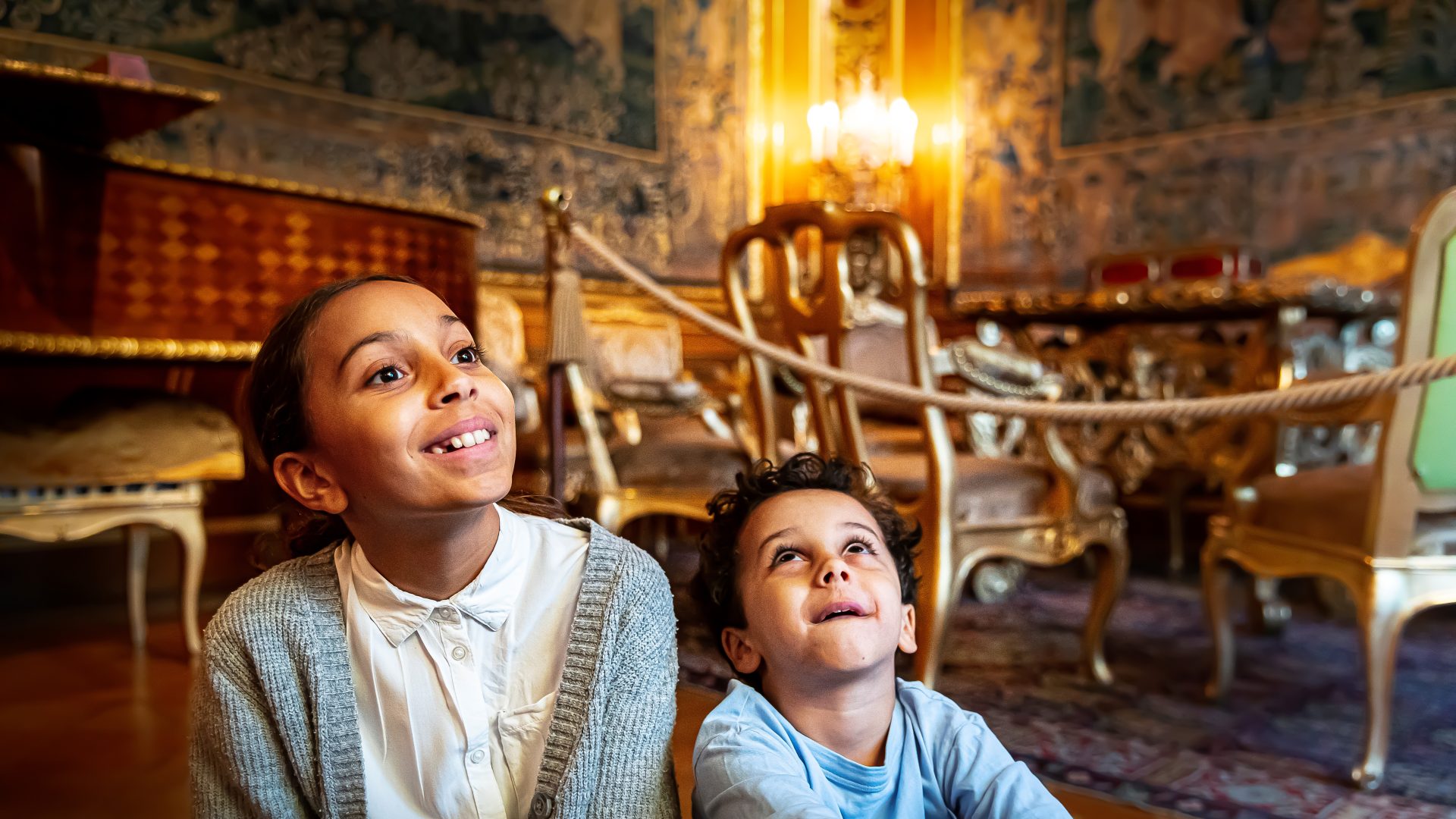 Family visits
Families with children of all ages can enjoy a range of programmes and guided tours. During school holidays, we offer playful activities.
Before your visit:
Bags, backpacks and storage
Backpacks and outerwear can be locked away for safekeeping in lockers that are adjacent to the entrance of the museum; no coins are needed.
Lunch boxes
Unfortunately, it is not permissible to bring food or drink into the museum. Adjacent to the museum is the Hallwyl Museum restaurant, we refer you there for food and drink.
Baby strollers and baby dressing-table
It is not possible to bring a stroller/pram with you around the museum, however there are a few places for leaving strollers. The nearest place to lock prams is on Norrmalmstorg. A changing table is available by the restrooms.