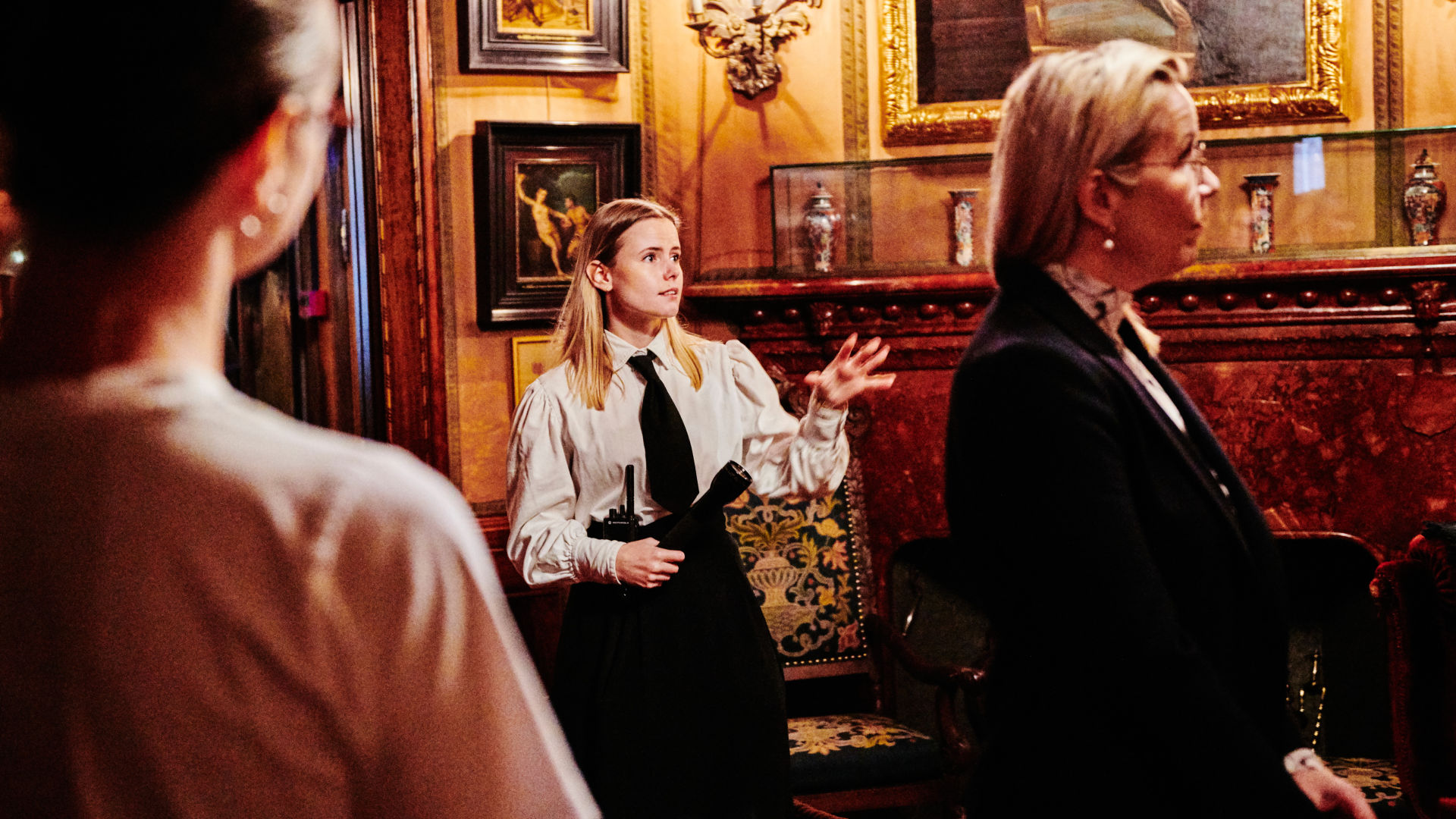 Guided tours for groups
A group of friends, a club get-together or a big family? Groups are welcome to book their own tour, day or evening, any time of year.
Prices for groups
Guided tour for a group 2023
Group tours weekdays
SEK 1 500 + SEK 100 for each person.
Group tours weekends
SEK 2 000 + SEK 100 for each person.
Security guard cost
For all group tours, a security guard surcharge at SEK 695 will be added after 16:00 and on weekends.
Digital tour
SEK 1680
Send a request
You need to fill in everything marked with *.
Technical problems with the form
Do you have problems sending your request or not receiving a response within 24 hours, please email bokning@hallwylskamuseet.se.