The Hallwyl family
Although the house at No. 4 Hamngatan was built for two people, the Hallwyl family with all its branches consisted of more people.
To understand the origins and concepts behind the Hallwyl Museum, it is useful to know what the family looked like. And it began, as often in the 19th century, with "new money" and "old names" meeting.
The meeting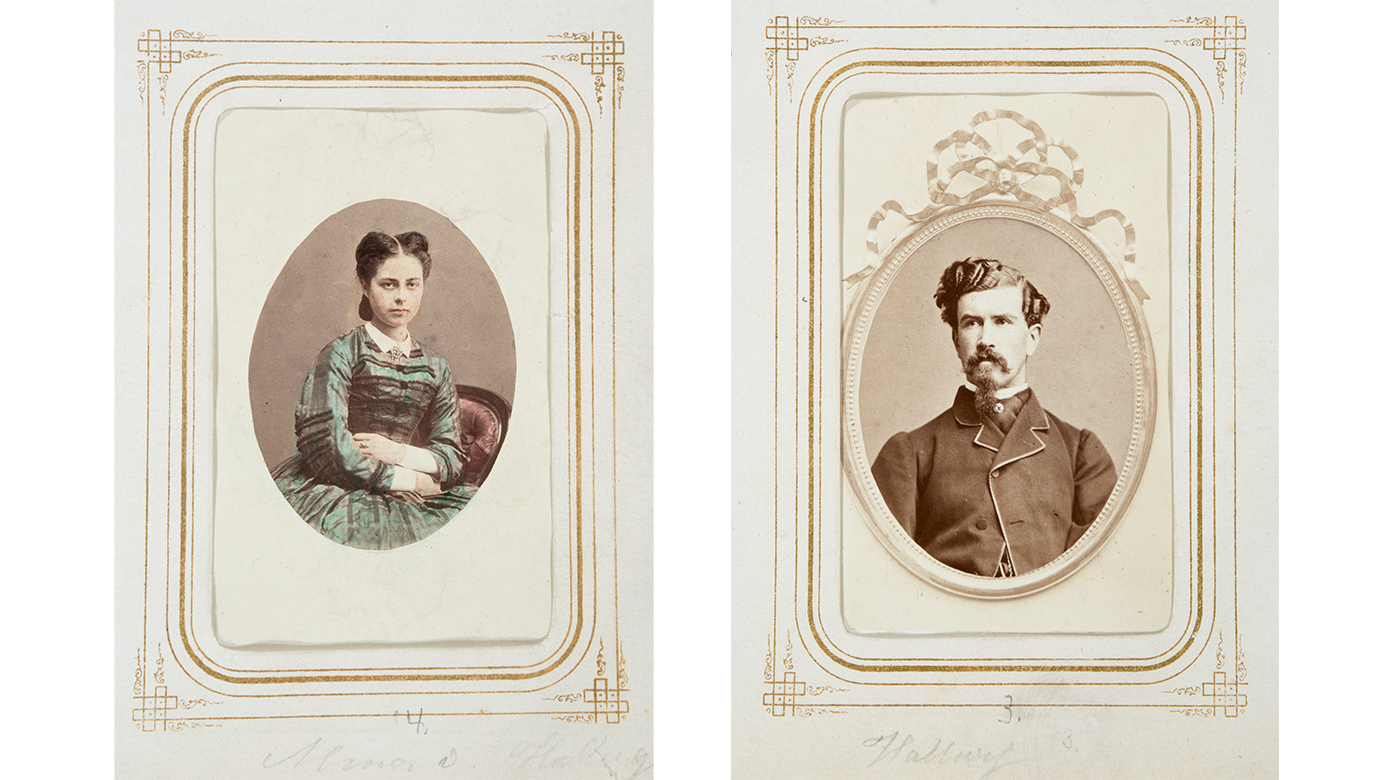 Walther and Wilhelmina met in 1864at the spa town of Bad Homburg in Germany. This was not by chance, but rather on the advice of Wilhelmina's governess Caroline Pflaum and the Swiss noblewoman Fanny von Werdt. They had both noticed that the young Wilhelmina Kempe in Stockholm and the slightly older Walther von Hallwyl in Bern both needed each other.
Wilhelmina herself recorded a note in her diary:
There came one day a young gentleman to visit us, who was carrying a letter from Fanny von Werdt in Bern, and on whose visiting card was written le Comte W. de Hallwyl. We were with him quite a lot, he was polite but no more, and this was something quite new to me, who was accustomed to flattery and politeness on the part of gentlemen.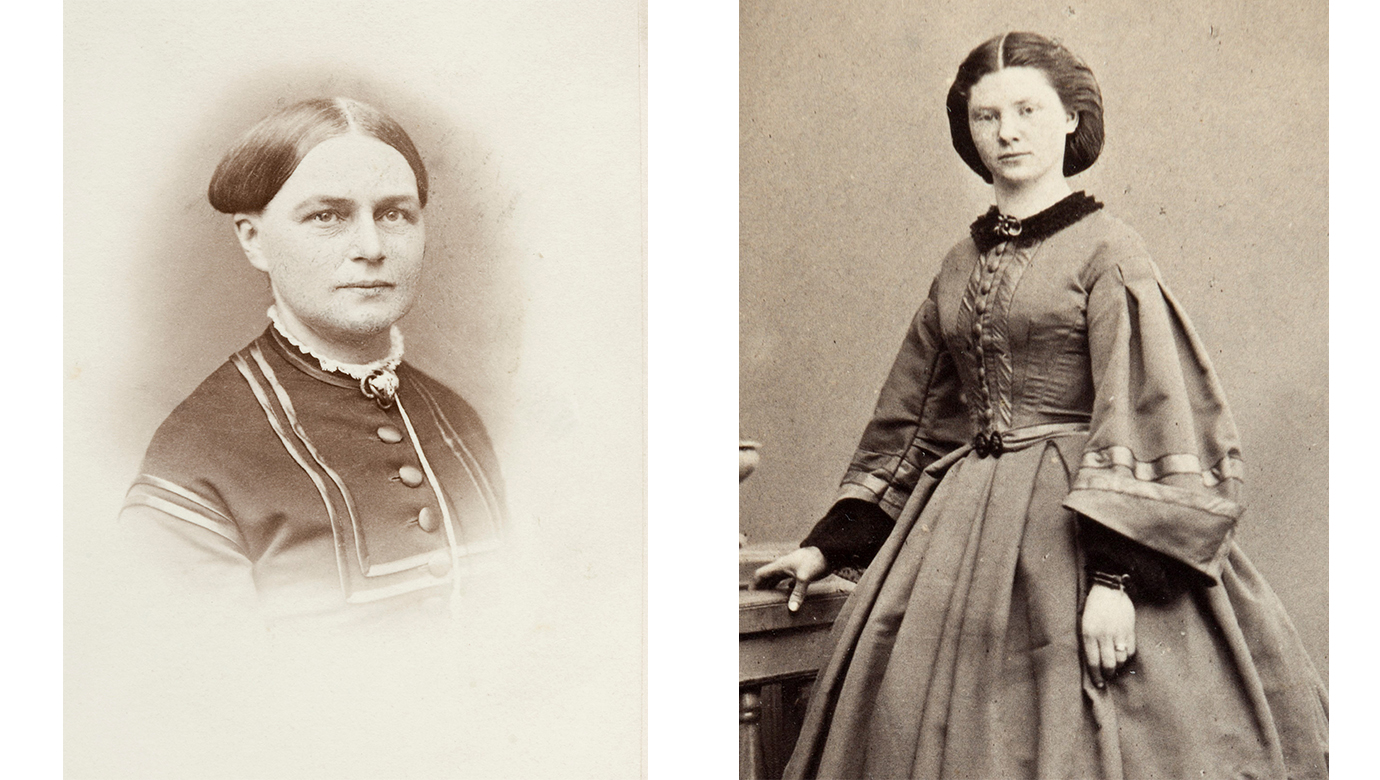 The formal proposal for marriage came two weeks later, in the form of a letter from Walther von Hallwyl to Wilhelmina's father, Wilhelm Kempe. Initially Wilhelmina's father was sceptical about a marriage, in part because Walther von Hallwyl had been a widower for the past year, and in part because the family business would then fall into foreign hands.
After several letters and discussions, the parties agreed that the marriage could take place, provided that Walther left his homeland to become Swedish.
Engagement and marriage
Walther von Hallwyl arrived in Stockholm on 12 December 1864 for the engagement. Until the wedding on 10 June 1865, he stayed at hotel Rydberg at Gustav Adolfs torg. Wilhelmina and Walther were wed in the large salon of her parents' home at Kornhamnstorg. The wedding officiant was the German parish vicar Johannes Rohtlieb.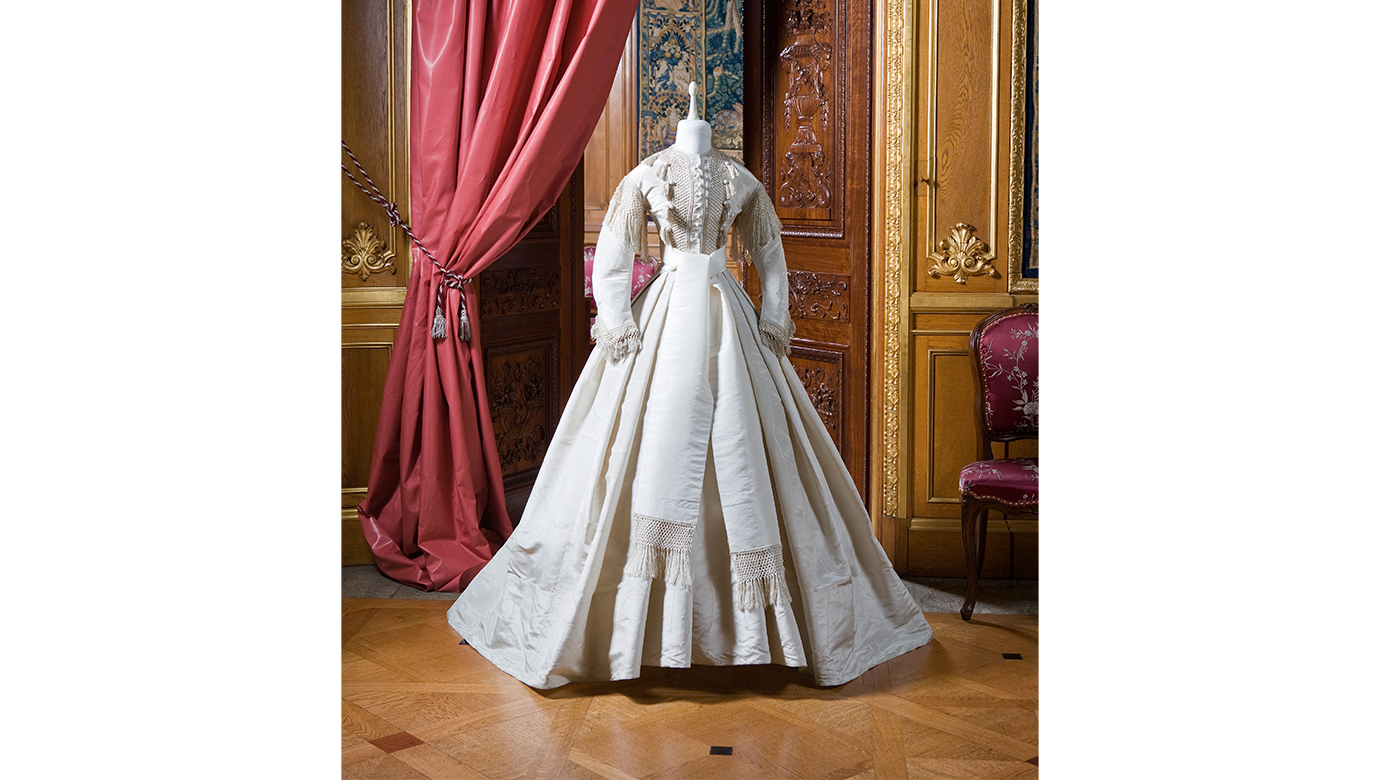 After the wedding and honeymoon, Walther and Wilhelmina settled after a while on the estate Ericslund outside Vagnhärad. That's where their daughters grew up. Walther devoted himself to managing the estate while travelling to Switzerland for long periods to end his duties there.
The road ahead
For Wilhelmina, her time at Ericslund was never very happy; she felt alone, listless and abandoned in the countryside. The various tasks included in a housewife's work, she found unsatisfactory. To assist her and keep her company, a social companion was hired in 1878, Ida Uhse from Pillkallen in East Prussia. Ida became Wilhelmina's close friend and companion until Ida's demise in 1924.
When Wilhelmina's father passed away in 1883, the lives of the von Hallwyl family changed. Walther would take over the family business and they would move to Stockholm. Wilhelmina wrote in her diary:
The girls and Miss Uhse were reluctant to leave Ericslund, but I felt so happy and fortunate to escape from the monotonous and desolate way of life, where I spent part of my youth and a good part of middle age…
When Walther and Wilhelmina gained access to the inheritance and the company, Wilhelmina's income was increased. Wilhelmina wrote down that she felt "like a real Croesus." Then she was also able to increase her collection of antique objects. Thus the determined and goal focused museum creator emerged.