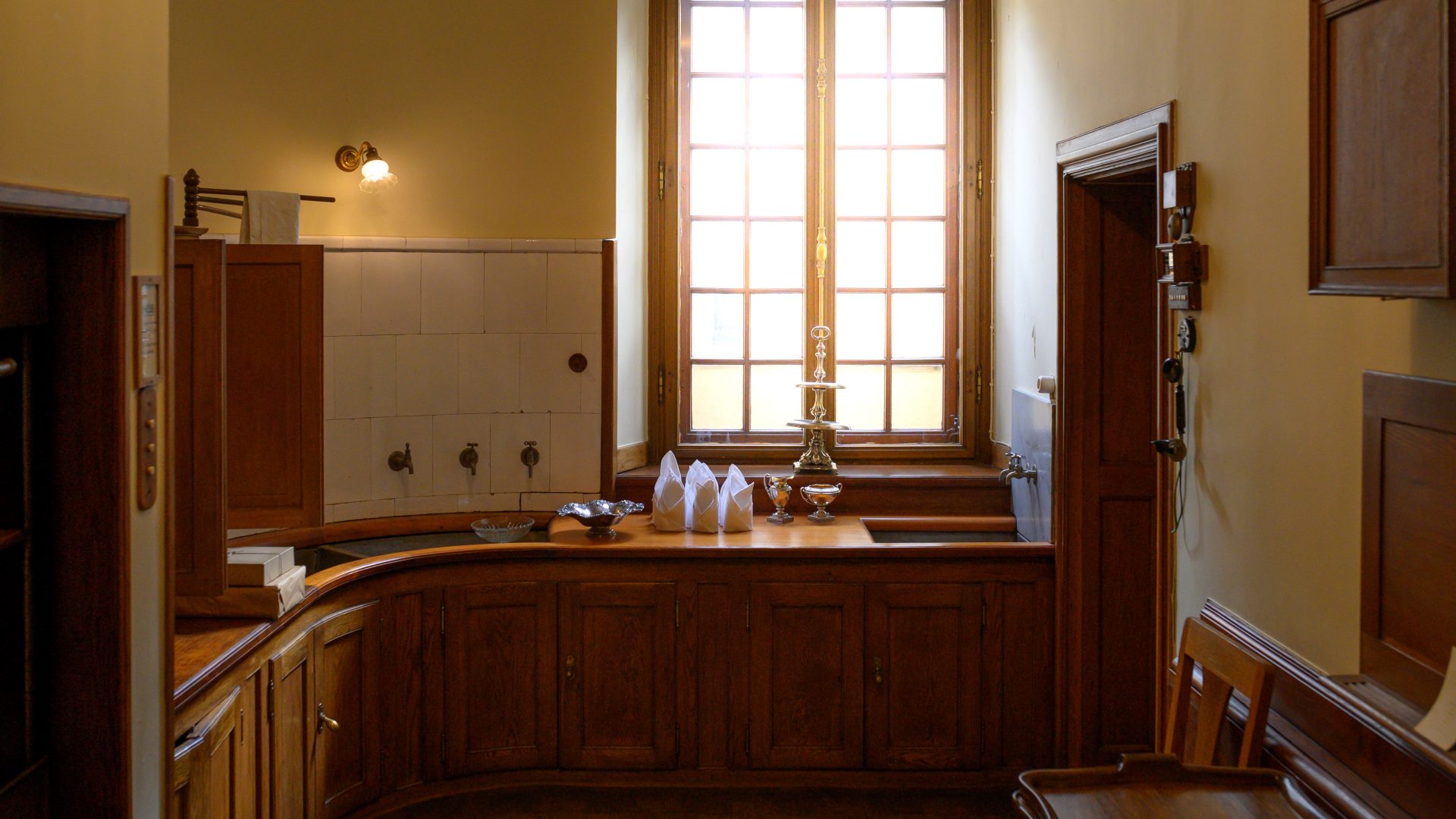 Serveringsrummet
In the Butler's Pantry, there are modernities that are not visible in other rooms. Telephones, intercom, lifts, and cold and hot running water. But it also has something old-fashioned: a tiled stove.
In addition to the room, the tiled stove also heats the crockery right before the serving. The central heating system had limited capacity and only heated the living spaces.
Directly below the Butler's Pantry is an almost identical room that could be used when there were dinners with a larger number of people and more dishes to wash. Adjacent to the Lower Serving Room is a linen and porcelain room where most of all the porcelain dinnerware and other crockery, all the drinking glasses, and all the linen was stored.
The Butler's Pantry and the Lower Serving Room are connected to the kitchen via the back stairs as well as a passenger lift and a dumbwaiter. There were separate corridors for the servants, so that the work could run smoothly, and at the same time not be noticed in the drawing rooms. Many of the modernities of the house are visible in the room. In addition to the lifts, there is electric lighting, running hot and cold water, as well as a stainless nickel plate sink in the room.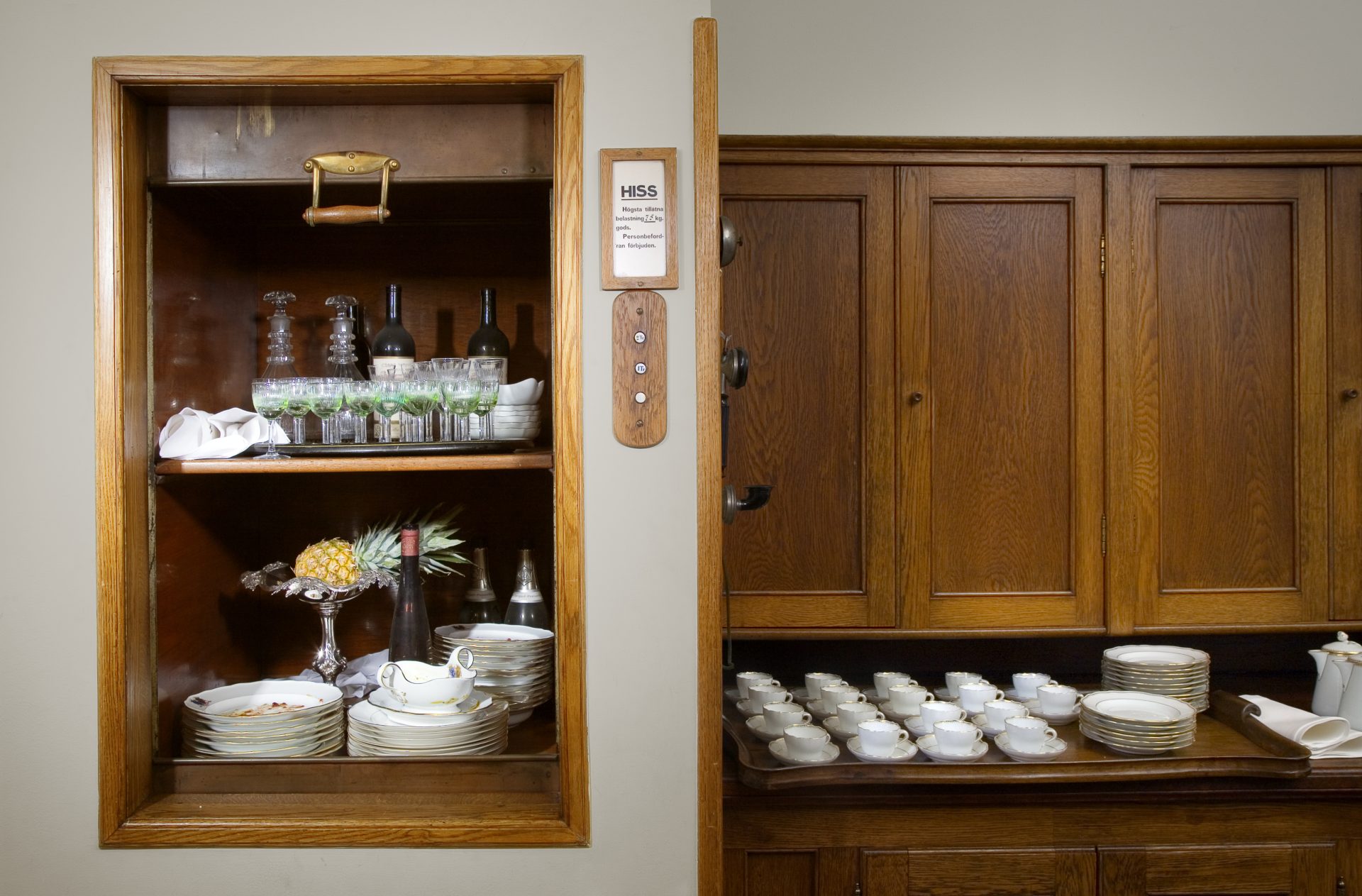 Closest to the door by the window is the house's intercom. It was the role of the footman to manage the intercom and telephone, something that was logical as it was close to the other things he was engaged with. Speaking on the telephone had not yet become form of a social interaction, but was rather a means to quickly relay information to others.
Parts of the everyday crockery and simpler drinking glasses are in the cabinets. In everyday life, one of the female servants of the house occupied themselves doing the dishes at the sink in the Lower Serving Room, while the pots and pans were taken care of by the cook downstairs in the kitchen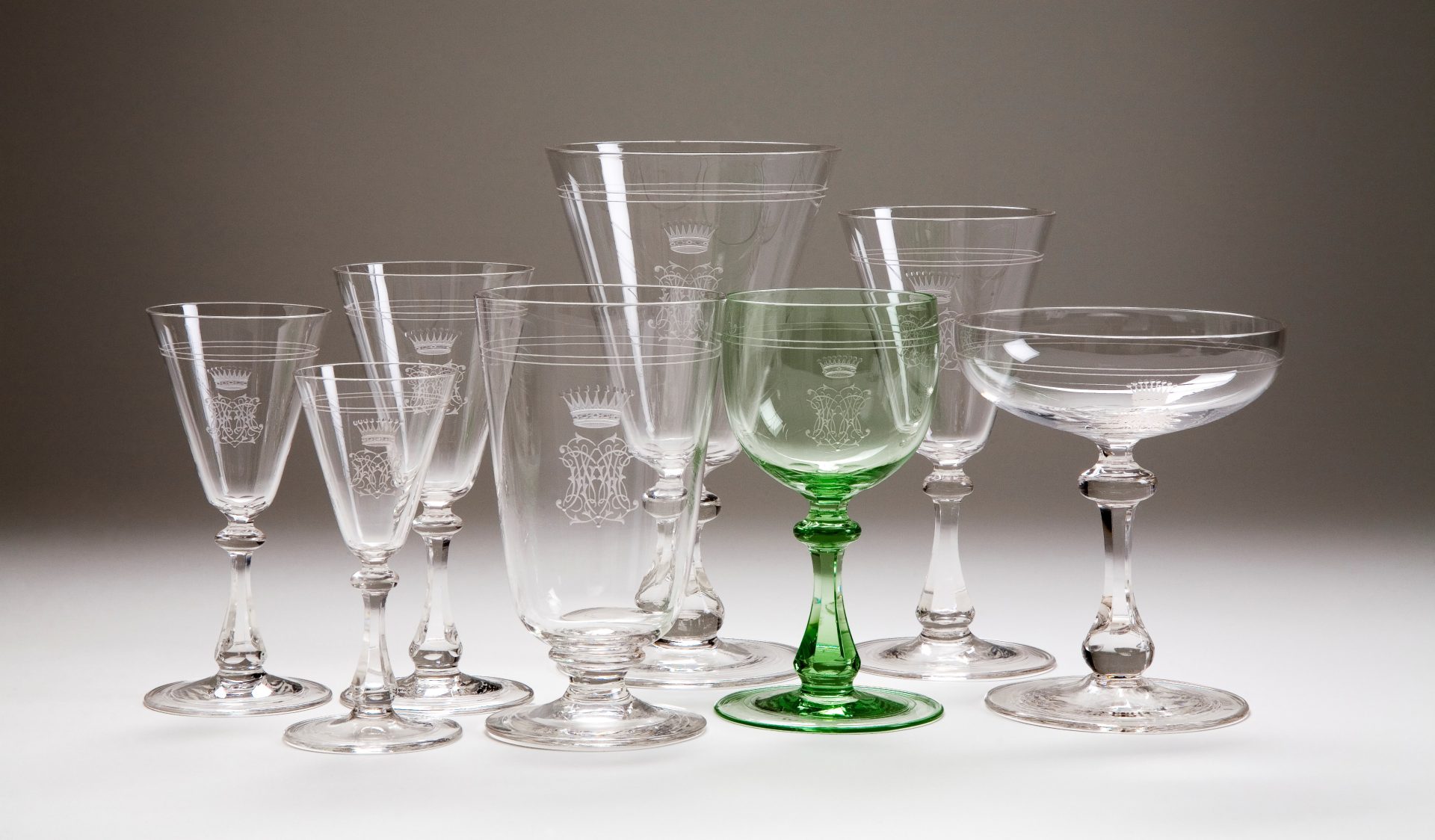 The Butler's Pantry in 3D
3D-model: Erik Lernestål, the Hallwyl Museum/SHM (CC BY).
From the Butler's Pantry, you can come back to the Dining Room or down to the kitchen, if it's open.