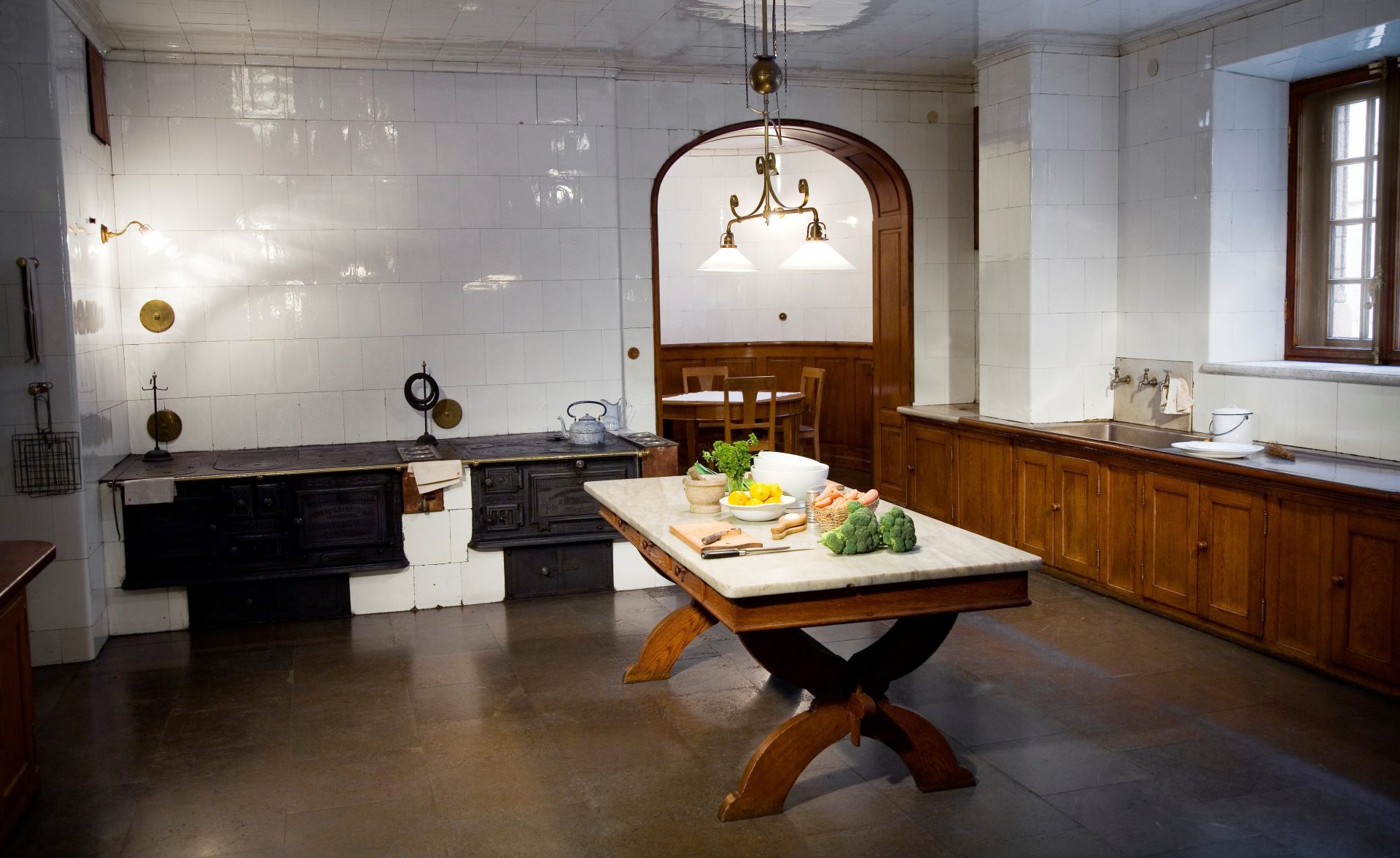 The Kitchen
Hygienic and modern. Bright, and easy to maintain. Everything that a kitchen should be. The kitchen at No. 4 Hamngatan was probably a good place to work, even if the working days could be long.
Both ceilings and walls are clad in special custom-made tile. The glazed surface was easy to wash to get rid of dirt and grime. The limestone floor is also relatively easy to maintain. The cleaning and tidying up was usually done by domestic helpers, women who were hired by the hour as the need arose.
The preparation table in the middle of the room has a large marble top and the workbench has a solid oak top. The main preparation of the meals was done by the cook in kitchen and sometimes as the need arose by hired-in extra kitchen help. The responsibility for all the cooking and preparation of meals, and managing the work, lay on the house's cook.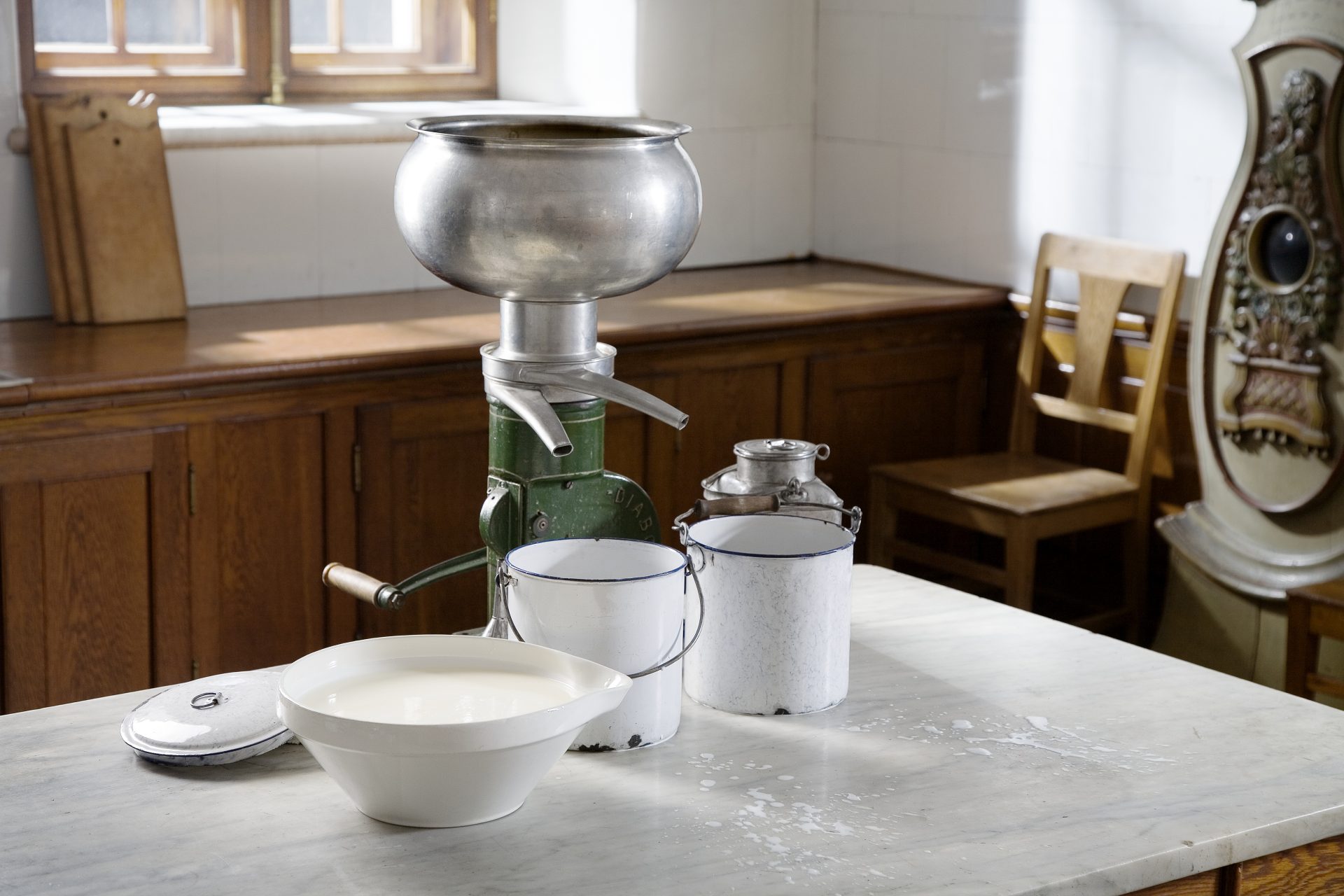 The well-equipped kitchen has a large number of utensils and resources, all to facilitate work for the staff. For example, in addition to running water and electricity, there was a separator to separate the cream from the milk, an icebox to keep what need to be refrigerated fresh, plus two ice cream makers.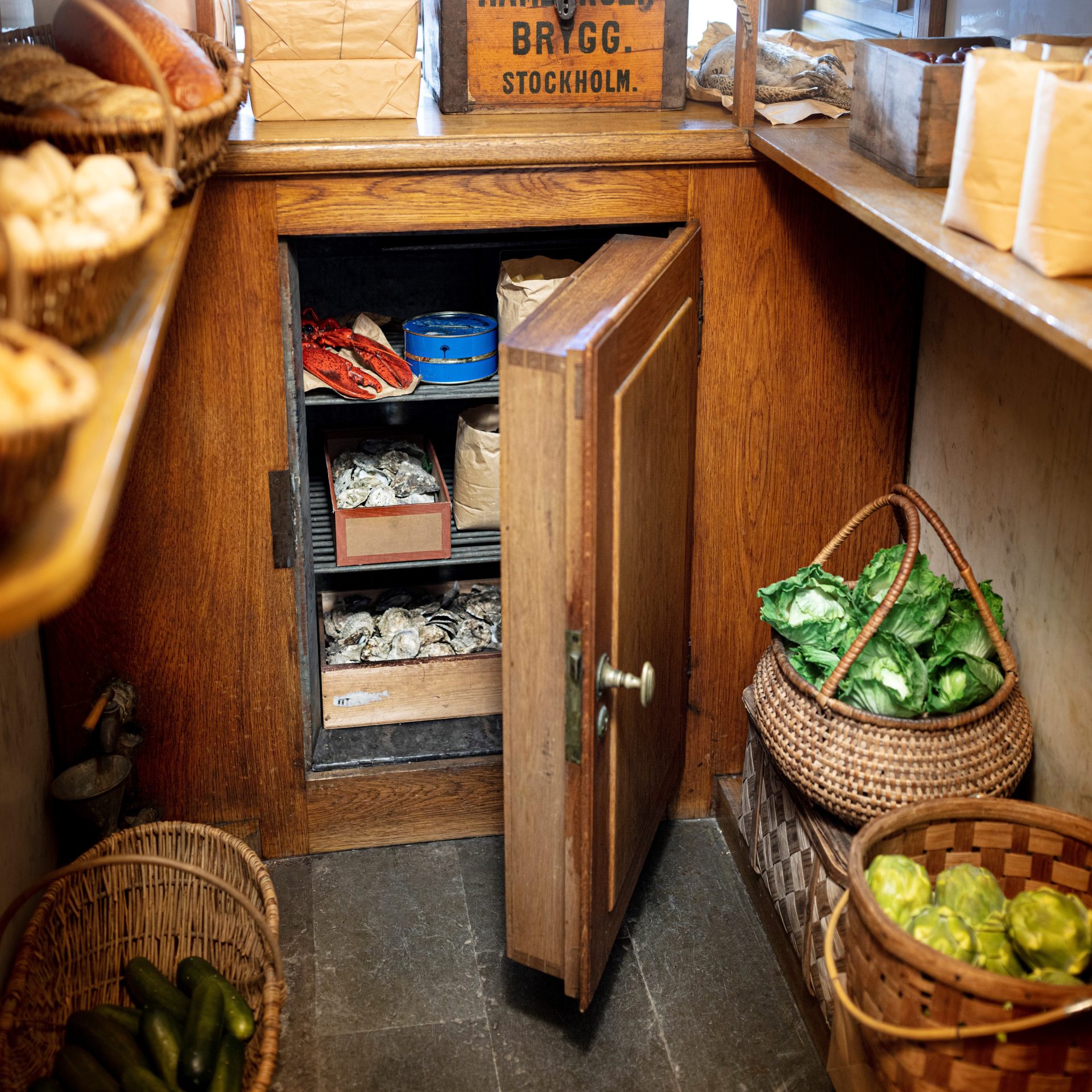 You can get from the kitchen back up to the Butler's Pantry on the first floor. There are also two emergency exits that can be used in the event of an emergency evacuation.