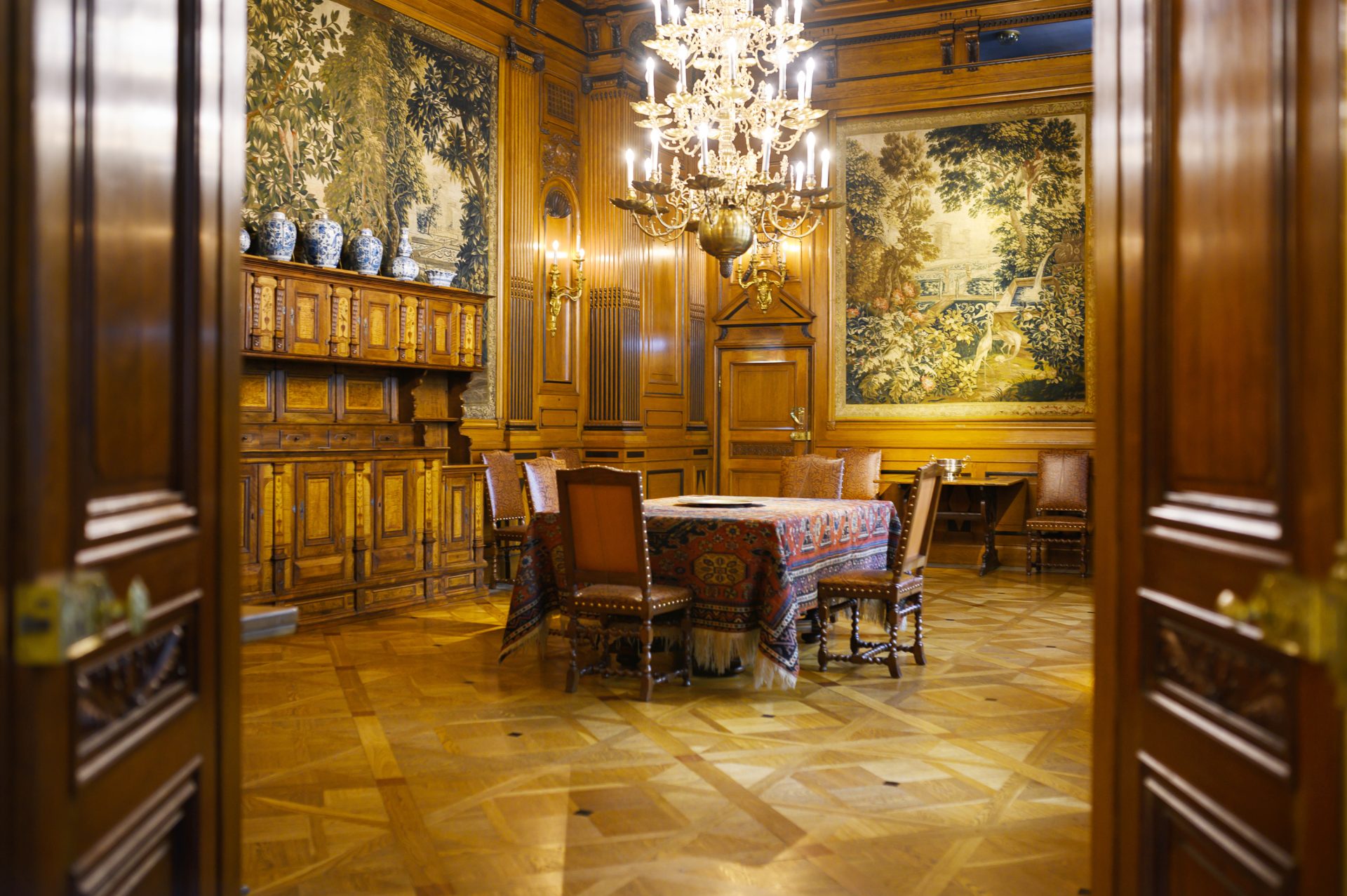 The Dining Room
The entire first floor is decorated in a historical romantic style, meaning that the rooms are inspired by different historical periods. What style was suitable for a room was decided by what the room would be used for.
In a Dining Room, one would prefer to have a décor with style features from the Renaissance period, or the early Baroque style. It is a formal style, suitable for formal dinner parties. The architect Ragnar Östberg has designed the room during his time as a pupil of Isak Gustaf Clason.

The rooms on the ground floor were furnished with antique furniture that would work well in harmony with the style of the permanent furnishings. The sideboard is Swiss and dates from around 1600, and the German Renaissance chest by the window is from the same period. The dining room furniture, table and 36 chairs, were made in Stockholm 1897 by the furniture carpenter Carl Herman Benckert.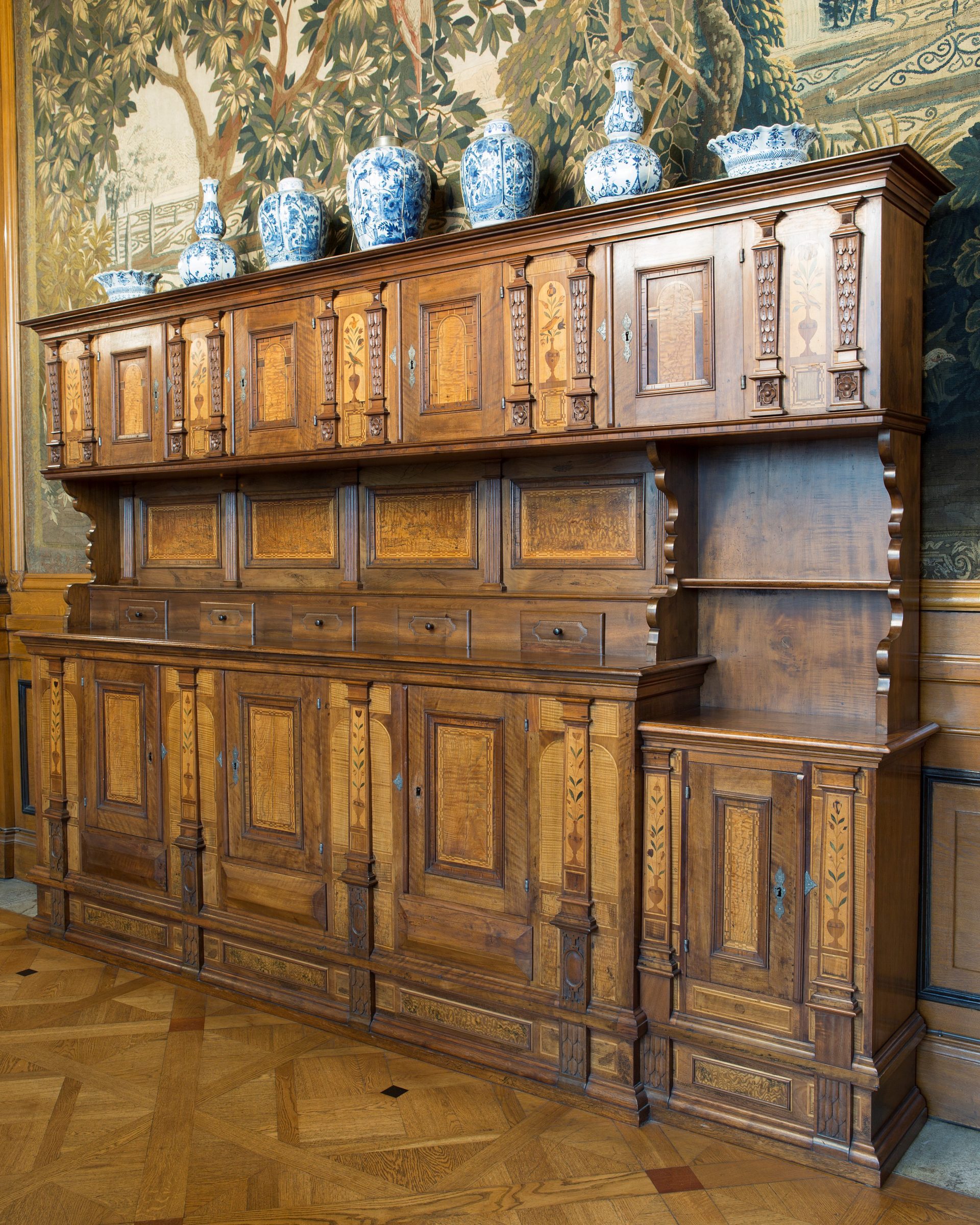 Behind the two doors at the far end of the room is the Butler's Pantry. Above it there is a tiered row mezzanine where an orchestra could sit and perform. It provided the possibility to invite guests to music during the meal on festive occasions. The von Hallwyl couple did not often have large parties, but rather only three annual festive dinners in February. The other gatherings were smaller and more family oriented.
The Dining Room in 3D
3D-model: Erik Lernestål, the Hallwyl Museum/SHM (CC BY).
Listen to the audio guide
Go on
From the Dining Room, you can get back to the Upper Vestibule and sometimes the Butler's Pantry is open.