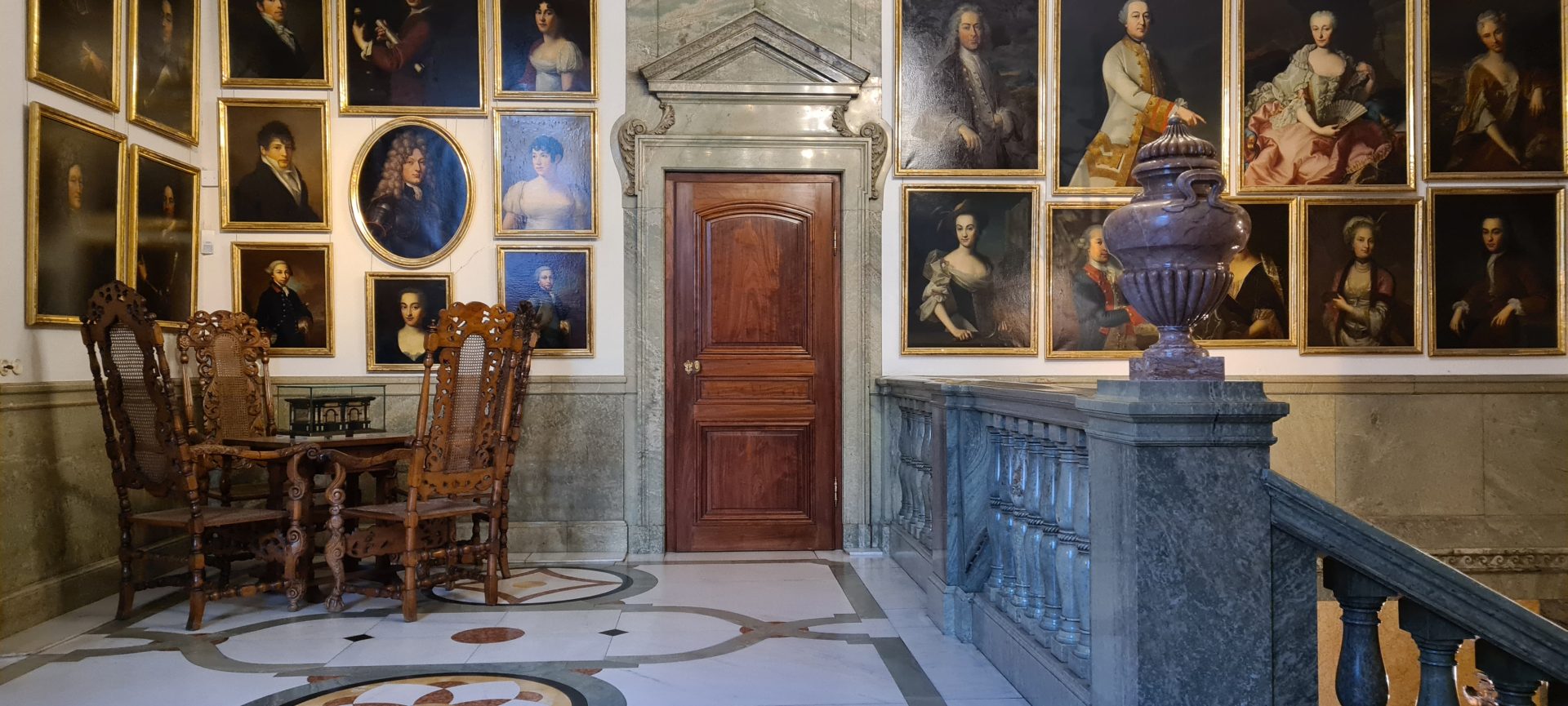 The Upper Vestibule
When walking up the stairs to the upper vestibule there are four oval portraits painted by Charles Édouard Boutibonne in 1865. They were painted on the occasion of Walther and Wilhelmina's honeymoon in 1865 and depict the bride's parents' Johanna and Wilhelm Kempe as well as the bride and groom themselves.
Her parents are the only members of the Kempe family represented in the Portrait Gallery. Otherwise, they are all portraits of Walther von Hallwyl's extended family. The Hallwyl family is mentioned as early as the 12th century and is one of Switzerland's oldest noble families.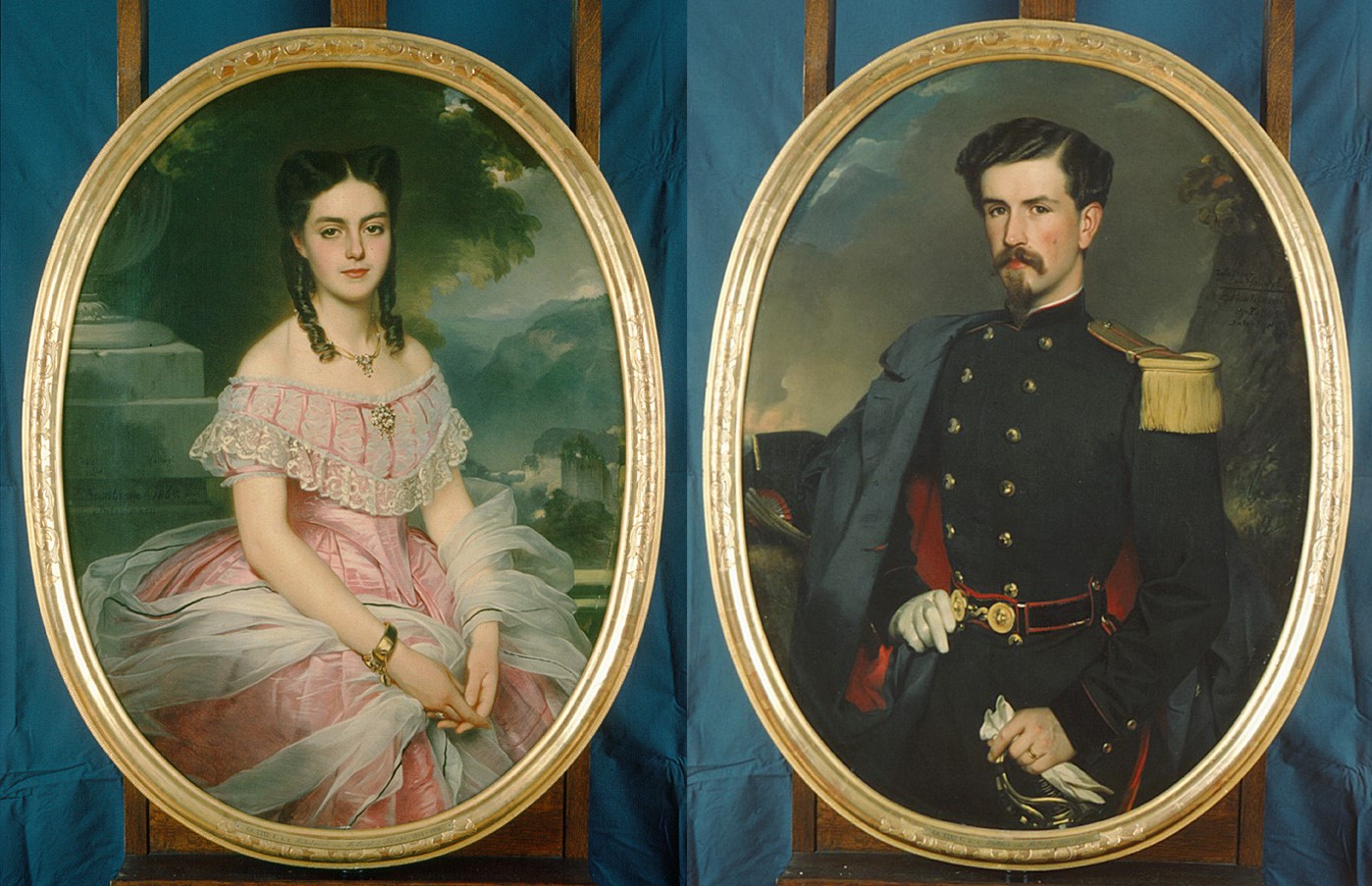 The Upper Vestibule in 3D
3D-model: Erik Lernestål, the Hallwyl Museum/SHM (CC BY).
Listen to the audio guide
Audio Guide Upper Vestibule
Go on
From the Upper Vestibule you can come to the Dining Room, the Ladies' Drawing Room and the Morning Room.