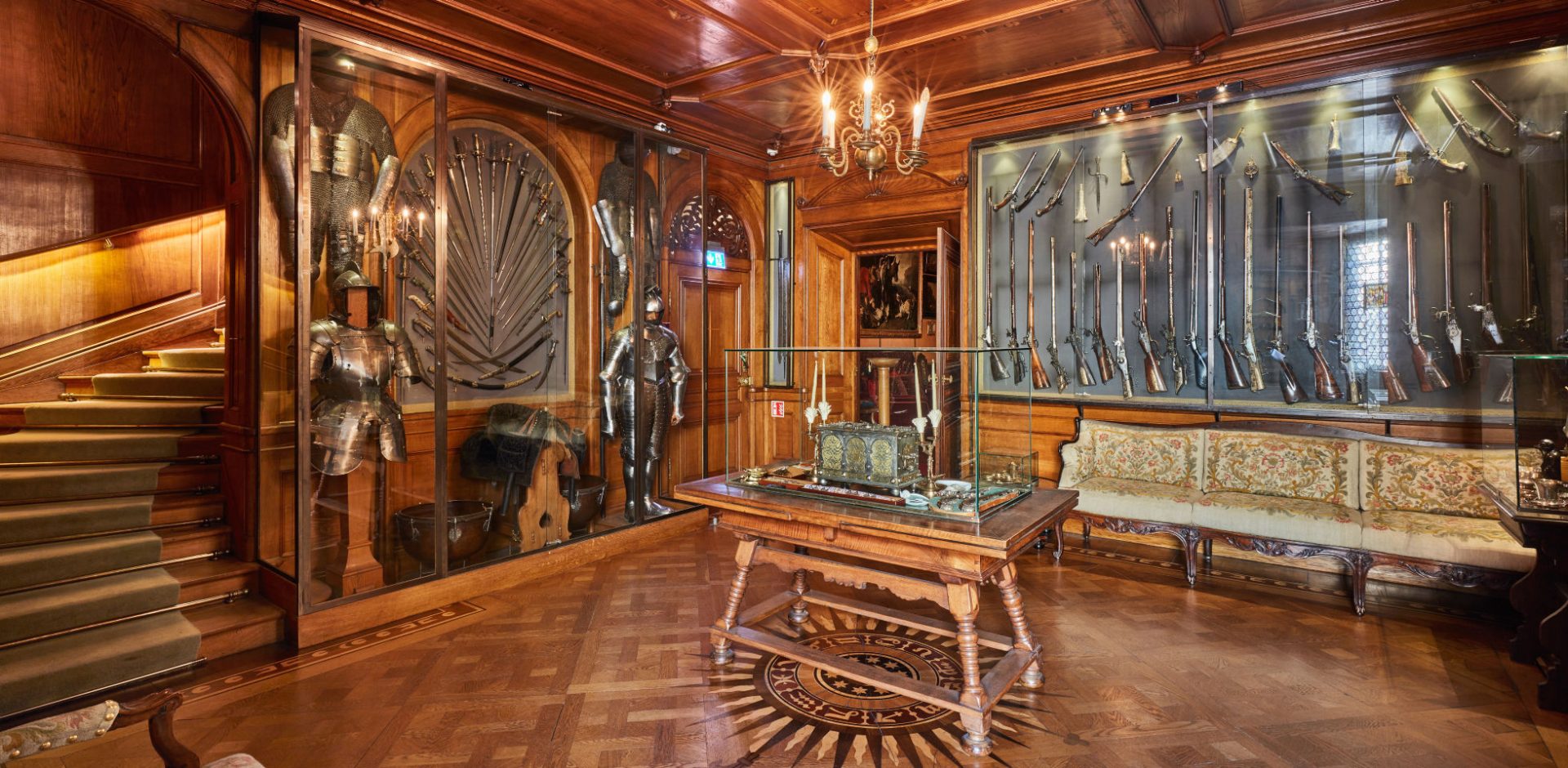 The Armoury
Vapenrummet har en dekorativ och påkostad inredning. Liksom i alla rum på denna våning omsluts du av den varma känslan som träpaneler och textilier ger.
The room has an oak-panelled chest and blue-grey wallpaper. The ceiling consists of oak and maple, with elements of ebony and walnut. The pattern of the ceiling is mirrored and extended on the floor of the same wooden type. The motif depicts a compass star in the correct geographical position. Inside the compass rose, the signs of the zodiac, stars and a crescent moon are visible.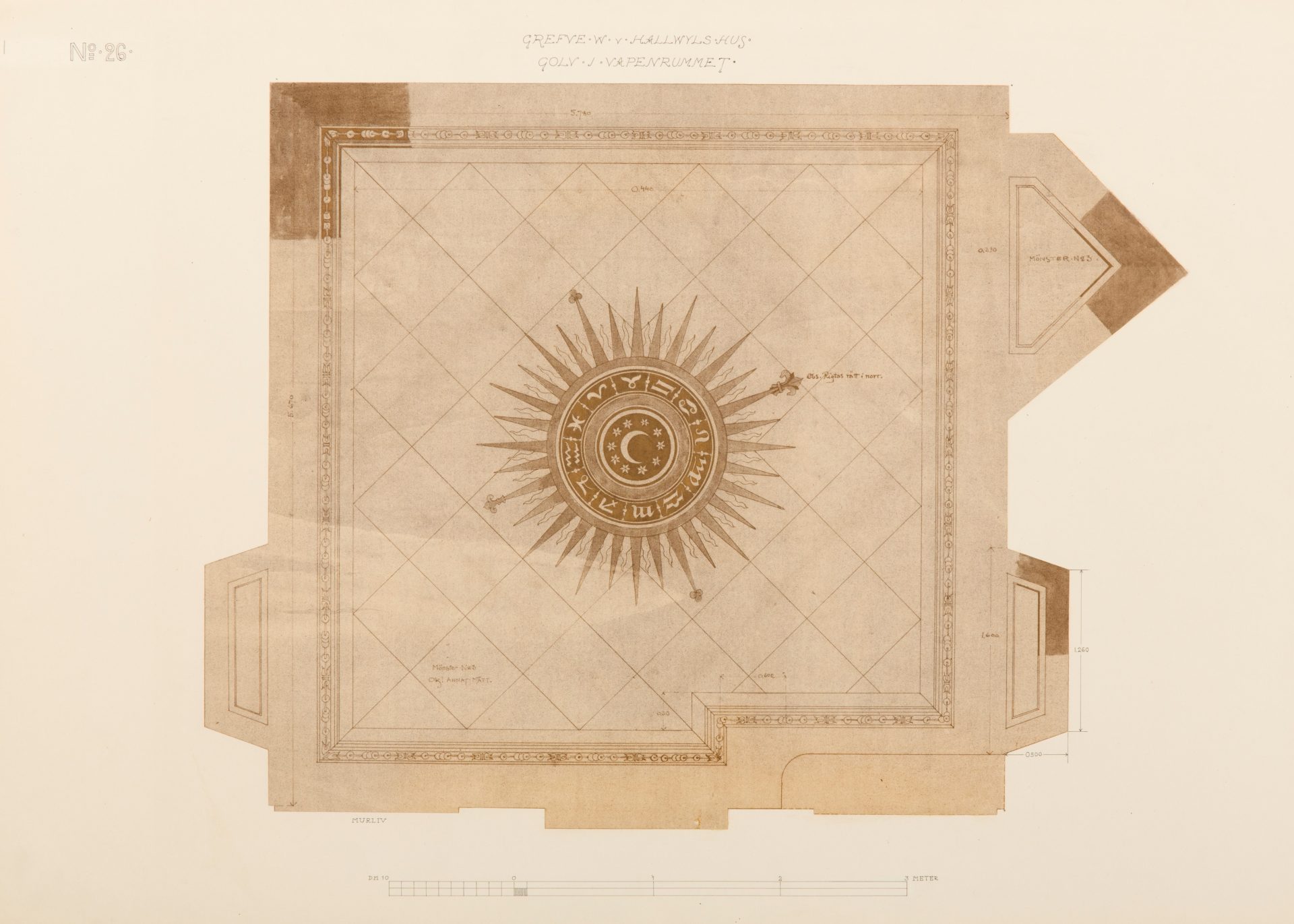 The windows in the Armoury, as well as in the Dining Room, the Upper Vestibule and the Billiards Room, were manufactured by the glass firm Neumann & Vogel. The glass panes themselves, known as "Butzenscheibe " are antique crown glass windowpanes purchased from the antiquities dealer Bosshard Gallery in Lucerne. Wilhelmina von Hallwyl purchased a batch of 2,500 panes of glass in 1896 to furnish the new home, and a further 300 glass windowpanes in 1904.
Featuring the window, there is a stained glass window with the motif The Last Supper. Originally, the stained glass windows in the Dining Room, the Billiards Room, the Upper Vestibule and the Armoury were 16th-century originals from Hallwil Castle. In 1926 Wilhelmina von Hallwyl decided that all stained glass windows should be returned to Switzerland and the firm H. Meyer in Zurich was given the task of making replicas of them. The reproductions were then put up at Hallwyl House.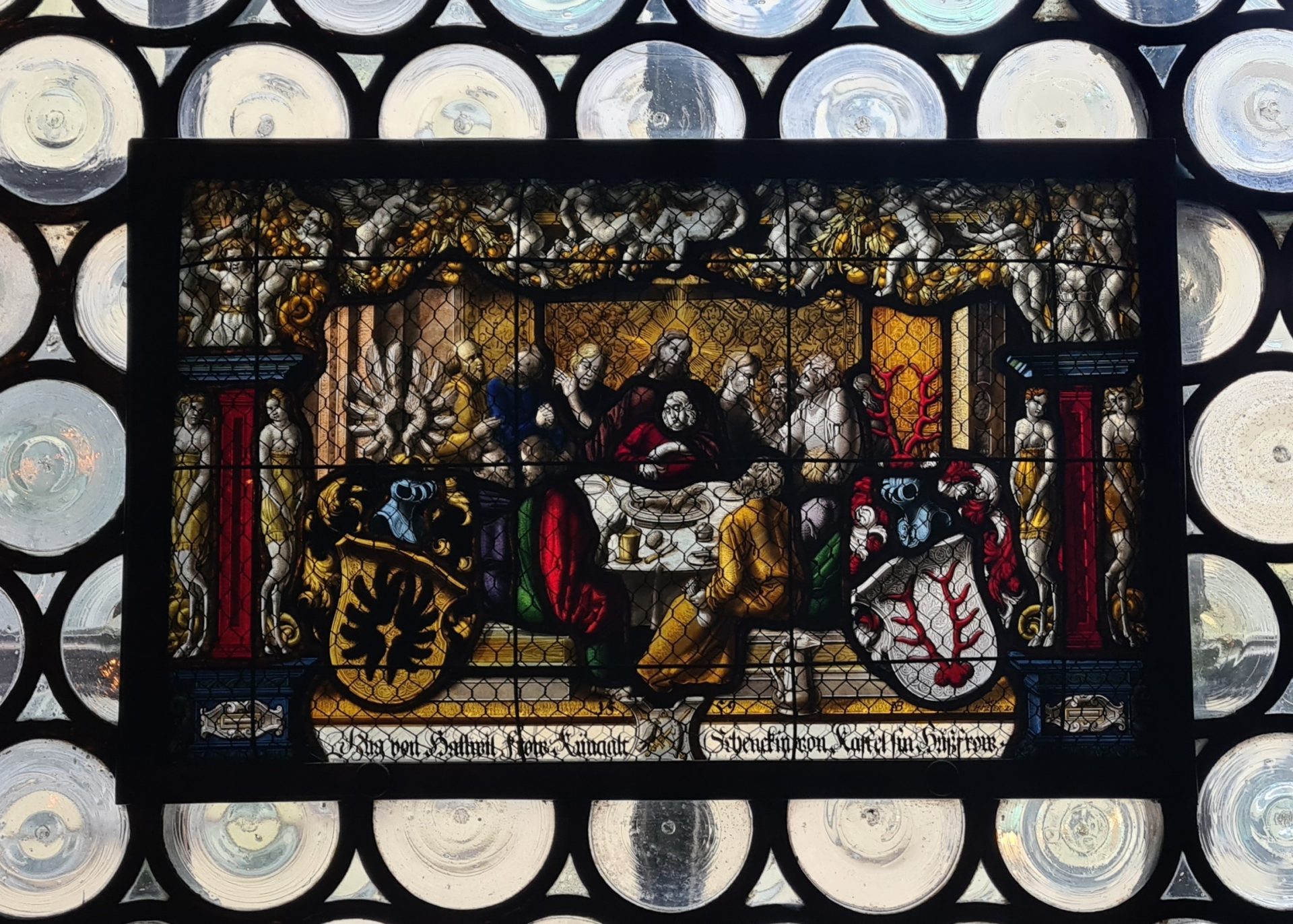 3D-model: Erik Lernestål, the Hallwyl Museum/SHM (CC BY).
Listen to the audio guide
Go on
From the Armoury, you can get to the Billiard Room, the Smoking Room or the Morning Room.