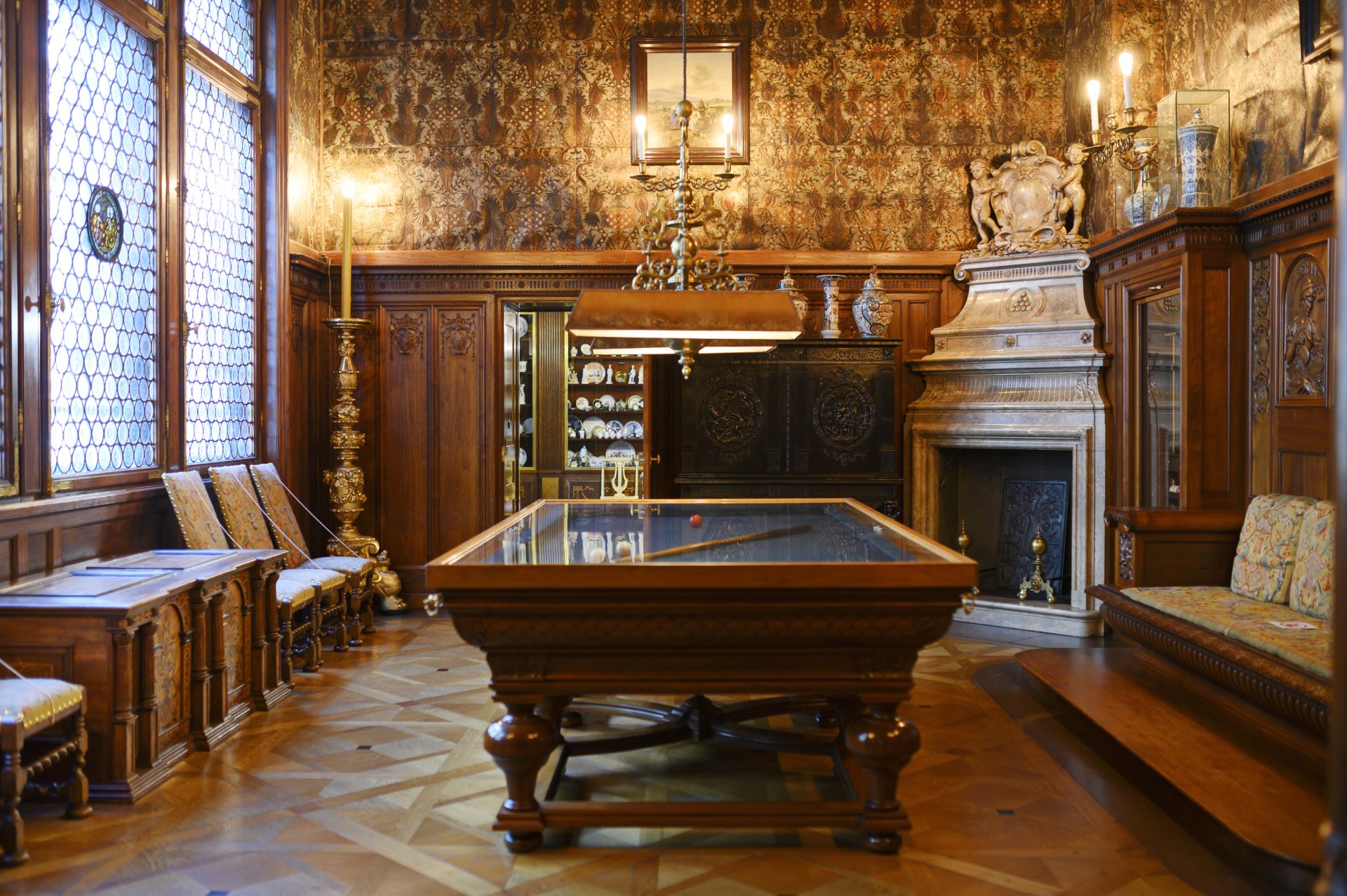 The Billiard Room
The billiard room was a natural gathering place for the men after an informal dinner. For those who did not participate the game there was a spectator seat in the wall-mounted bench.
Above the billiard table hangs a lamp designed by Isaac Gustaf Clason. The two arms with the imagery "St. George and the Dragon" are copies from the sconce arms of St. Gertrud's church in Germany, which the von Hallwyl spouses belonged to.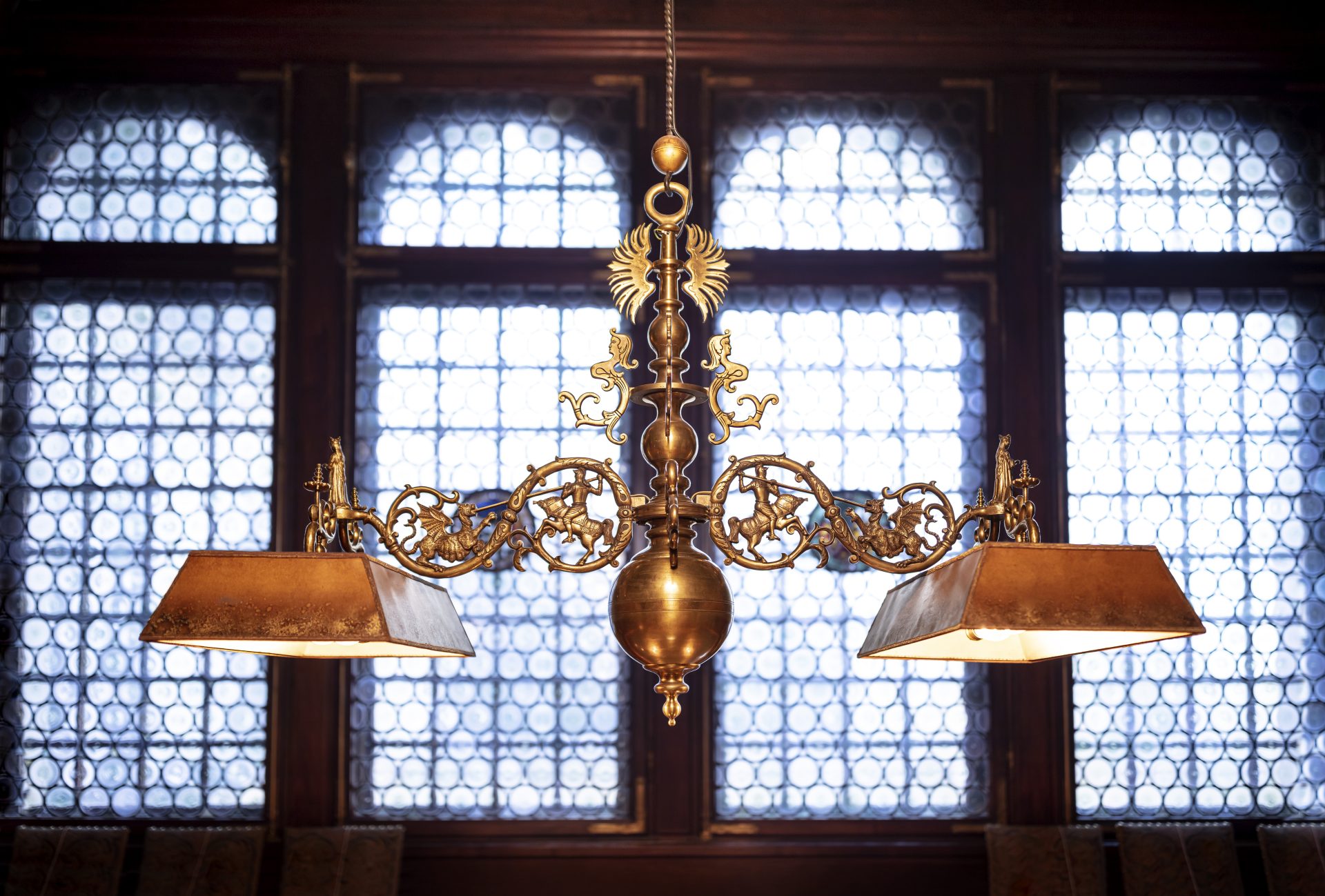 On the wall opposite the window hangs a painting entitled "Pomona" (dated 1564) by Belgian artist Frans Floris de Vreindt. The painting was brought from Prague to Sweden in 1648 as war booty and at one time was owned by Queen Kristina.
Adjacent to the room is also a lavoar, a room with a washstand for one to wash their hands. The sink is suspended on hinges, to make it easy to drain the contents into a bucket in the cupboard below.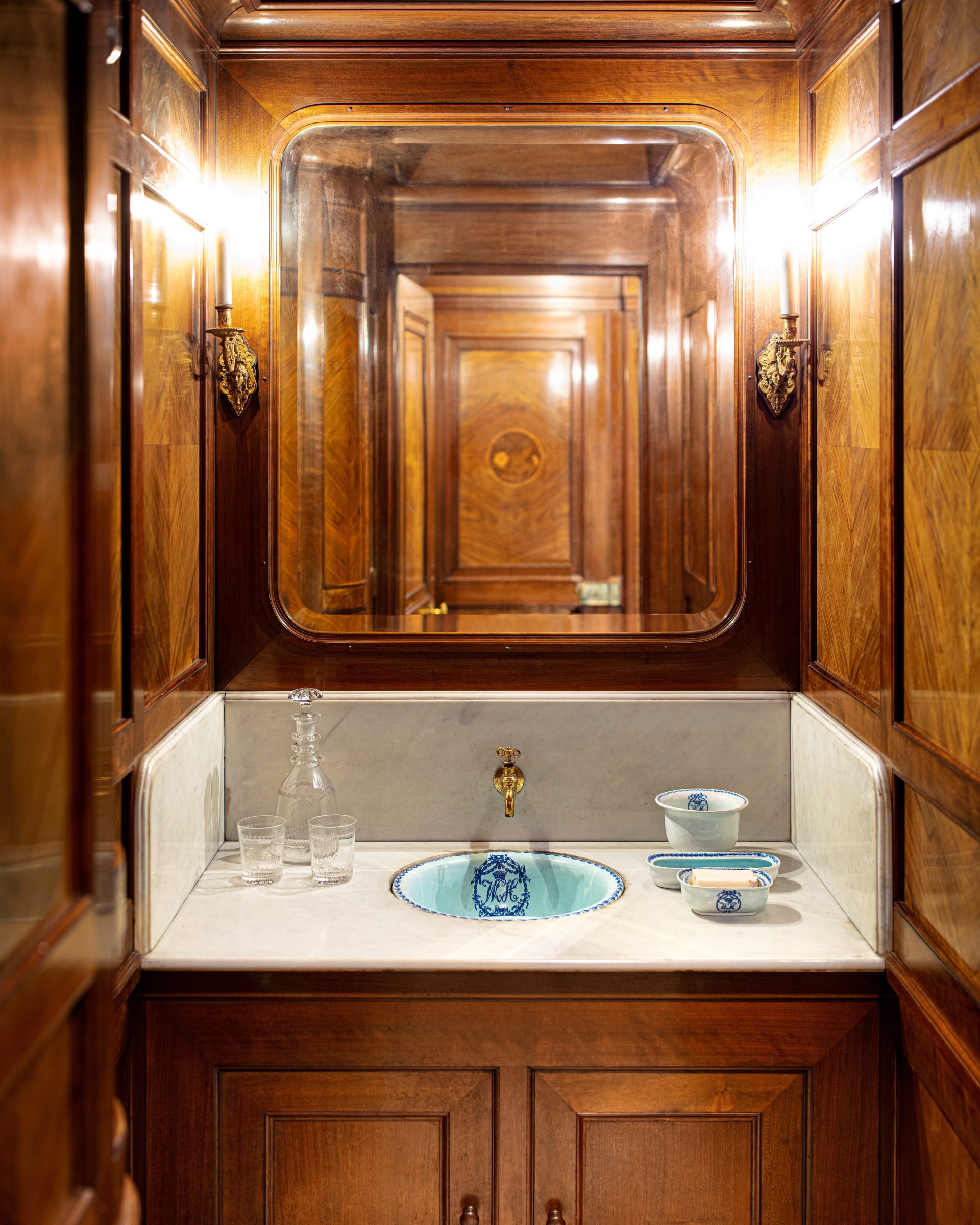 3D-model: Erik Lernestål, the Hallwyl Museum/SHM (CC BY).
Listen to the audio guide
Audio Guide Billiard Room
Go on
From the Billiard Room you can get to the Porcelain Room and the Armoury.