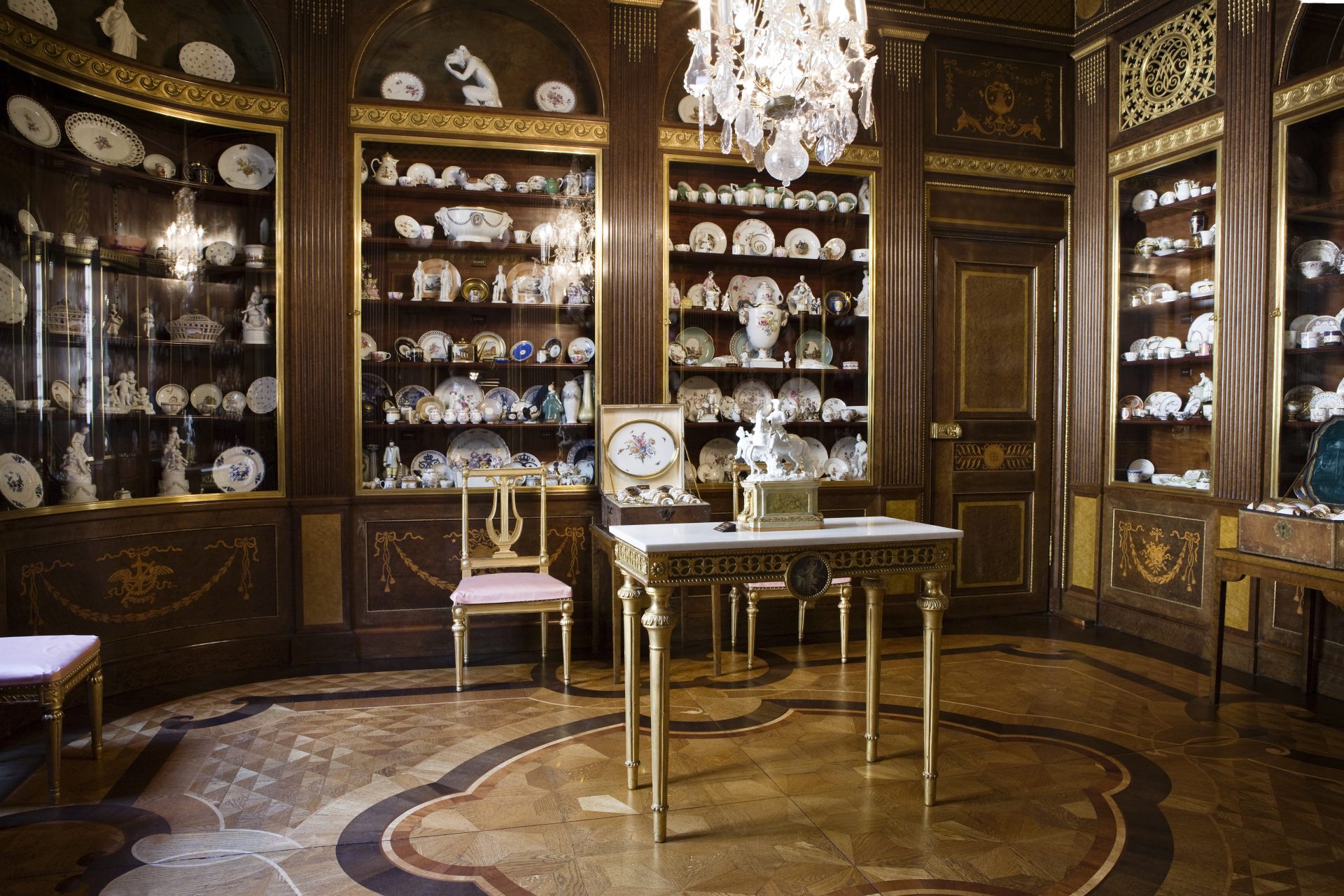 The Porcelain Room
Wilhelmina von Hallwyl was not alone in having art collections and showing them to visitors. A wealthy home around the turn of the 20th century was expected to have a space of some sort for some form of collection. For No. 4 Hamngatan, Isak Gustaf Clason originally designed a "museum room," the room now known as the Porcelain Room.
The walls of the Porcelain Room are is primarily of polished mahogany and maple with inlays of various types of wood. The inlays on the tops of the display cabinets consist of various symbols of art, industry and trade. The green ceiling with its gold decorations and figures was painted by Nils Asplund.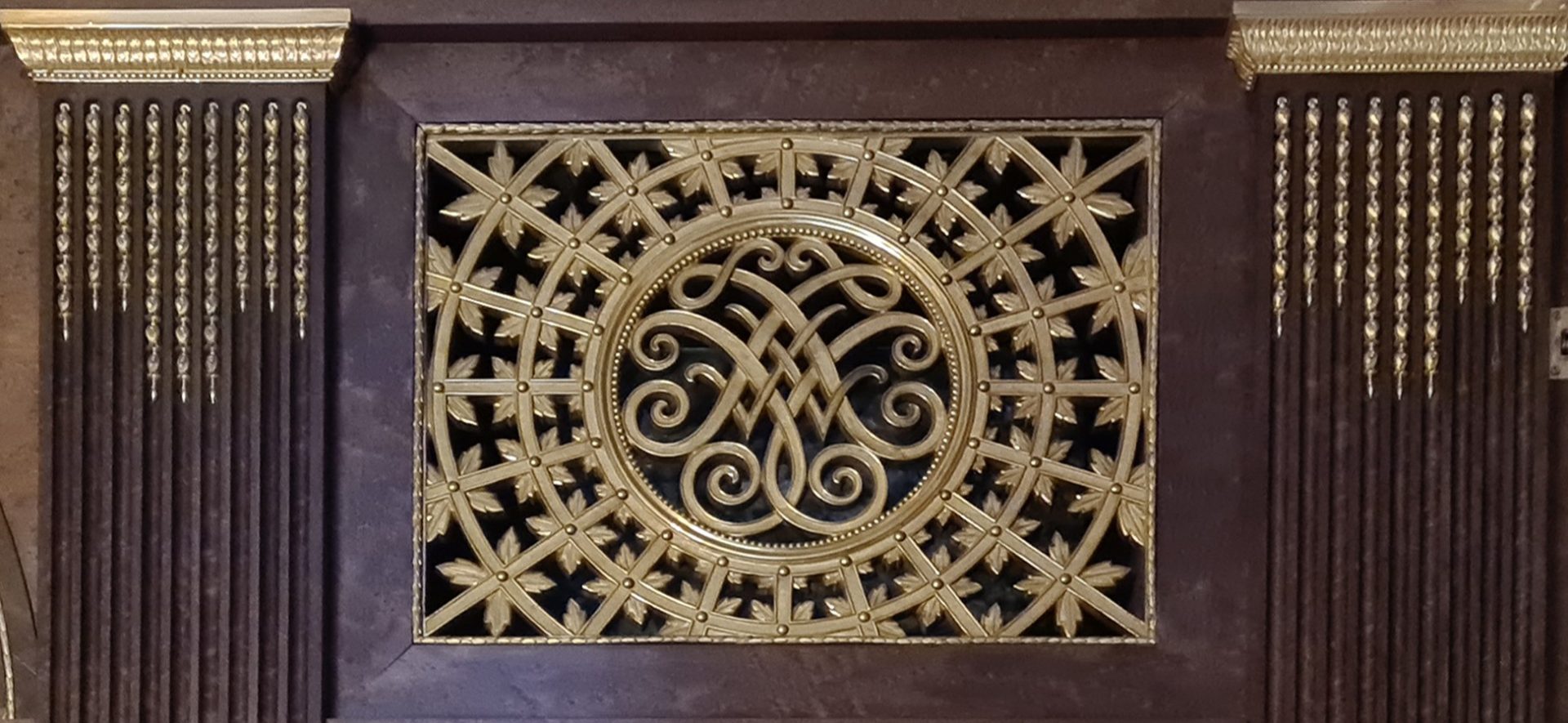 The mouldings, ventilation grilles and stylised pillars are made in ormolu (gilt bronze) The Foundry firm K. G. Berghotz & Co manufactured the bronze details, the frames for the showcases were made by Skultuna AB, and the gilding by Guldsmedsaktiebolaget founded in 1867. The metal details in the room collectively cost a massive SEK 18,453.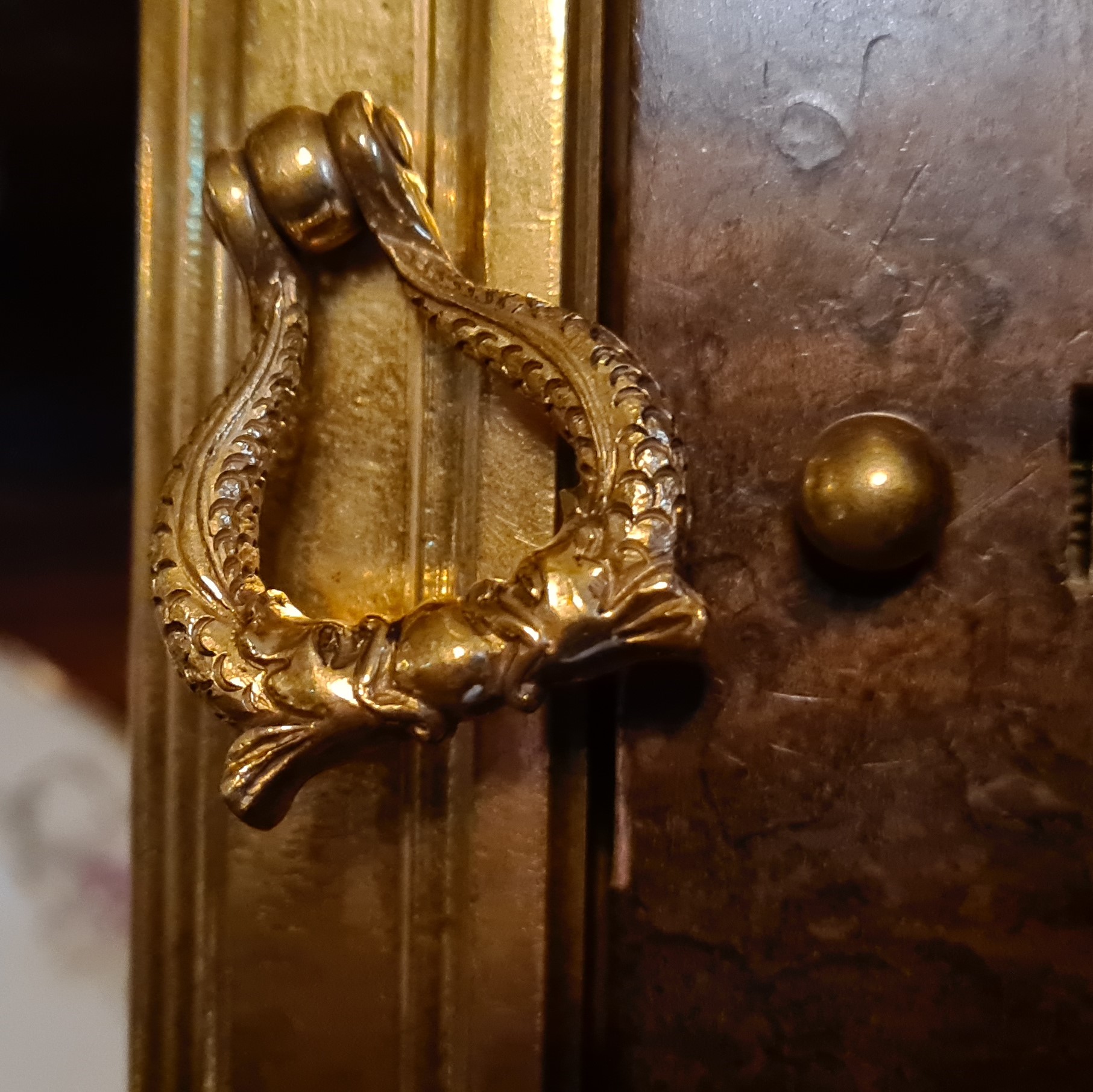 3D-model: Erik Lernestål, the Hallwyl Museum/SHM (CC BY).
Listen to the audio guide
Audio Guide Porcelain Room
Go on
From the Porcelain Room, you can only get back to the Billiard Room. Unless there's a fire, in which case take the emergency exit in the far corner.