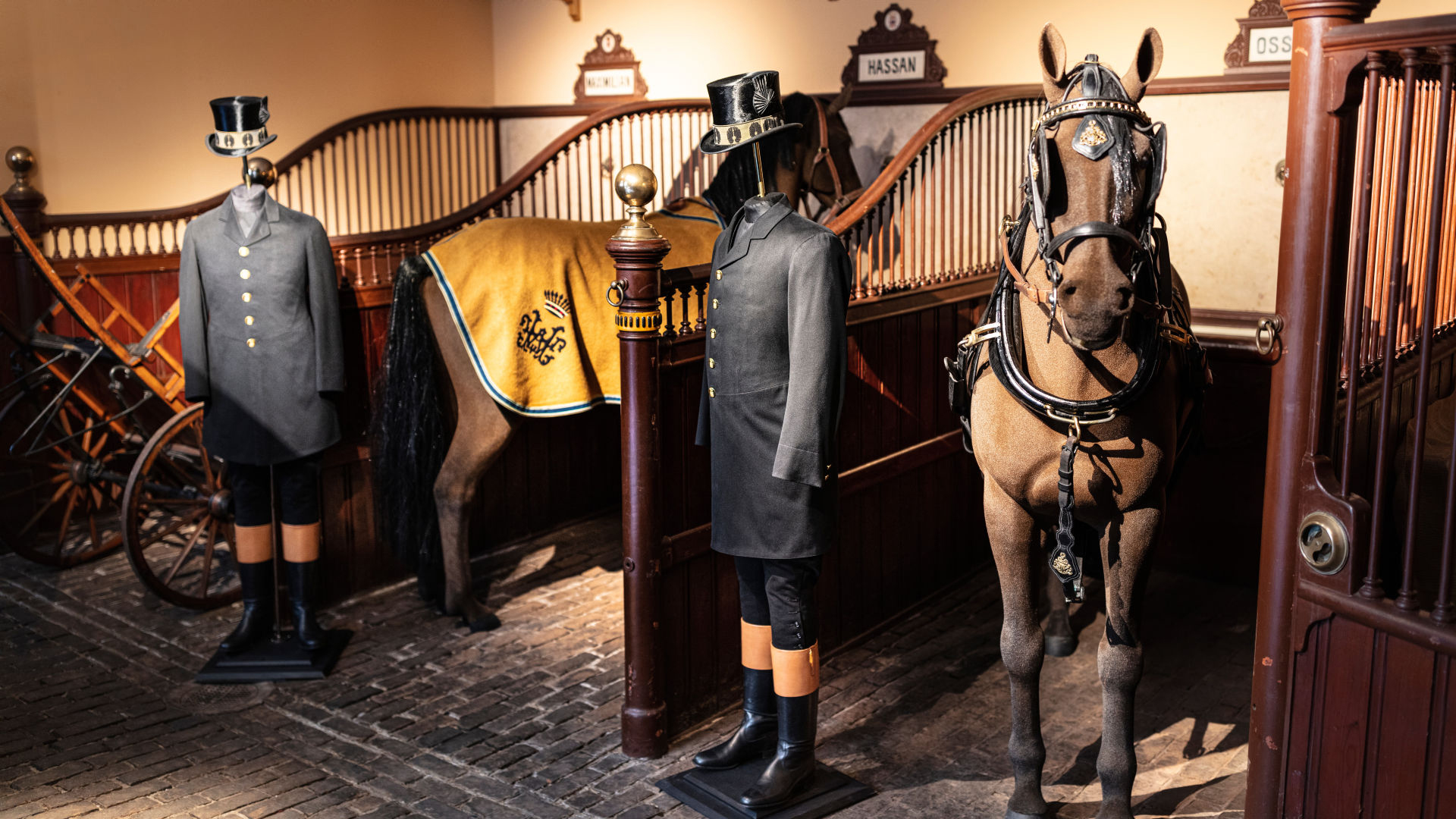 The stables
In the 1890s, there were horses everywhere in Stockholm. Military personnel, suppliers of goods and private individuals used horses. Even the trams were pulled by horses. For this reason, there were many stables in the city and it was therefore natural that No. 4 Hamngatan would have one.
The stables and the carriage house were placed in the courtyard of the house. The two spaces were marked in the façade by carved decorations: a horse's head and a wagon wheel. The courtyard itself was wide enough for the wagons to be able to turn around.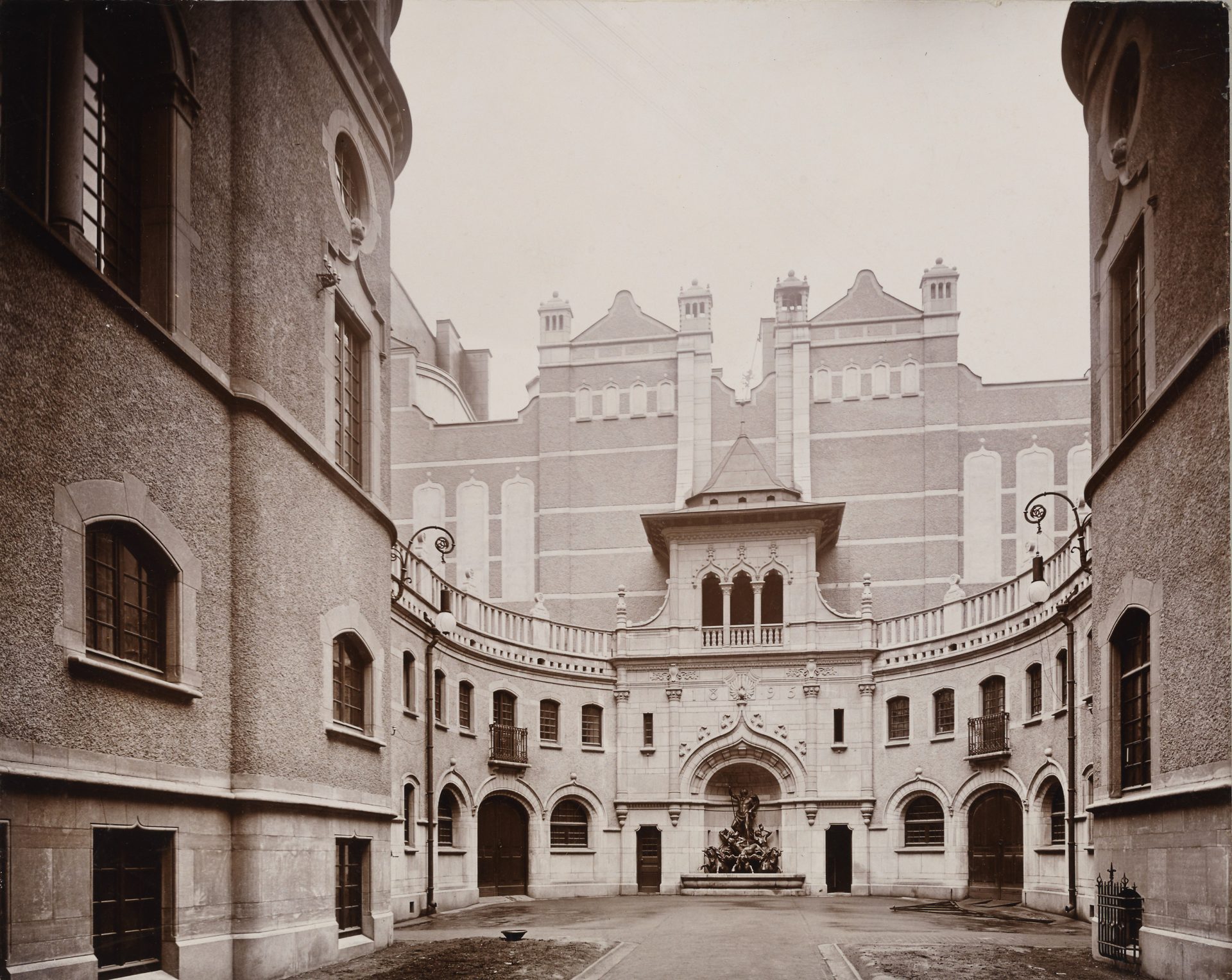 Architect Clason followed the tastes of the times and chose the furnishings from the items available in interior design catalogues. The stables at No. 4 Hamngatan is not unlike any other stables in wealthy homes in its time. Often it was the size of the stables that was the main difference between the houses. In Hallwyl House, there are three stalls and a box. The box was intended to be used as a quarantine if necessary.
The stables at No. 4 Hamngatan never had more than two horses at the same time. The nameplates hanging over the stalls today are from various horses that the von Hallwyls had in the early decades.
The coachman who worked at Hamngatan was named Alfred Bergqvist. He had a workbench in the harness room for the care and maintenance of the equipment, and had a two rooms and a kitchen above the carriage house for his accommodations.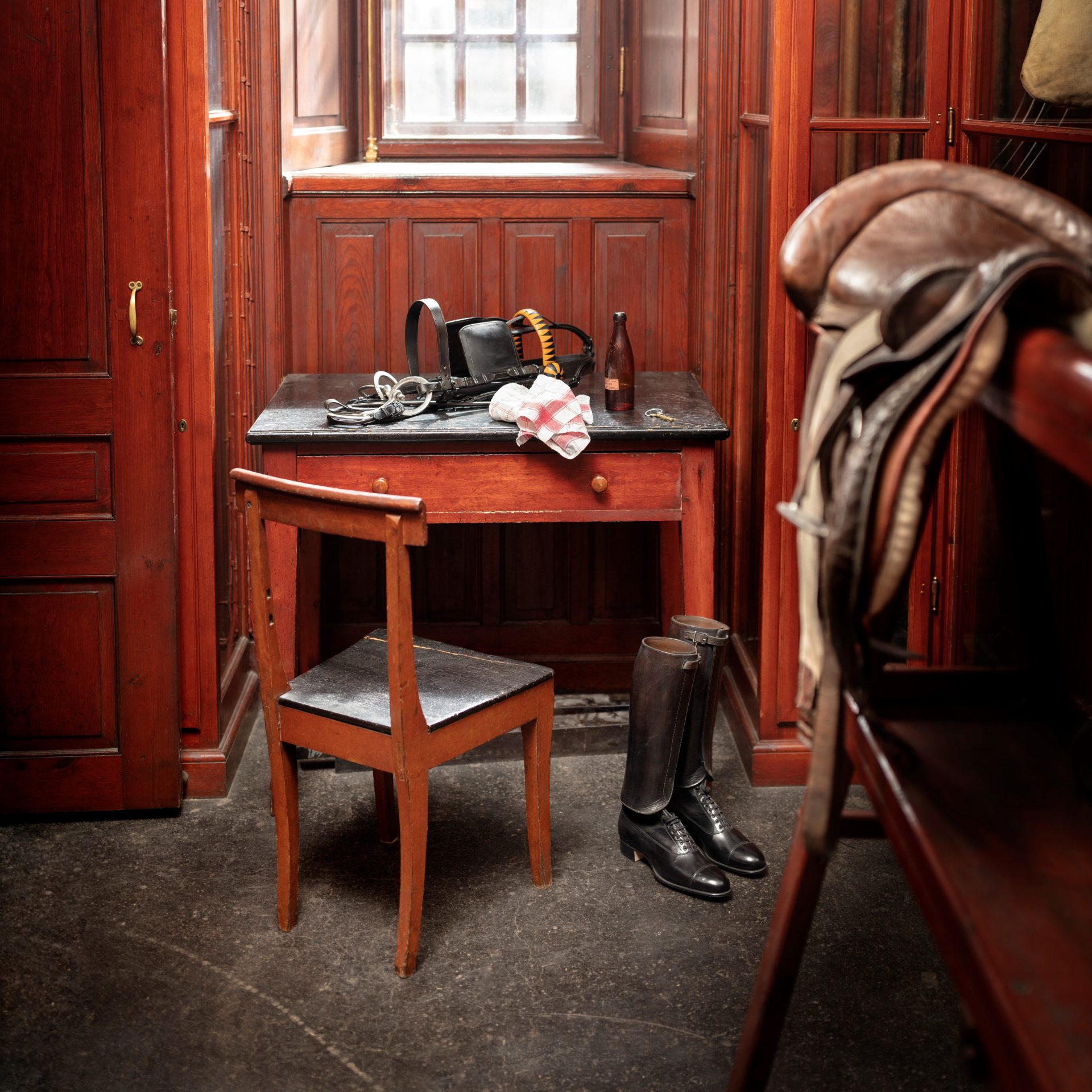 in 1908 when von Hallwyls purchased a car, a Fiat, the coachman, being a driver of a horse-drawn carriage, received some driver's education and after the lessons was able to instead serve as a chauffeur. At the same time, the stables were closed up and the horses were sold. Nevertheless, Wilhelmina's idea was, as usual, to preserve the stables as part of her museum.
The Stables in 3D
3D-model: Erik Lernestål, the Hallwyl Museum/SHM (CC BY).