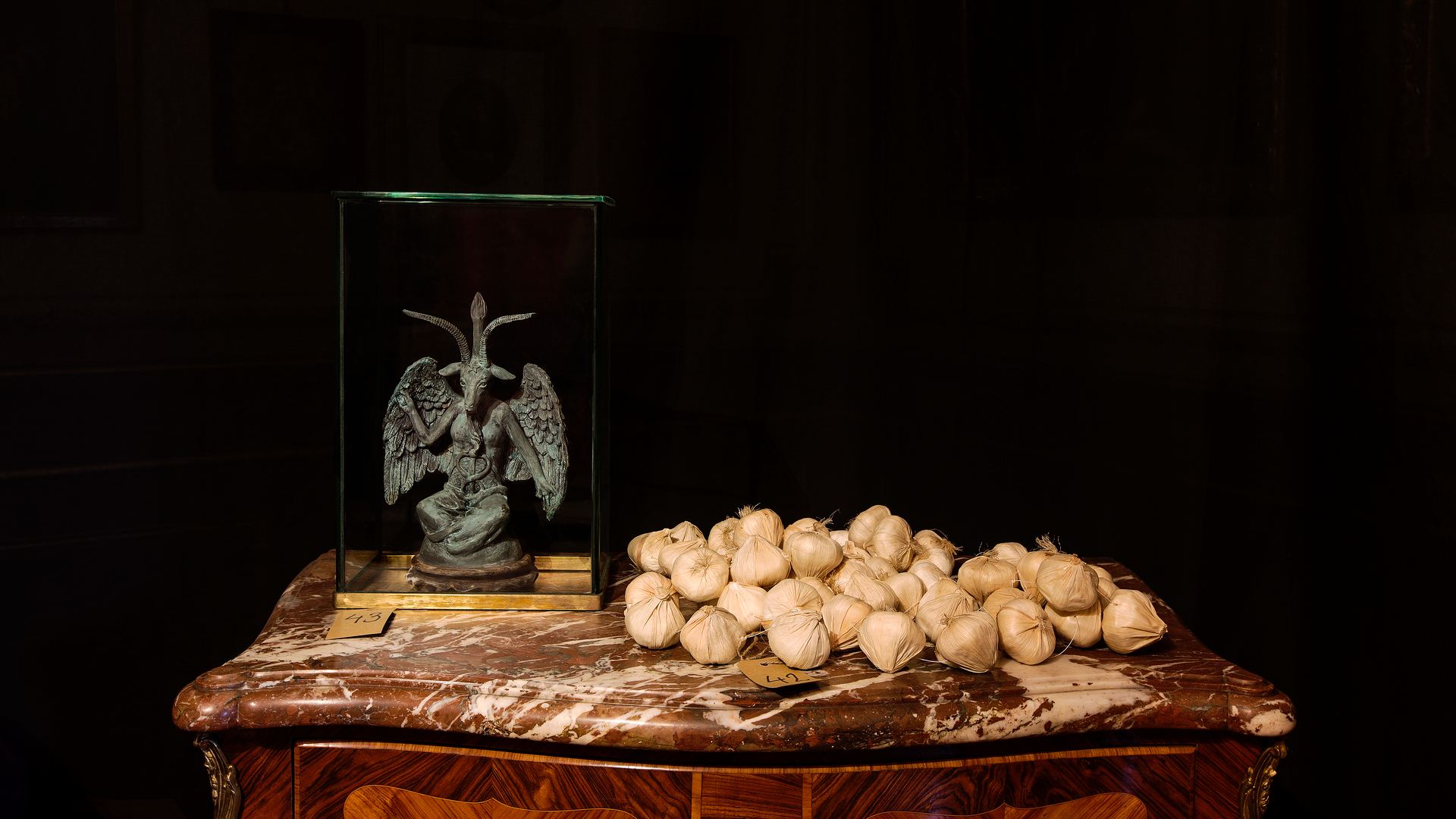 Horror and superstition
The occult at the turn of the 20th century
24 October 2014 – 1 March 2015
The Hallwyl Museum is constantly exploring the time around the turn of the 20th century, this time it was time for the occult side of the era!
The ancient vampire has once again stepped out of the shadows of the night, the bestial werewolf howls at the full moon and the media conveys messages from the other side. Since time immemorial, both adults and children have been amused, fascinated, and frightened by the supernatural. We see it in TV charts, on the screen and in literature's bestseller lists.
Step into another dimension
In the exhibition Horror and Superstition, you could step straight into the occult turn of the 20th century! During an exciting and perhaps frightening walk, you could explore the occult worldview of the turn of the century, as well as the myths of folklore, scientific research, and pure tickling horror. What did the readers of that time see for themselves an extra time before they turned off the light?
The golden age of ghosts
X-rays, radioactivity and radio waves. All are the invisible phenomena at work in our world. At the time of these findings, it was natural to wonder what else was available. What influences are we under? Can the new science help us reveal what we previously only suspected or imagined? Can it capture voices from the other side? And can it explain them?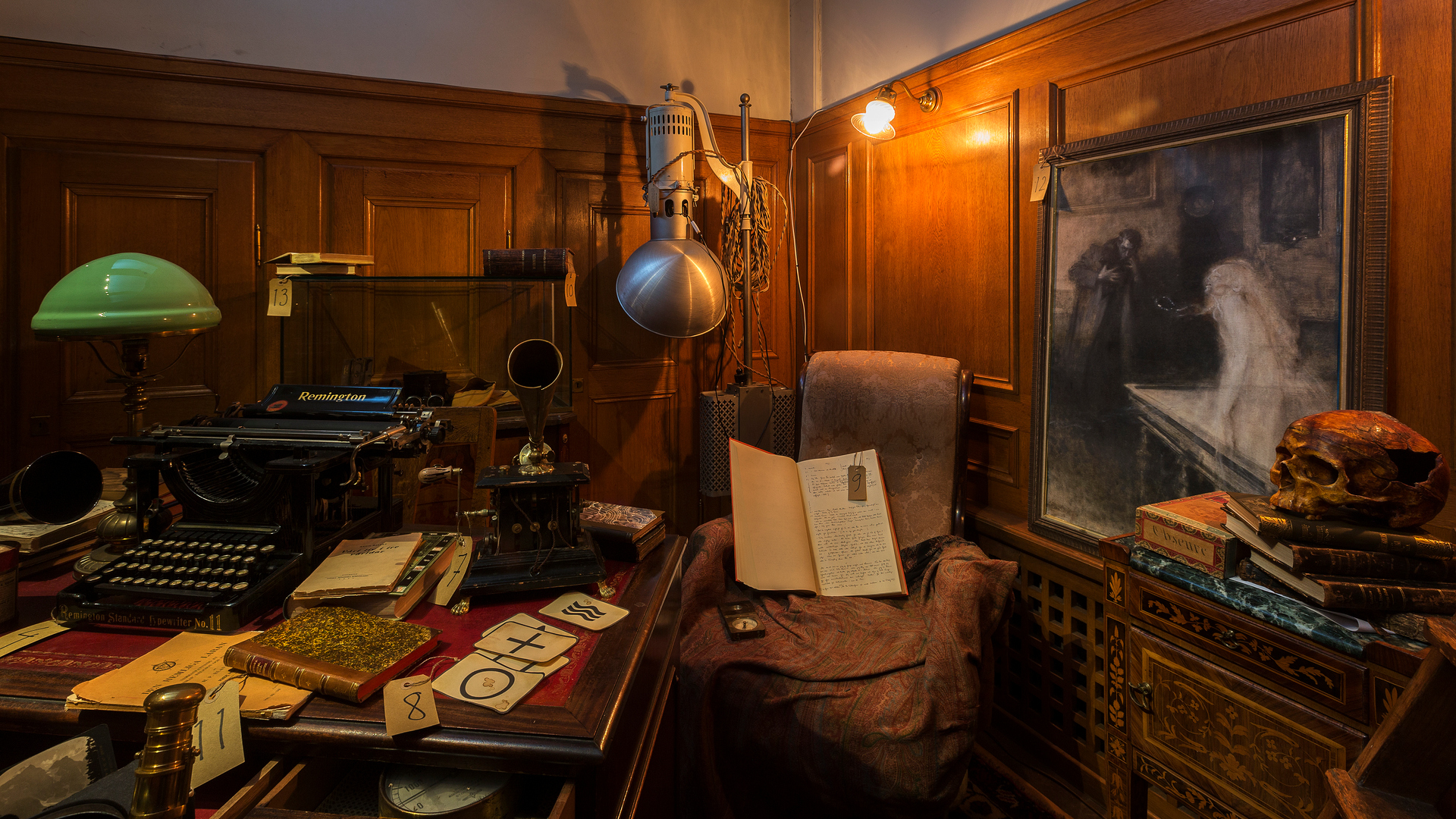 Around the turn of the 20th century, the interest in the occult was, if possible to imagine, even greater than today. In the elegant salons, people sought contact with the spirit world through séances. Writers and artists explored the supernatural, and scientists enlisted the help of new, technical inventions to investigate phenomena such as telepathy and astral travel. Sir Arthur Conan Doyle, the Curie couple, and Sigmund Freud were some of the famous who explored the unknown. The era of industrialisation also became the golden age of ghosts.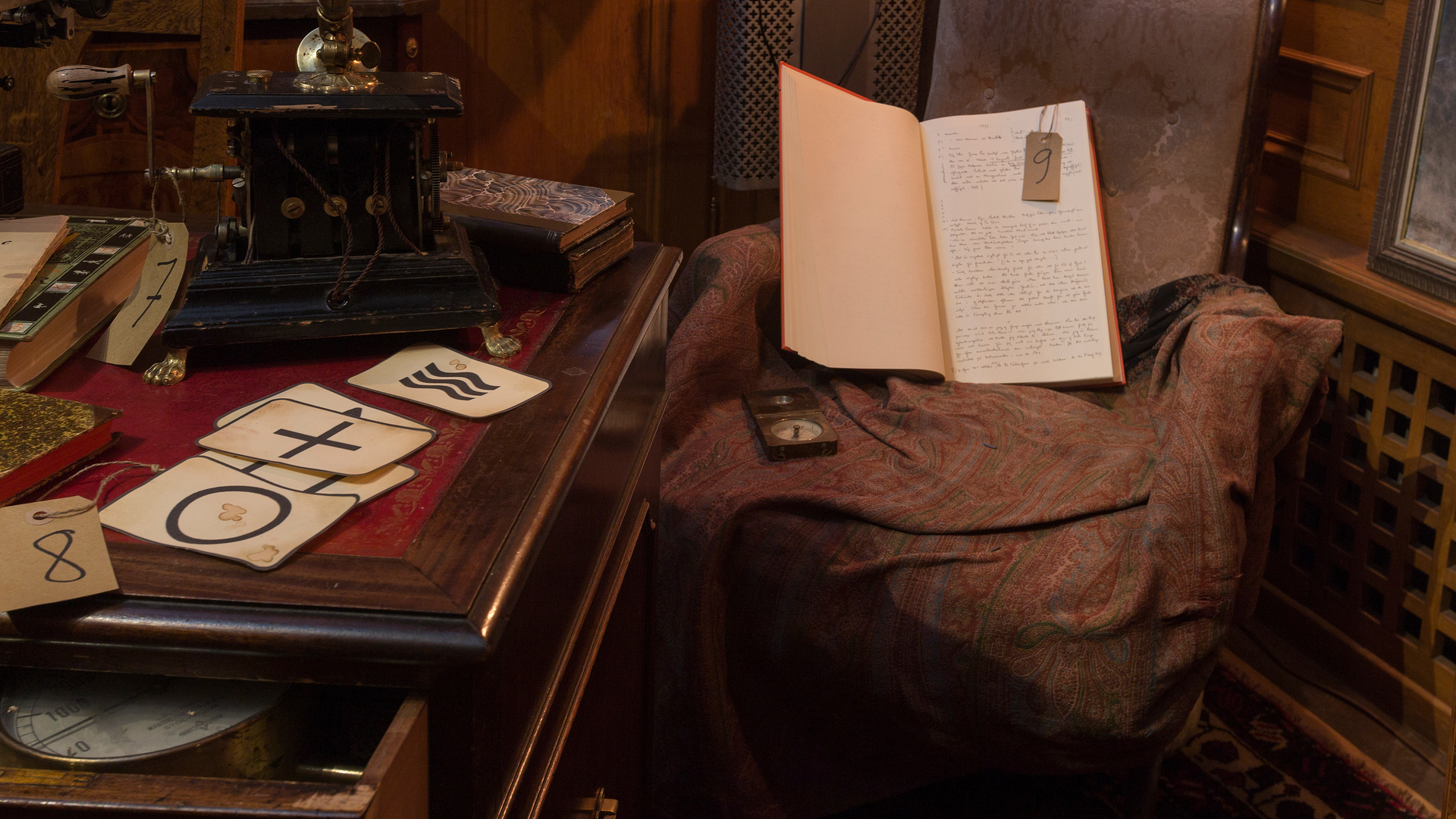 "Ratschi Ka rutschi dadel um dei"
In the Hallwyl Museum's collections, there are signs that Wilhelmina von Hallwyl, the museum's founder, may also have been interested in occultism. In the archives we find the spell "Ratschi Ka rutschi dadel um dei" and the diagram and divination system "Oraculum Germanicum."
Your guide to the rescue
For the exhibition's younger visitors, the guide "Your guide to rescue" was offered to participate in the exciting journey of exploration via the unknown.
Experts on the occult turn of the 20th century
The exhibition was made in collaboration with Oskar Hejll, narrator, author and curator of the occult Dr. Cagliostro's curiosity cabinet, Anna Höglund, senior lecturer in literary studies, Mattias Fyhr, Associate Professor of Literary Studies, and Johan Egerkrans, illustrator and author of "Nordic beings."