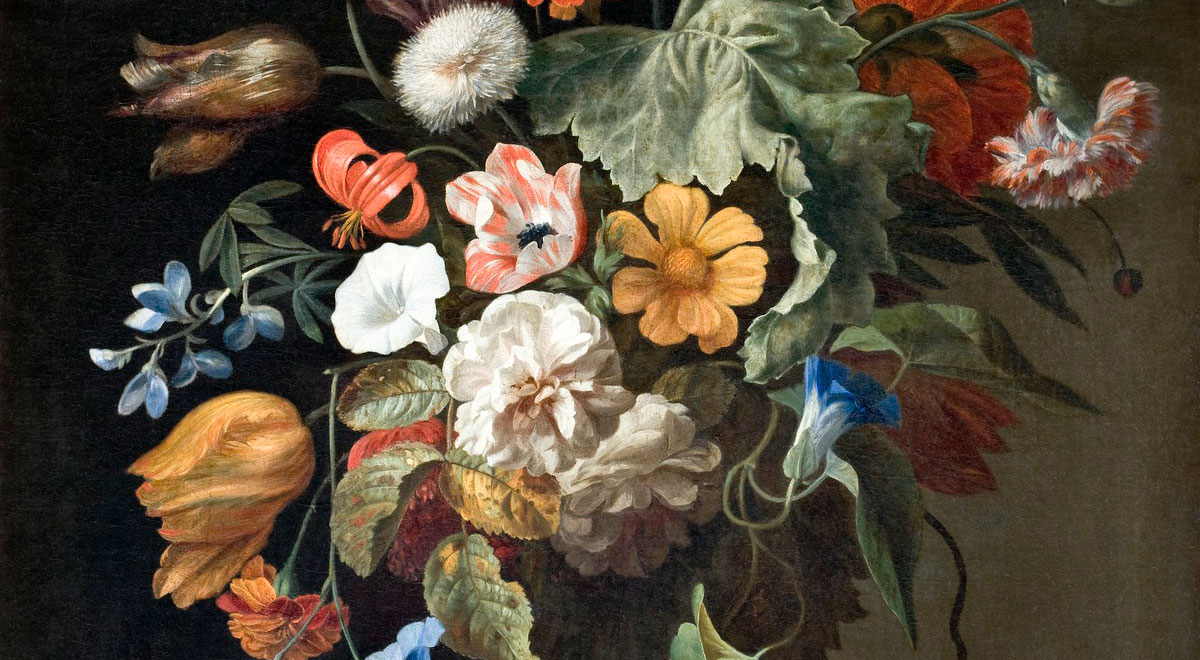 6 May 2021 - 22 August 2021
It's blooming again!
Floral painting flourished in seventeenth-century Dutch art like never before. Rare flowers were in vogue and there was a great demand for flower paintings. The flowers were depicted with attention to detail. "See yourself" was the buzzword of the time.
Shown on the first floor
The exhibition was presented on the first floor in a room that usually displays Wilhelmina von Hallwyl's collection of weapons.
Thousands and thousands of beads
Amanda Danielsson presents her sculptures made out of beads and metal. The exhibition is arranged in collaboration with Inuti, a foundation dedicated to working with artistically gifted individuals with intellectual disabilities.
The work was in collaboration with the organization Insidan.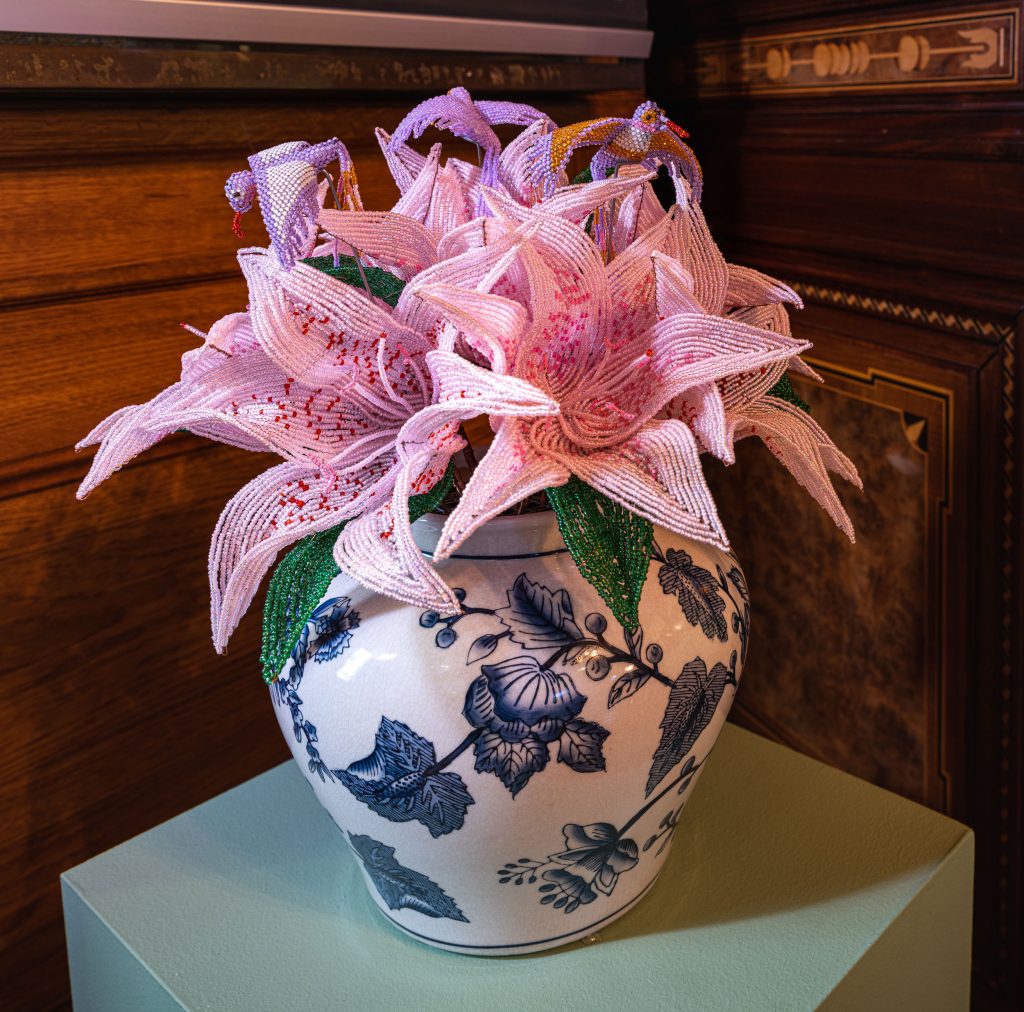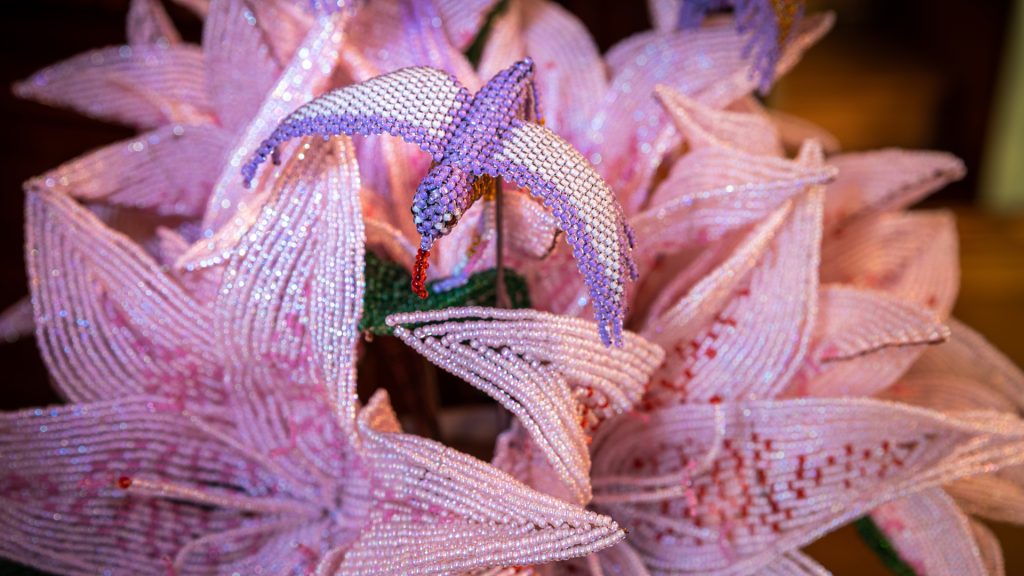 Photo: Jonathan Elbaz, the Hallwyl Museum/SHM (CC BY)