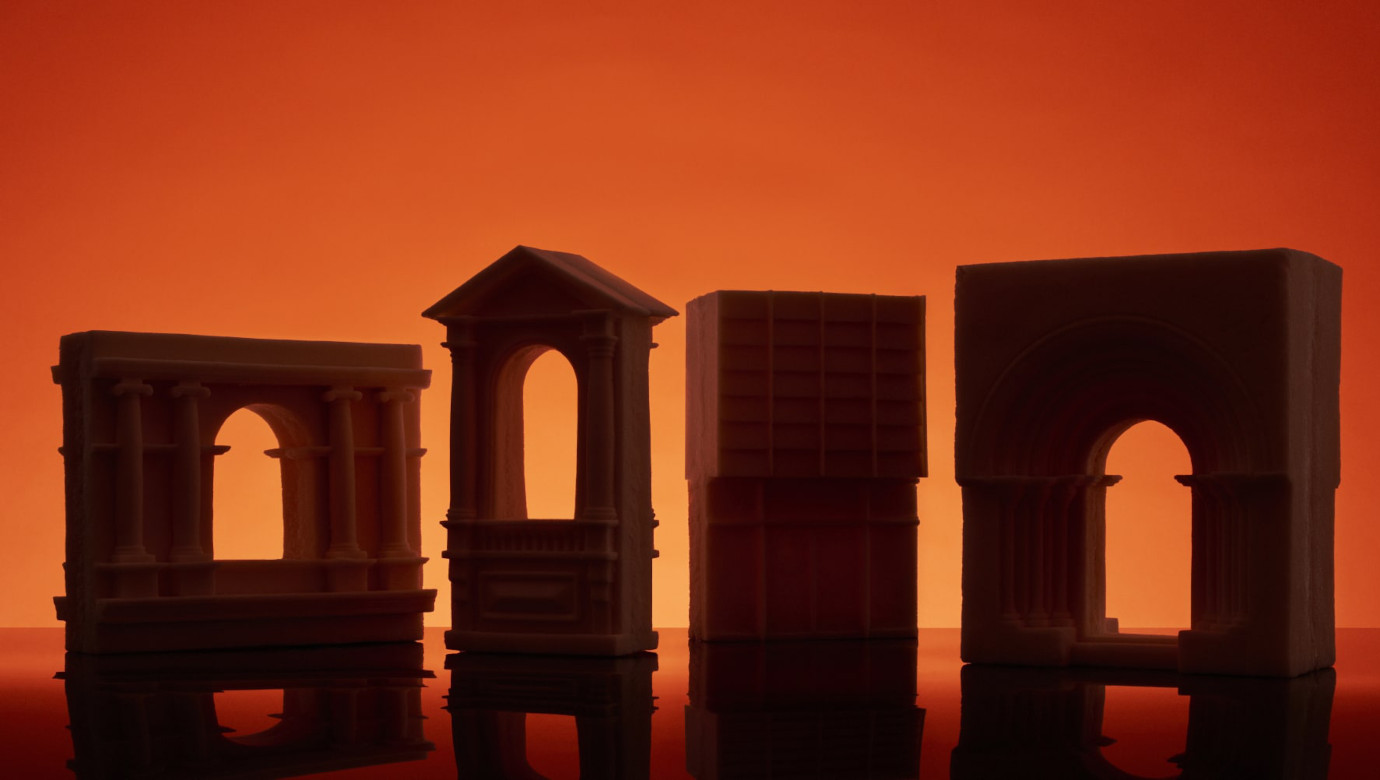 26 August 2016 – 23 October 2016
Confiction
The exhibition Confiction displayed the fictitious buildings on the Euro banknotes as sugar sculptures. The buildings were conceived as symbols and represented different styles. The exhibition explored the architecture of the Euro by giving it physical form and a new context in sugar.
Sugar sculptures have been common in Europe for hundreds of years. They were displayed at festive dinners and ceremonies. and even though they were edible, their primary task was as a status object. Sugar was expensive and the handicraft of processing it difficult. Well-known artists and architects were hired for the design and a common subject and imagery was architecture.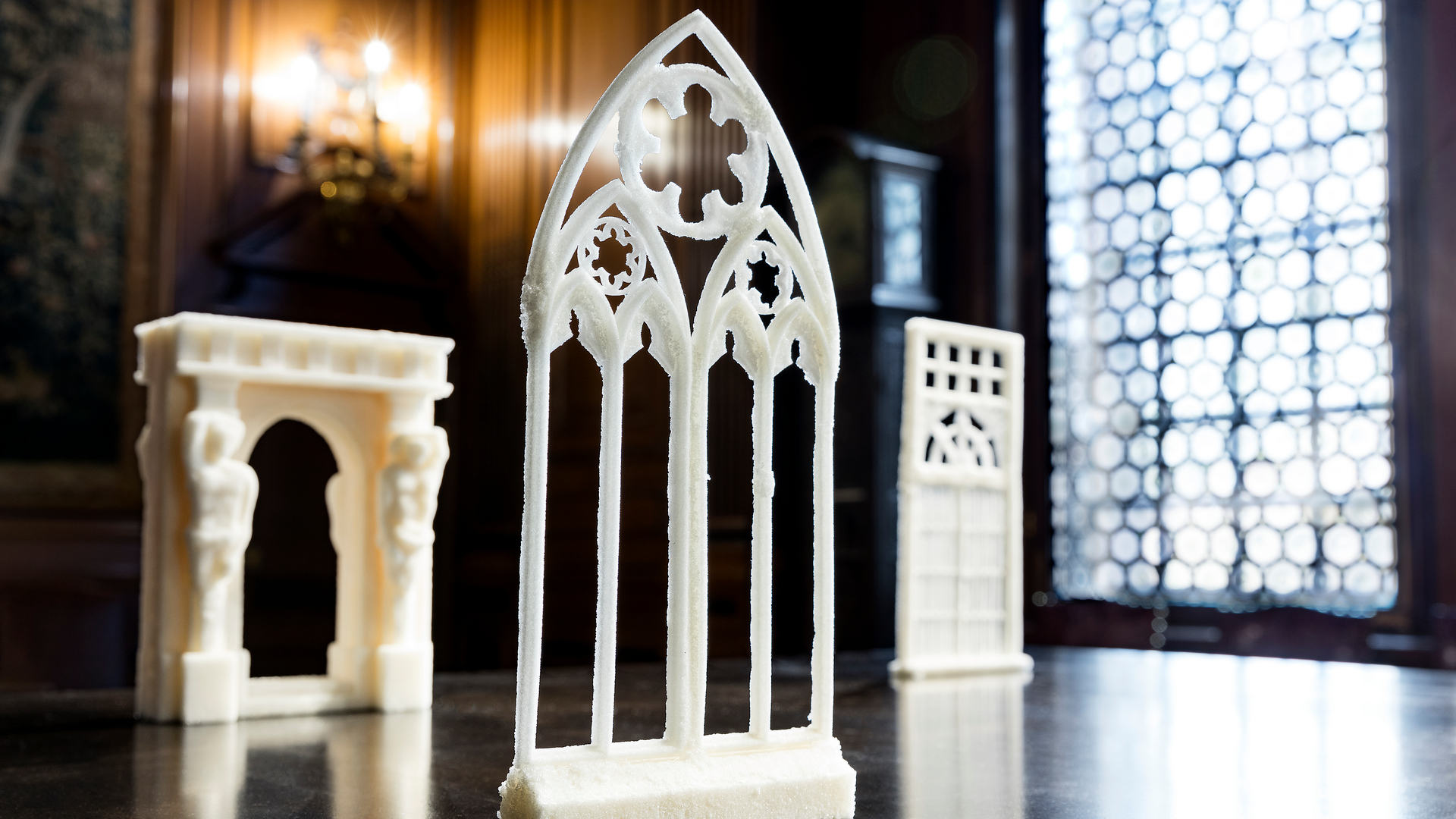 Before Easter 1669, the then Pope ordered a sugar sculpture by Bramantes Tempietto, while in the 19th century the French star chef Carême adorned Napoleon's dinner table with fantasy buildings in sugar. The sculptures were table decorations, symbols of power, and conversational pieces. Both real and imaginary buildings were built in sugar.
Confiction was curated by architect Anna Pang in collaboration with Johan Holkers and Rolf Stålberg with financial support being provided by the Swedish Arts Council and the Swedish Institute in Rome.