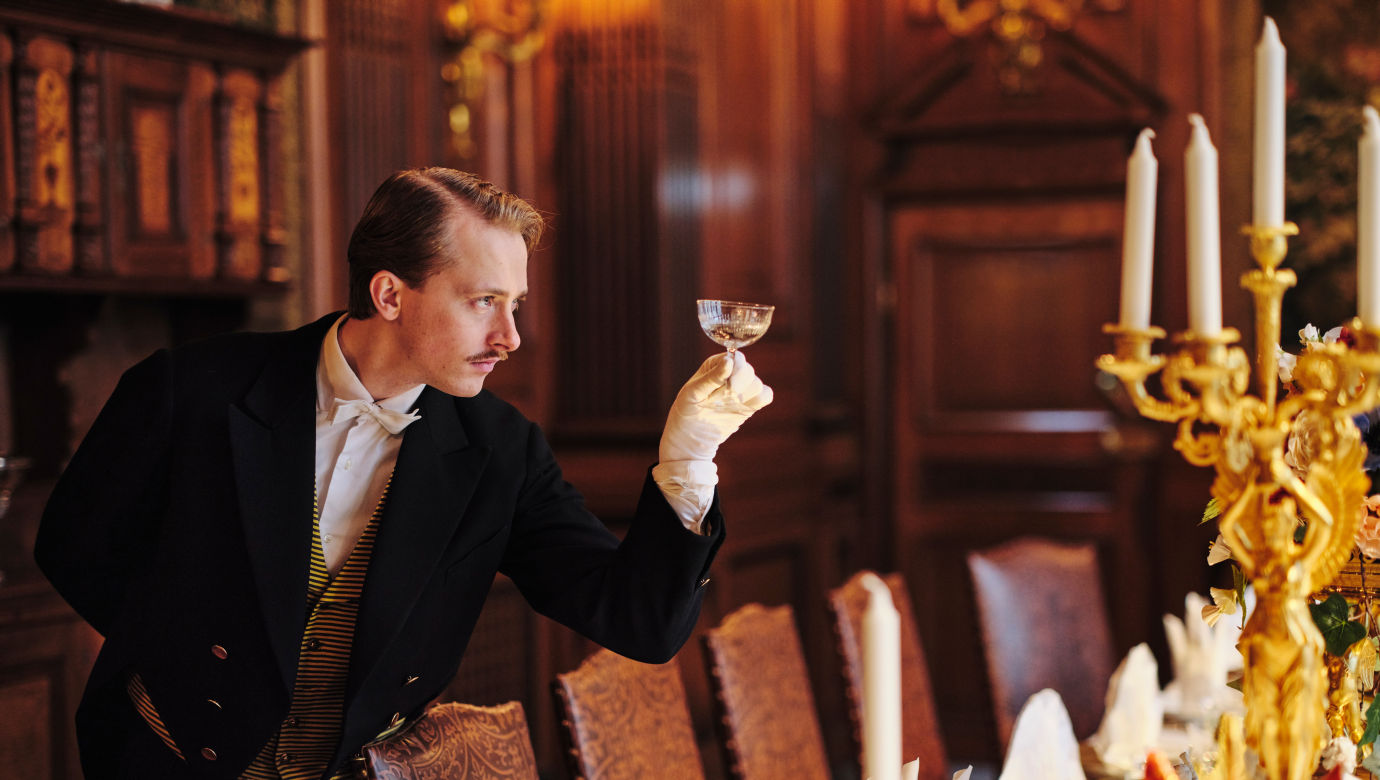 Grand dining at the palace
We're setting the table for autumn and inviting you to ceremonial programs – we'll showcase contemporary dinner attire and welcome radio personality and columnist Hannah Hellquist for a conversation about table settings for festivities. Also, join us for a tasting with the museum's drink connoisseur and a fragrance sampling with the perfume house No Ordinary Scent.
Wednesday September 6th at 17.30
In Swedish
Wine and liqueur tasting
In the wine cellar at Hallwyl museum an array of beverages can be found, ranging from champagne to herbal liqueurs, all neatly arranged. The collection provides a cross-section of the beverage culture of the previous turn of the century, when alcohol was a clear marker of class and identity. Who consumed what, how, and when? This event will be held in Swedish.
A small beverage tasting is also included.
Wednesday October 11th at 17.30
In Swedish
Food for everyday life and parties
Dig in to a Petit chou or "lungmos" – a dish made of ground veal or pig lungs. A well-ordered home around the turn of the century 1900 could serve a lot of different dishes. Everything was adapted to the occasion and person. Listen to a talk about food culture and food for everyday life and parties. With Gösta Sandell, Curator at the National Historical Museums. This event will be held in Swedish.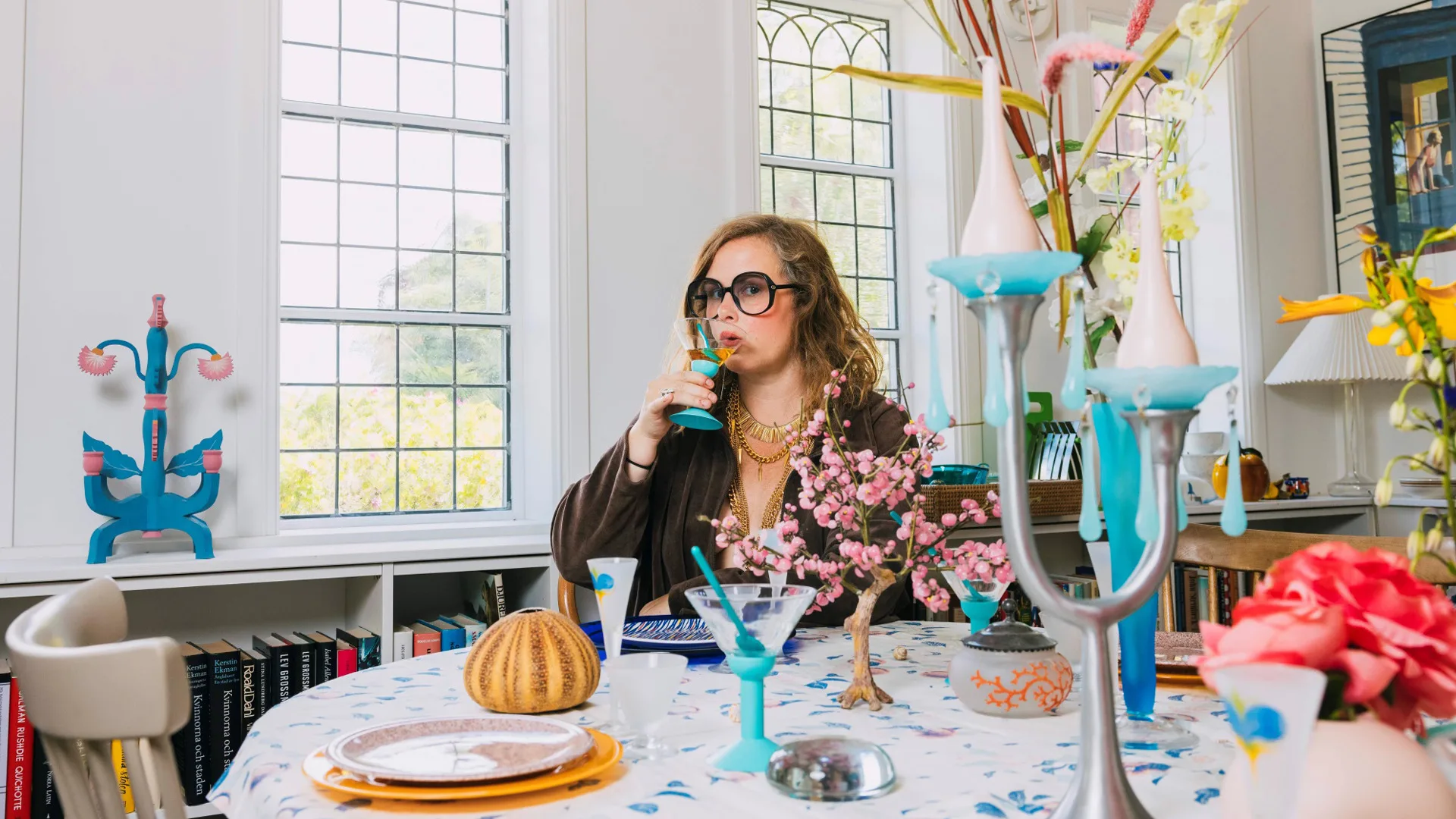 Wednesday October 18th at 17.30
In Swedish
Set the table for festivity with Hanna Hellquist
Step into the dining room and be greeted by a table set for a grand feast. The tablewear and table tops have been picked out and polished shiny clean to match beautifully with everything from menus to serviette foldings. Join us on a tour from the formal dinner to an everyday celebration table with Hanna Hellquist and Curator Azmara Nigusse. This event will be held in Swedish.
Various dates during the autumn
In Swedish
Dinner costumes and table settings are exhibited
Guided tours this autumn
Daily viewings and themed viewings in the palace.
Daily throughout the entire autumn
In Swedish and English
Palace tours
We offer daily tours of the magnificent palace, in Swedish and English. Pre-book the guided tours via Tickster.
Saturday September 16th at 10.00
Audio-description tour
Join us on a tour through the palace where we tell you about how the rooms were used for everyday life and parties. The tour is held outside the museum's regular opening hours.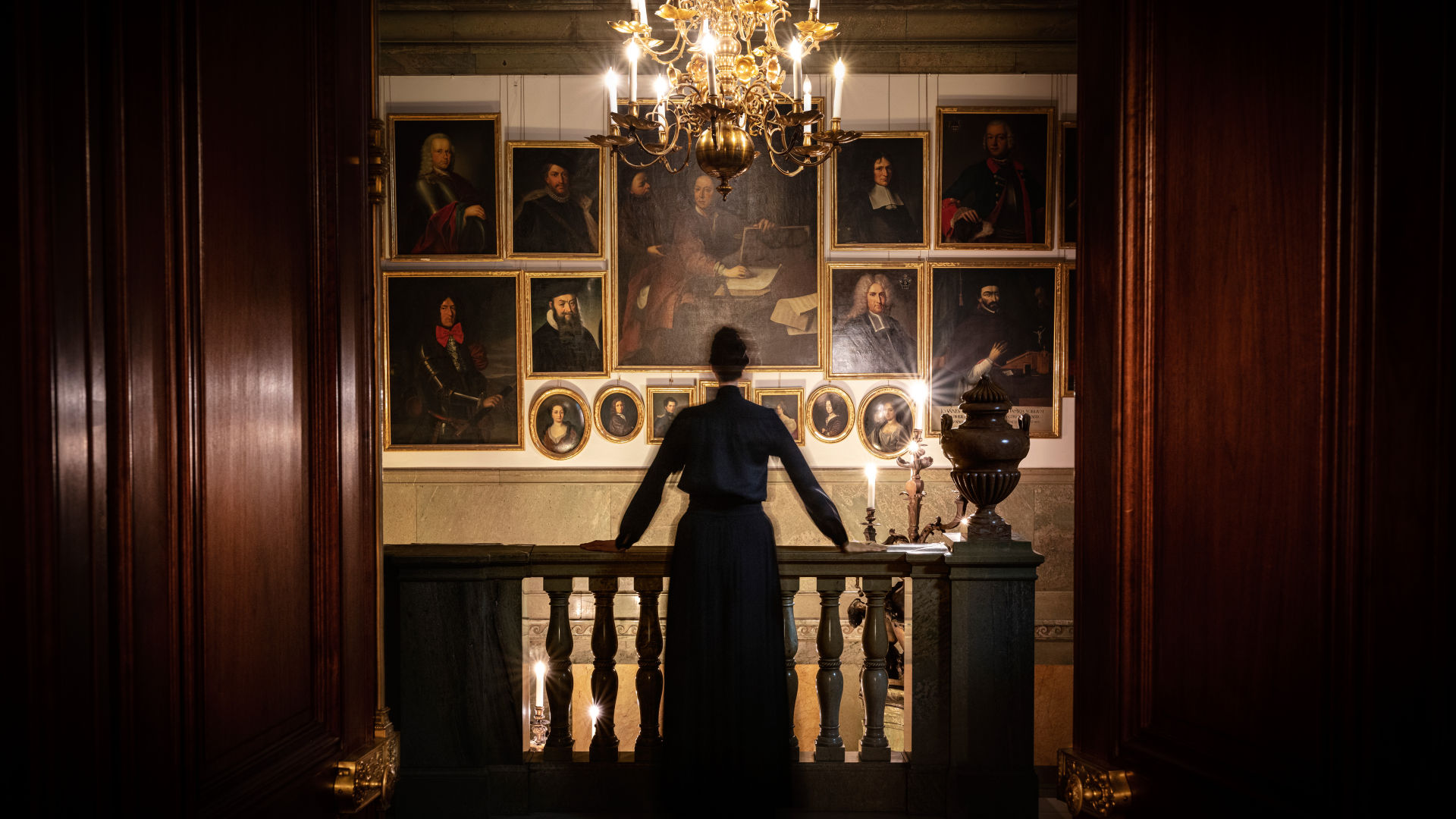 Oktober 28th – November 28th
Guided tours for adults
In Swedish
"Do you believe in ghosts? No, but I am scared of them."
In the years around 1900, a wave of new spirituality and mysticism filled the fine salons. Together with the almost unimaginable scientific advances of the time, it created a world where anything seemed possible. Join us on an eerie walk through the palace this fall, as shadow figures appear and whispers are heard in the dark. The tour is aimed for adults and will be held in Swedish.
Tickets will be released on Tickster week 37.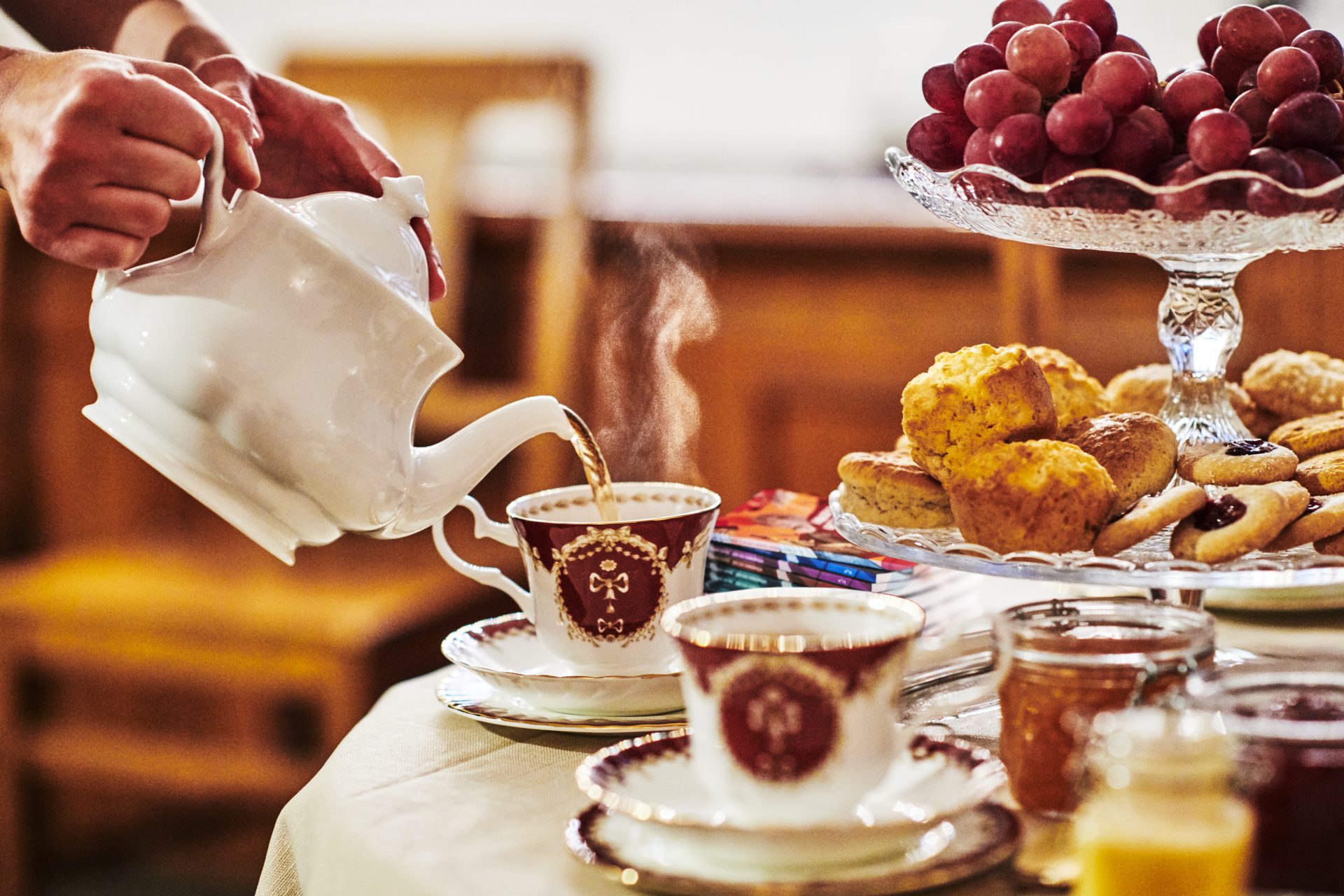 Literary tea salons
In the beautiful palace kitchen, the reading circle is served tea, scones and cookies. The novel can be picked up in advance in the museum's shop on presentation of a receipt.
Wednesday October 25th at 17.30
In Swedish
Selma Lagerlöf reading circle
Colonel Beerencreutz from Gösta Berlings saga is back! He is now living with a farmer and his family in Stora Kils and one night he gets a most unusual visitor. Fate stands at his doorstep and declares that he has one day left to live. Doctor of philosophy Anna Cavallin will lead us in the discussion of Selma Lagerlöf's short story "The Road Between Heaven and Earth". The reading circle will be held in Swedish.
Wednesday October 25th at 17.30
In Swedish
Literary tea salon with christmas theme
It's Christmas - Christmas for the rich, Christmas for the poor. But what truly brings the greatest joy? Is it the extravagance of food, the beauty of things? Or does the feeling of happiness and peace come from the simple pleasure of eating porridge at one's kitchen table, in the glow of the steady flame of the kerosene lamp? Dr. Anna Cavallin guides us in the discussion about Victoria Benedictsson's short story.
Hallwyl museum for childern and families
Wednesday to Saturday, and every other Sunday at 13.00
Visiting grandma's palace
Join us on a discovery journey inside the home of Walther and Wilhelmina von Hallwyl and their servants. What was it like to live and work in Stockholm's most modern house a hundred years ago, and how did it happen when the grandchildren came to visit? What were the expected behaviors? Where were you allowed to play, and with whom? This tour is aimed at children accompanied by an adult/adults. The recommended age is 6-9 years.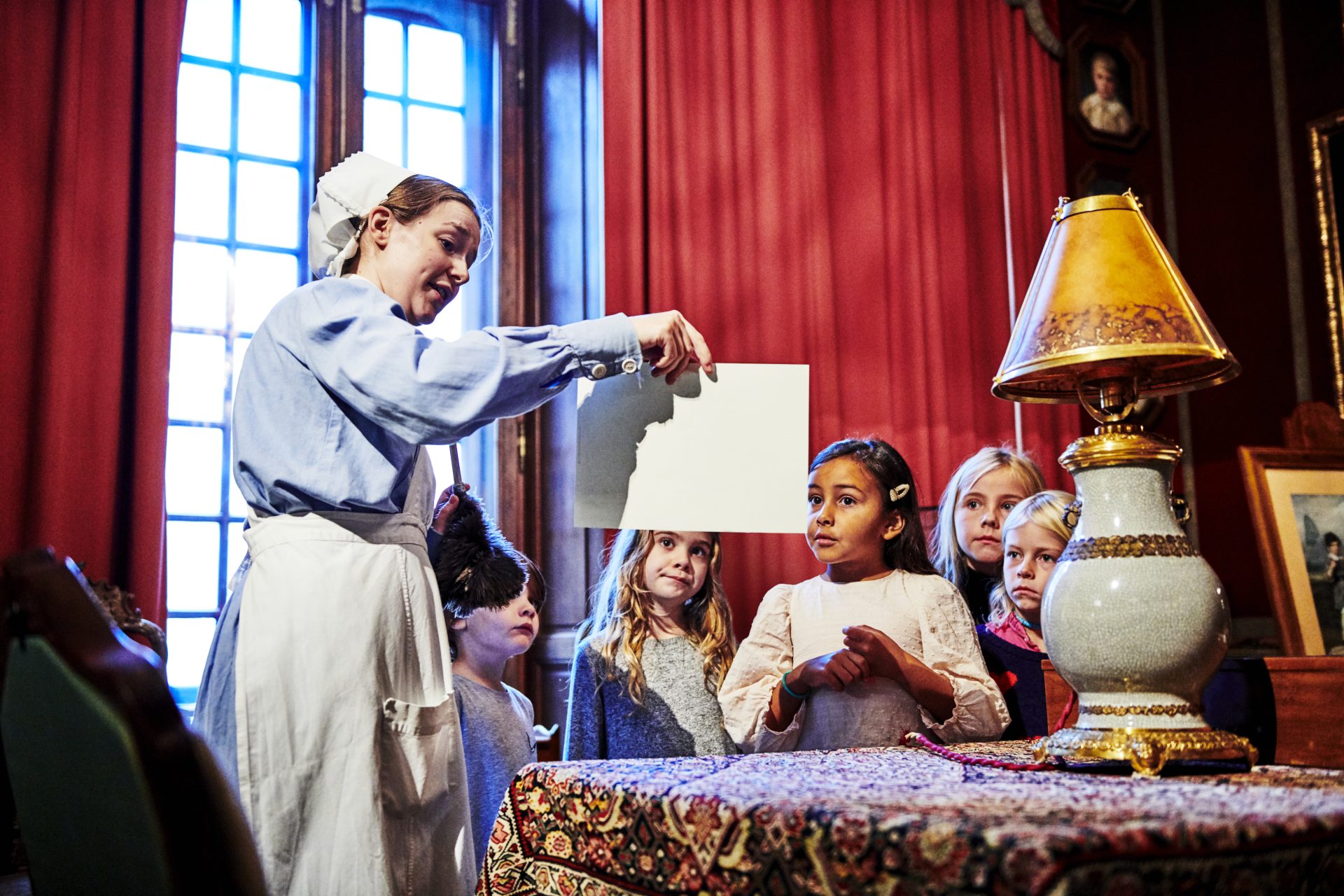 Storytelling with Housemaid Anna - dramatized family tour
Join housemaid Anna on a dramatized adventure of play in the museum. Anna needs help preparing the festive dinner but can't resist showing the children around.
Recommended for children between 6-9 of age.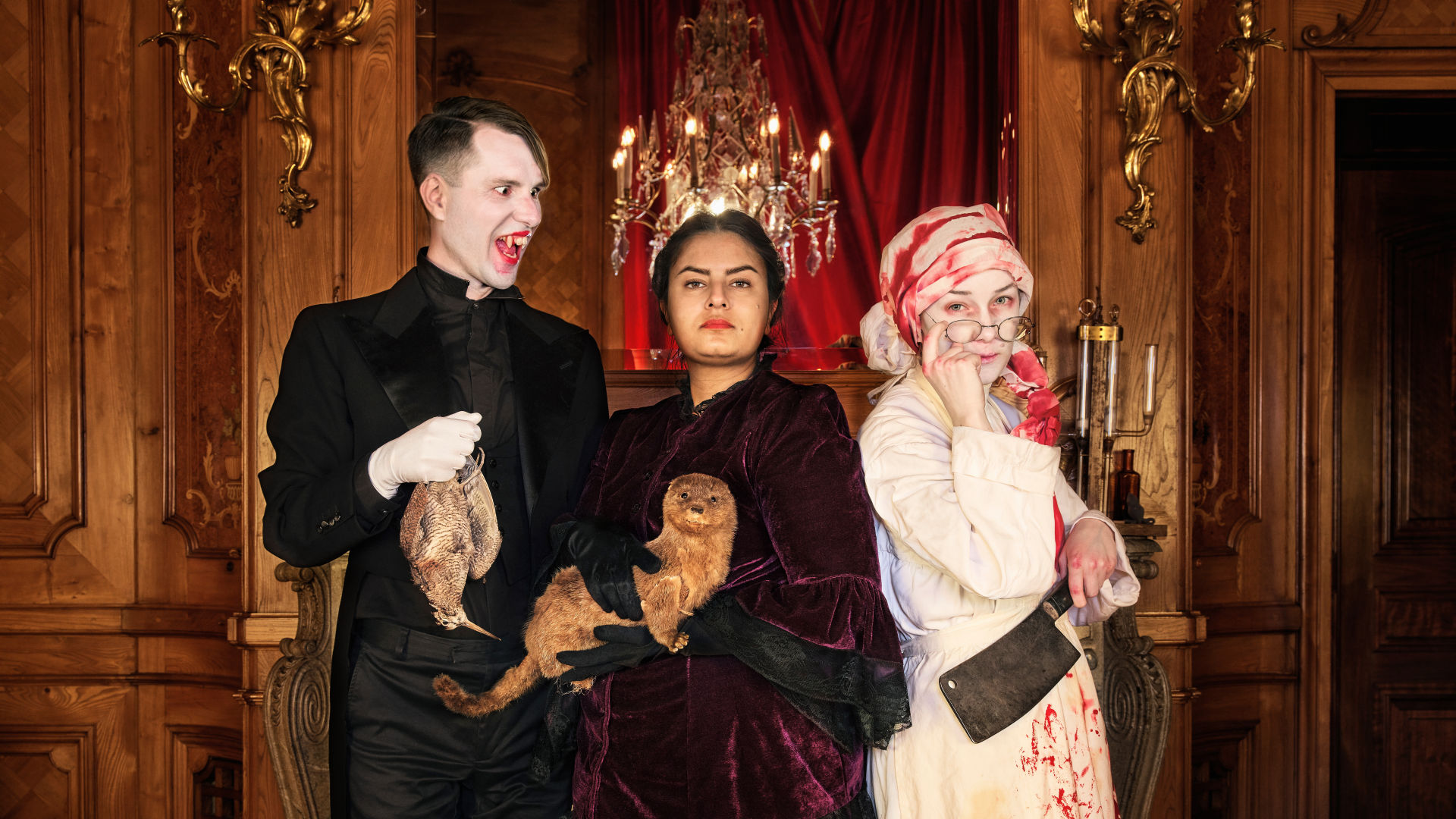 October 28 – November 4
In Swedish
Hallwyleen
Time for house haunting! It all begins when Miss Sträng arrives at the peculiar Hallwyl house to work as a governess. What are those stains on the missus's apron, and isn't the servant Läskil rather pale? What really happened when the previous governess left? It becomes a spine-chilling journey through the house in this terrifying dramatized tour for brave children aged 8 and older.
Ticket release on Tickster in week 37.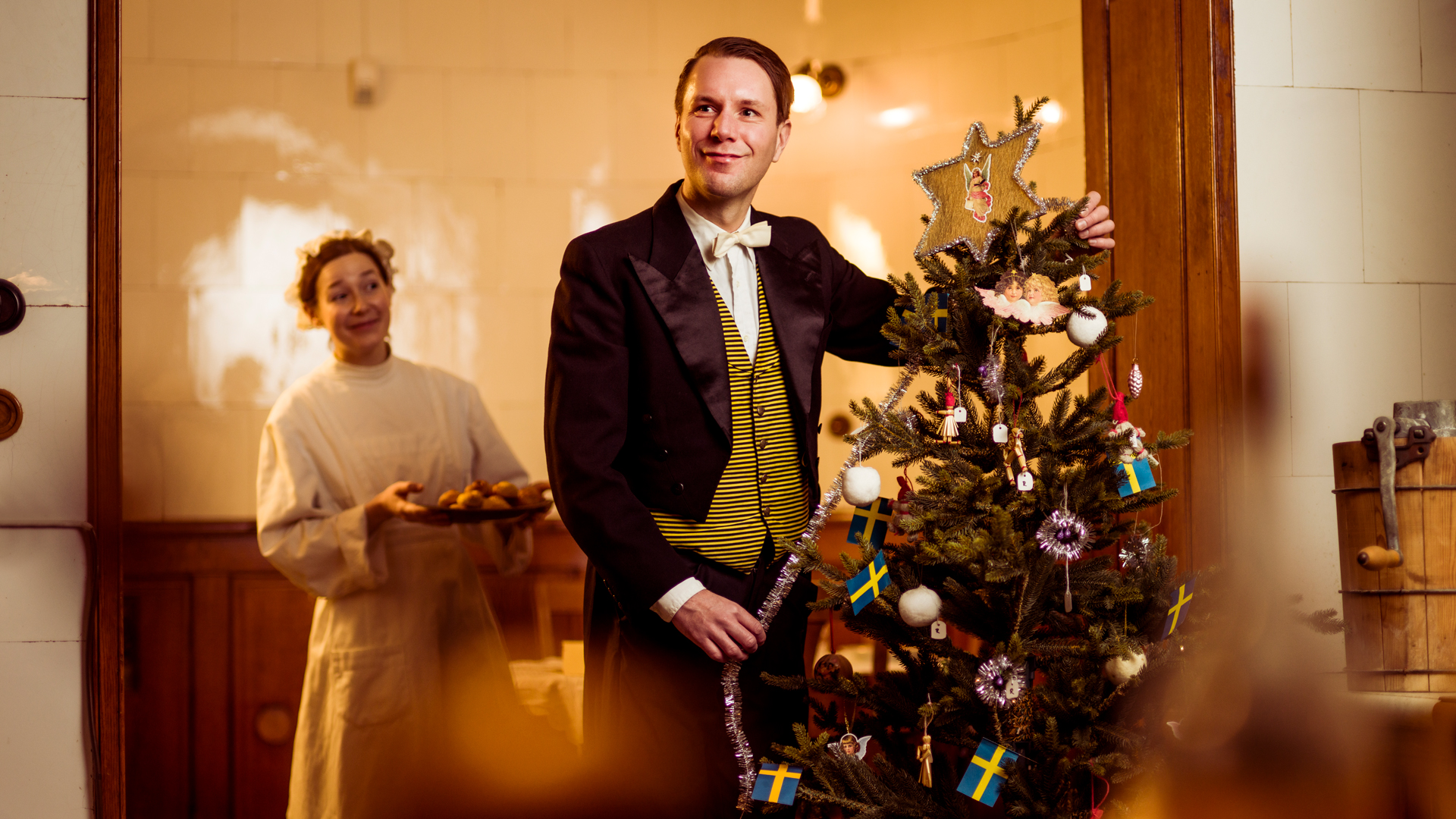 25 november – 7 januari
In Swedish
Christmas time in the palace
How was Christmas celebrated at the turn of the century at Hamngatan 4 in Stockholm? What did they eat, and what traditions were observed during the Christmas holidays? Experience how Christmas was celebrated in the Hallwyl house through our dramatized tours, which we offer annually from the end of November until the Epiphany weekend.
Recommend for children from 9 years old.
Ticket release on Tickster in week 37.