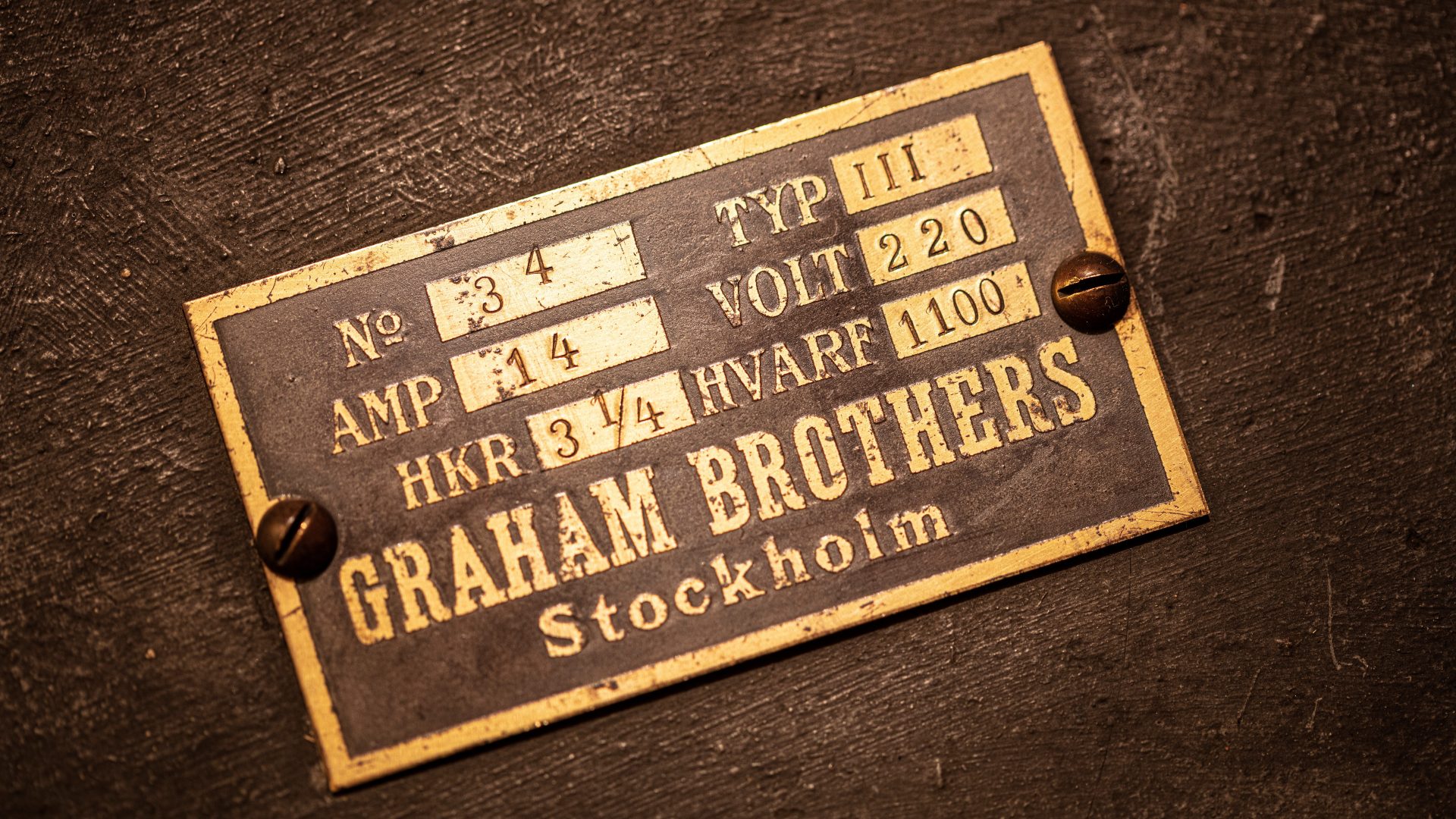 The lifts
When Walther and Wilhelmina von Hallwyl made the decision to build the house at No. 4 Hamngatan, the idea of providing the house with a lift was already being considered.
In the first drawings made by Isak Gustaf Clason in 1893, a lift with an enclosed shaft is included adjacent to the Serving Rooms. It is not clear if it was intended as a passenger lift or a dumbwaiter, but since it is meant to go up to the bedroom floor, it is most likely a passenger lift. In drawings from 1894, two lifts are planned.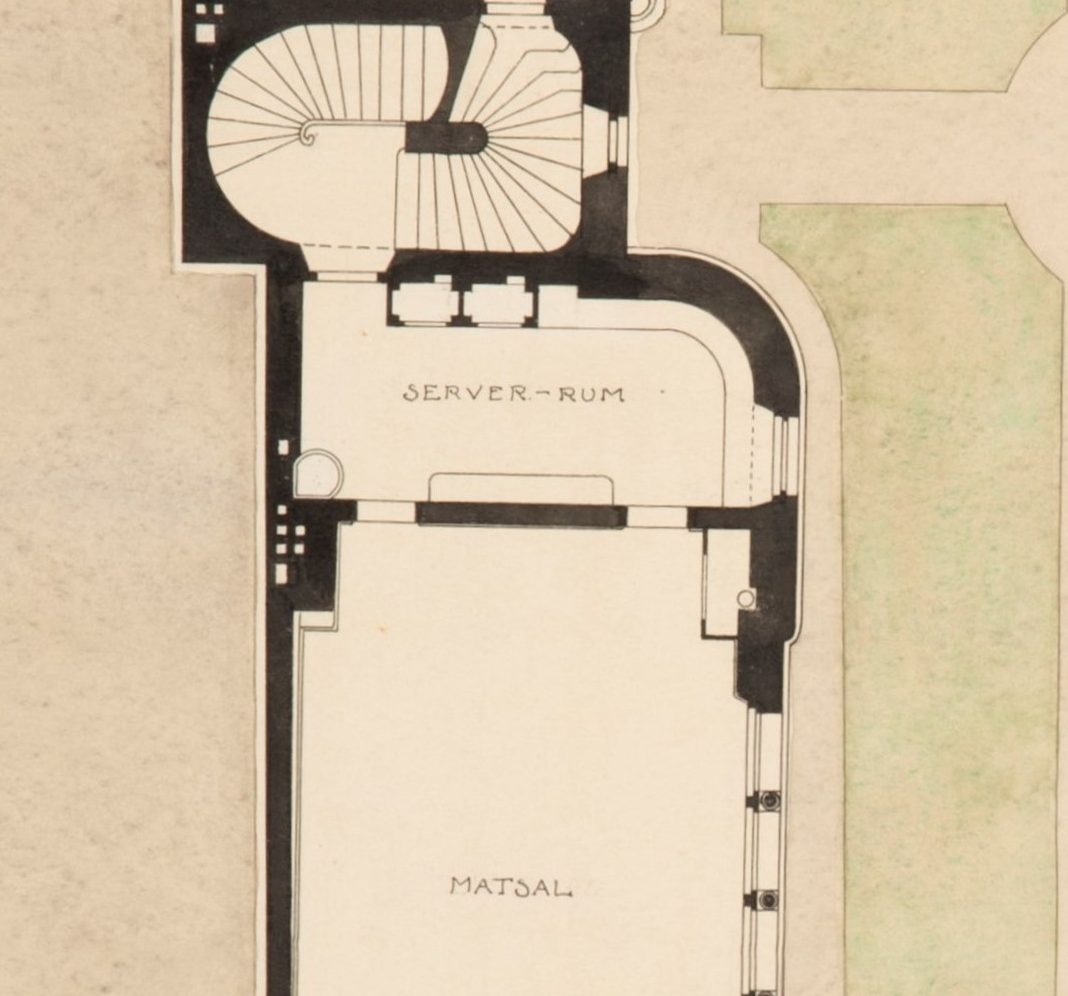 The location of the lifts in the house indicates that the passenger lift was intended to be used by the servants, even though the fittings and furnishing of the lift basket is very lavish. The von Hallwyls reluctance against visible modernities may also have played a role in its placement.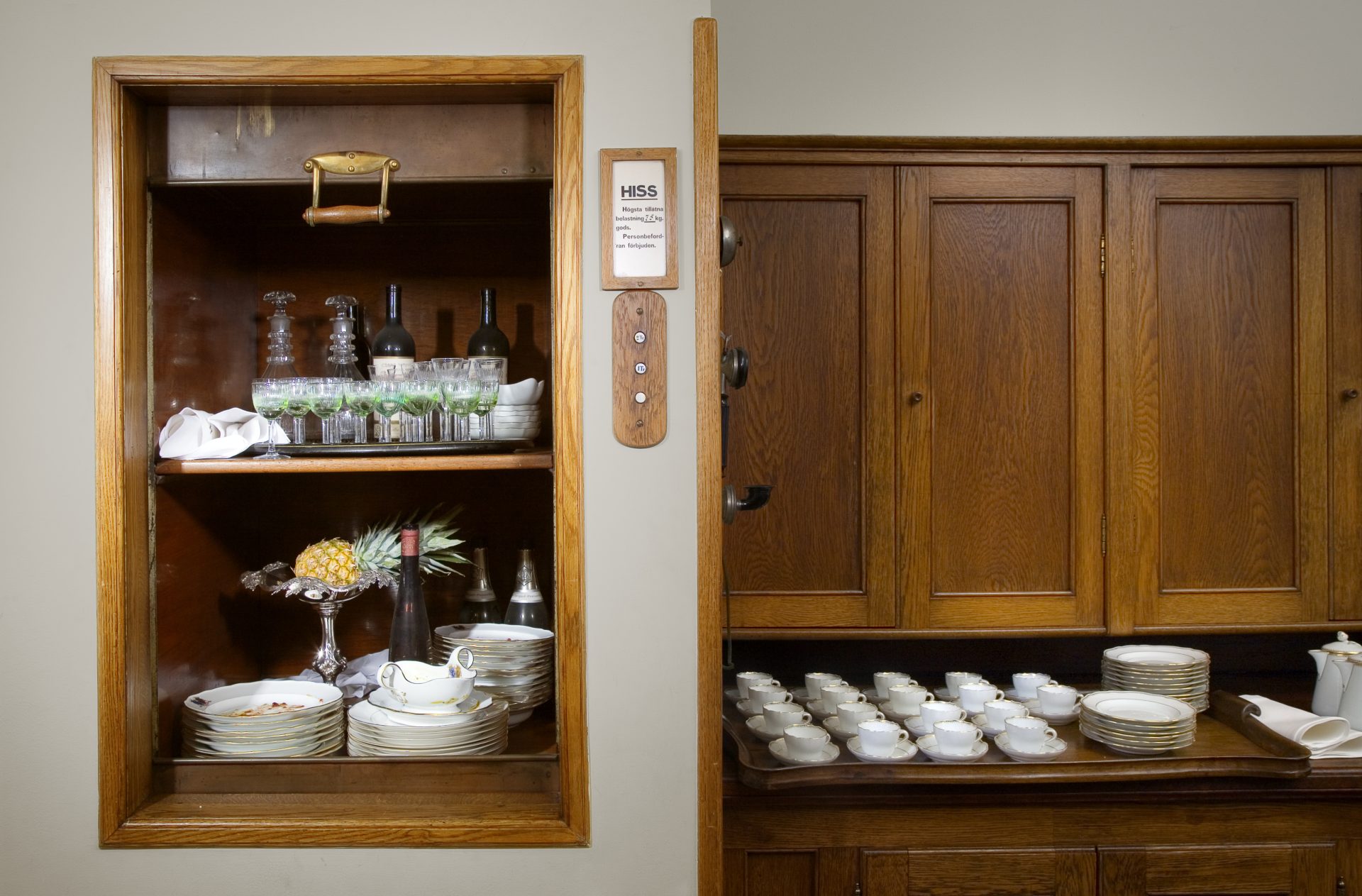 Both the passenger lift and the dumbwaiter lift were electrical, and were supplied by the firm Graham Brothers. They were given numbers 34 and 35 in the company's serial number list. The price quote was received in November 1895 and included motors, machinery and lift baskets. The machinery of the passenger lift was placed in the attic, while the machinery of the dumbwaiter is located in the music stand above the Upper Serving Room. The cost for the two lifts together was SEK 10,423 plus an annual charge of SEK 100 for maintenance. The first test drive was in September 1897.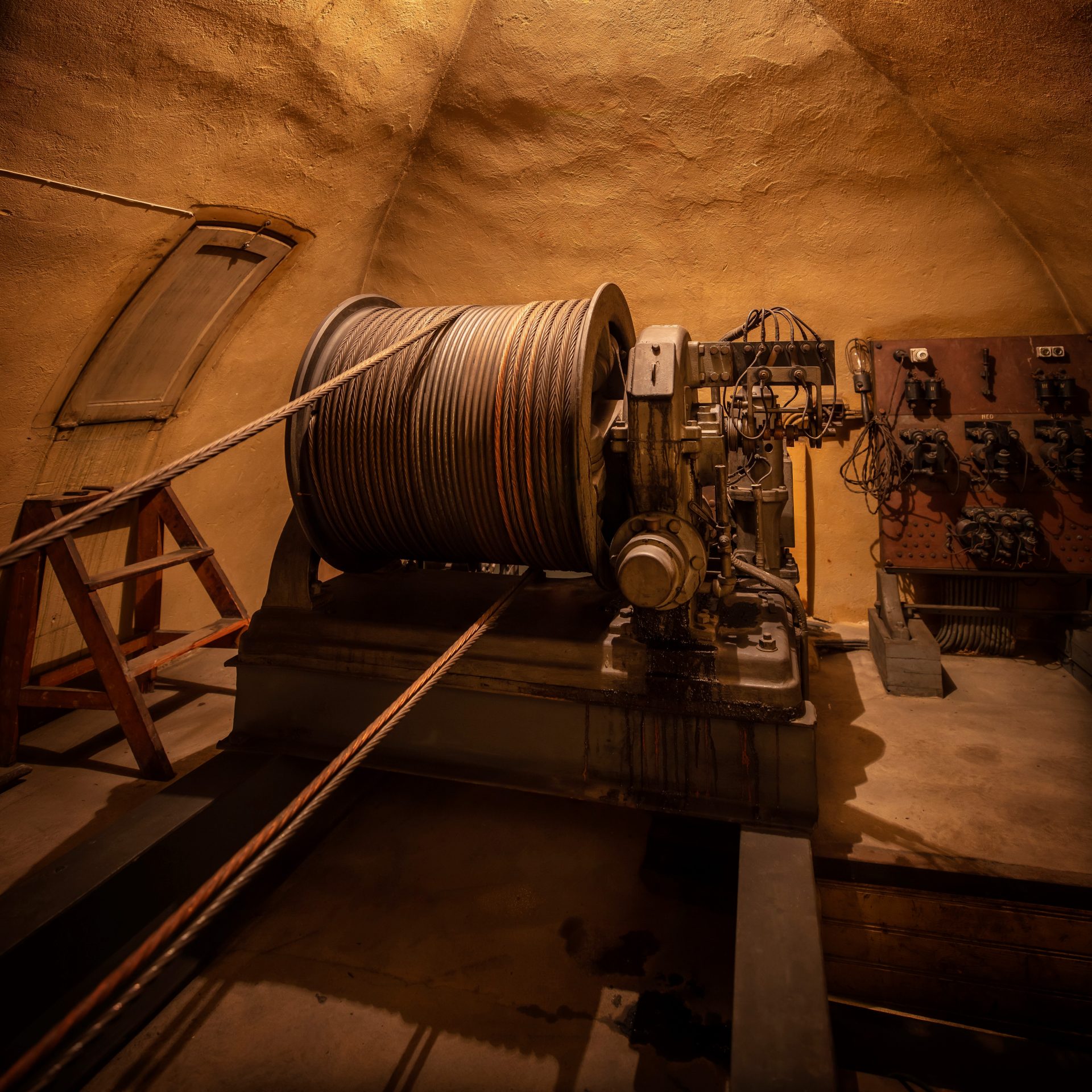 Both lifts underwent changes over the years. In addition to replacing safety features and related details, in 1902 the furniture carpenter Carl Herman Benckert made a new lift basket for the passenger lift. The lift basket and doors were made of solid mahogany with inlays. Benckert also dressed the entire shaft with oak panelling. The dumbwaiter was also modernised with a new teak lift basket and new metal doors.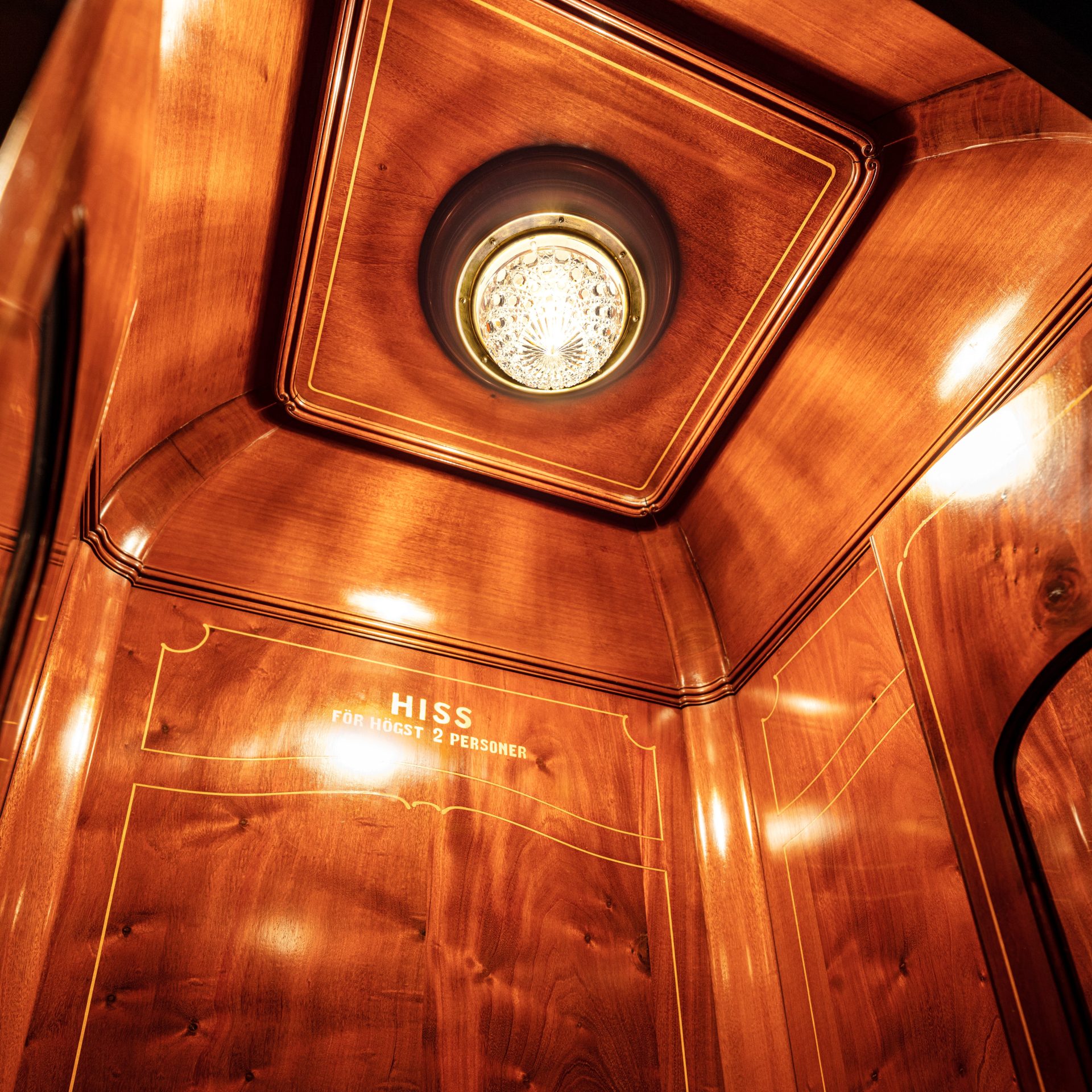 Regardless of the fittings, the passenger lift was rarely used, if ever. The servants have in their notes that the master and mistress of the house did not like the fact that they used the lift. It only promotes "laziness and corpulence," according to Wilhelmina. The use of the passenger lift was suspended for nine years, between 1911 and 1920. It was not until in the last years of his life when Walther von Hallwyl was unable to climb the stairs that it was put back into use.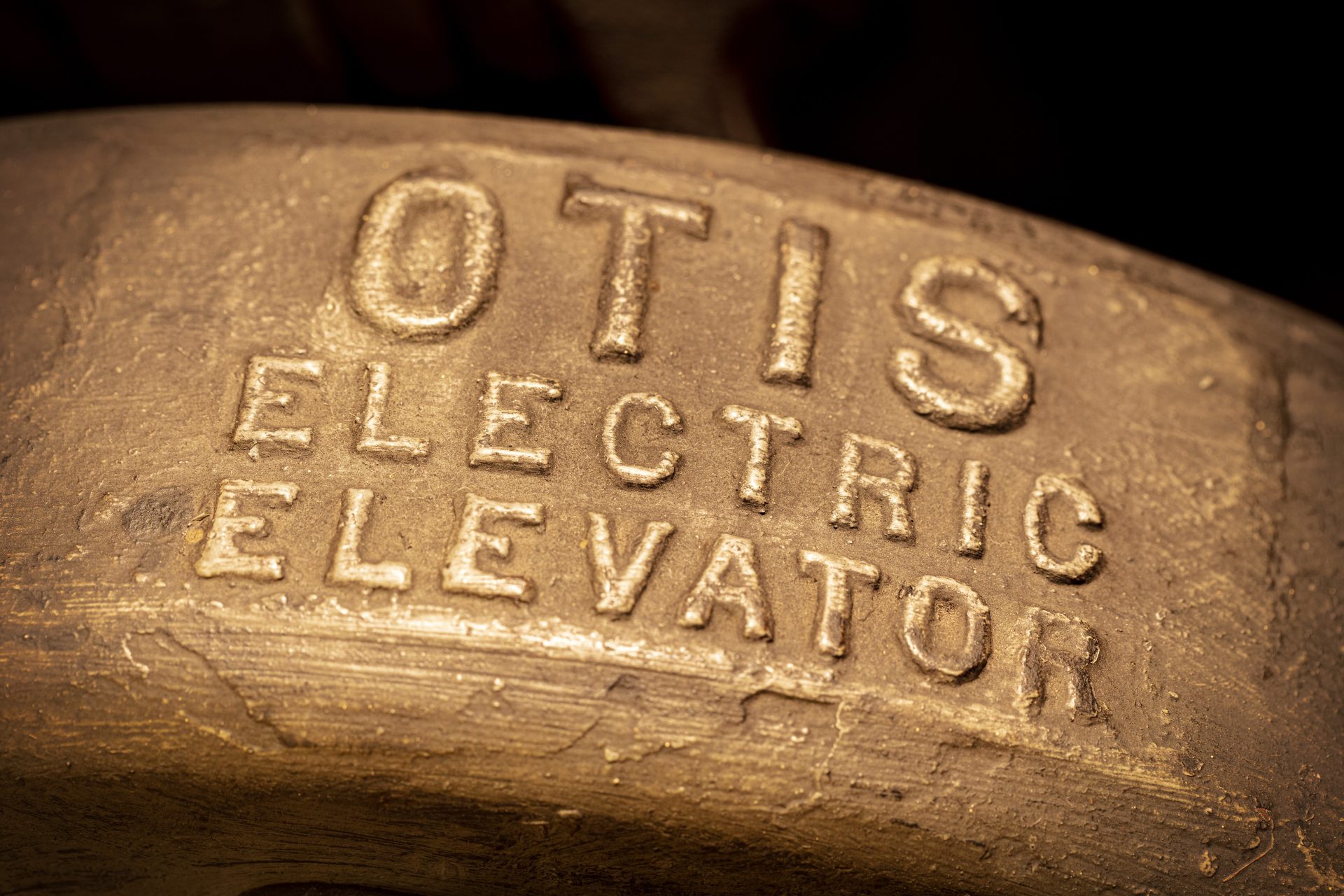 Wilhelmina persisted to the last with her principle of not using the lift. It would ultimately prove fatal, as she died after a fall in one of the house's stairs.