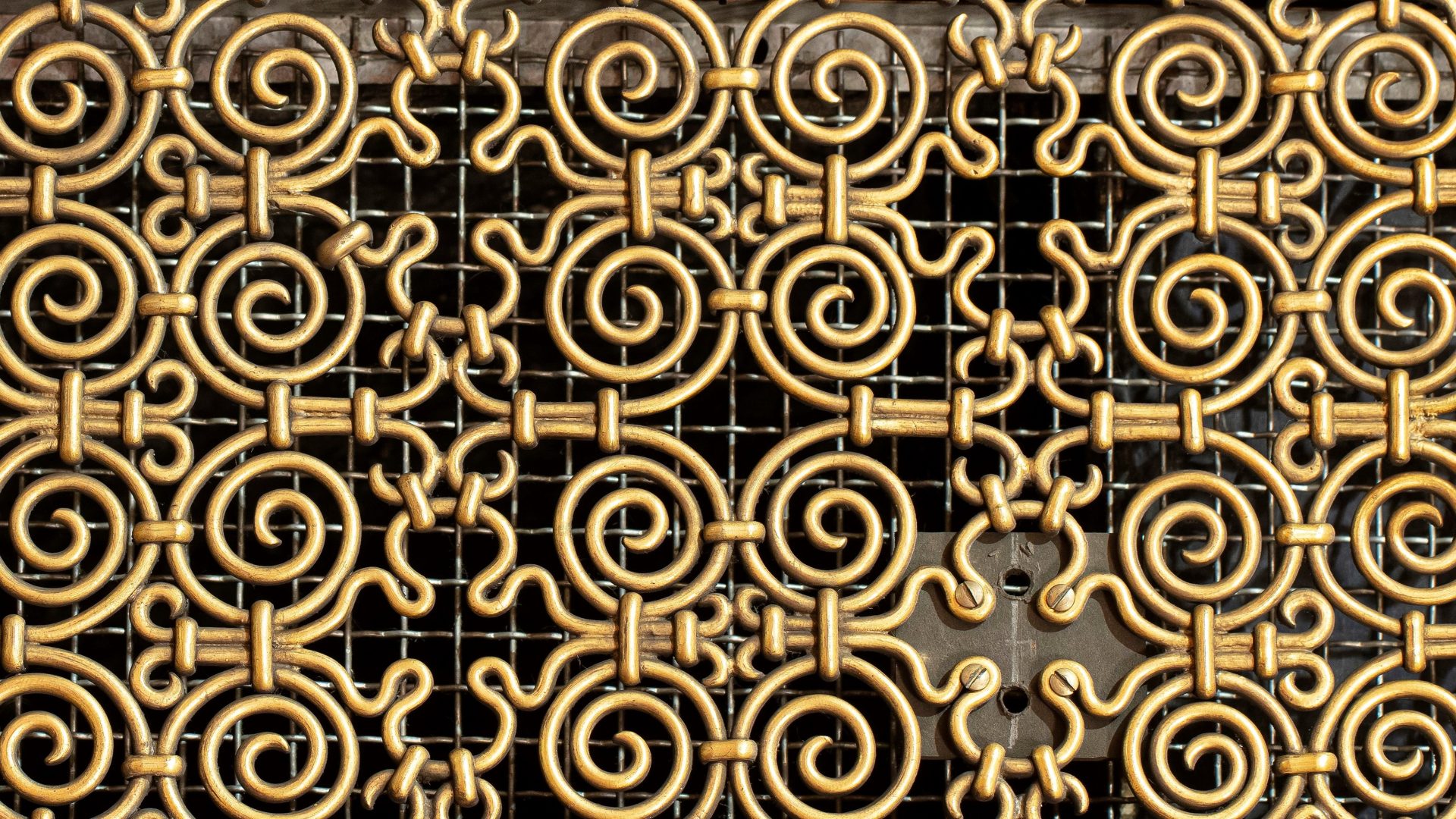 The heating system
No. 4 Hamngatan was one of the few private houses that installed an airborne heating system, a "calorifier system." It was most otherwise most commonly found in churches and public buildings.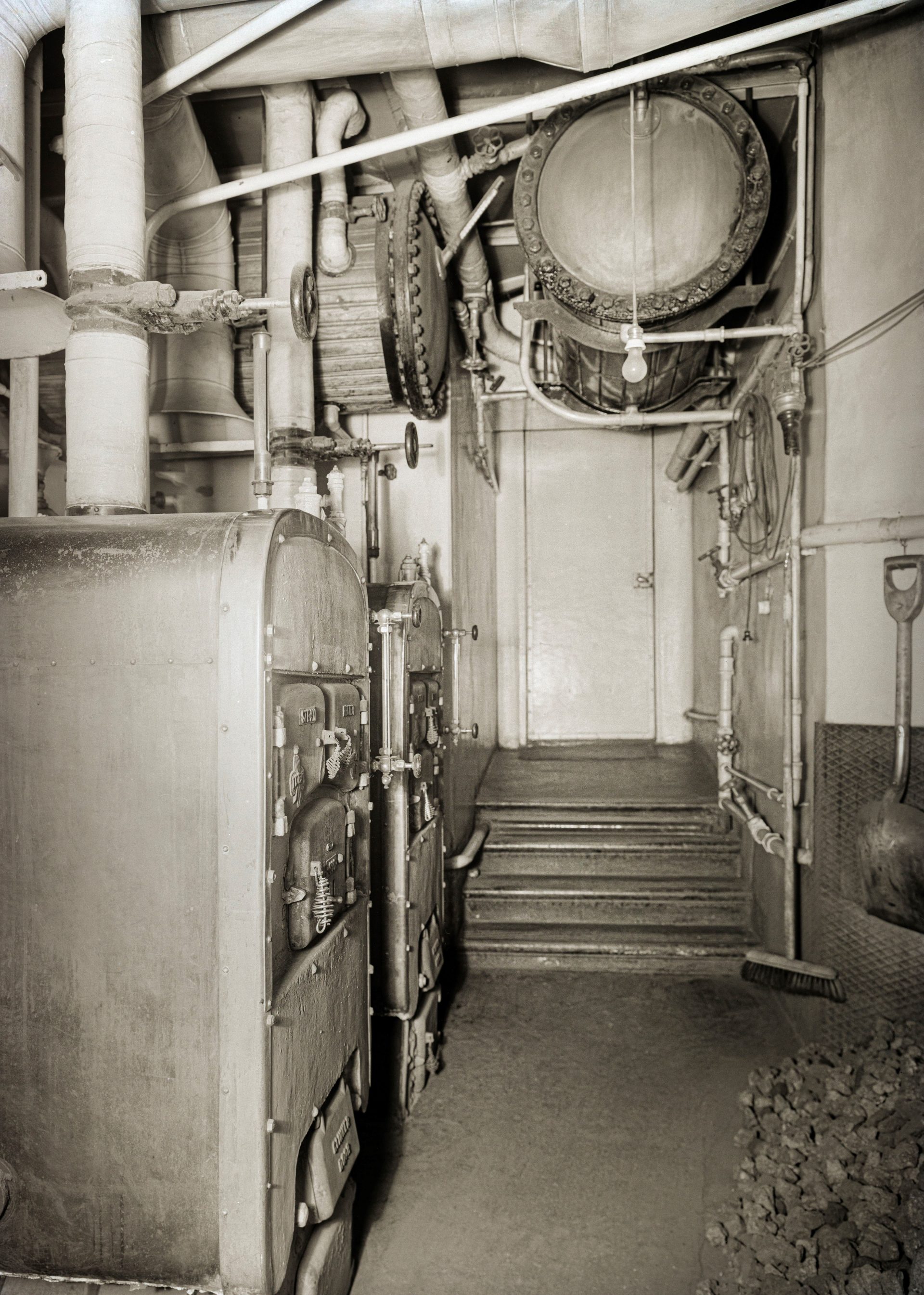 The centrepiece of the system is the heating chamber with glazed earthenware air supply and exhaust ducts. In each room, there are similar valves at the floor and ceiling. The heating chamber was directly fired with coke. and therefore had a high external temperature, which could cause the air vents to emit an odour of burnt dust. Another disadvantage of the system was that it made it difficult to ventilate via the windows. The wind from the windows could create a backflow in the air ducts.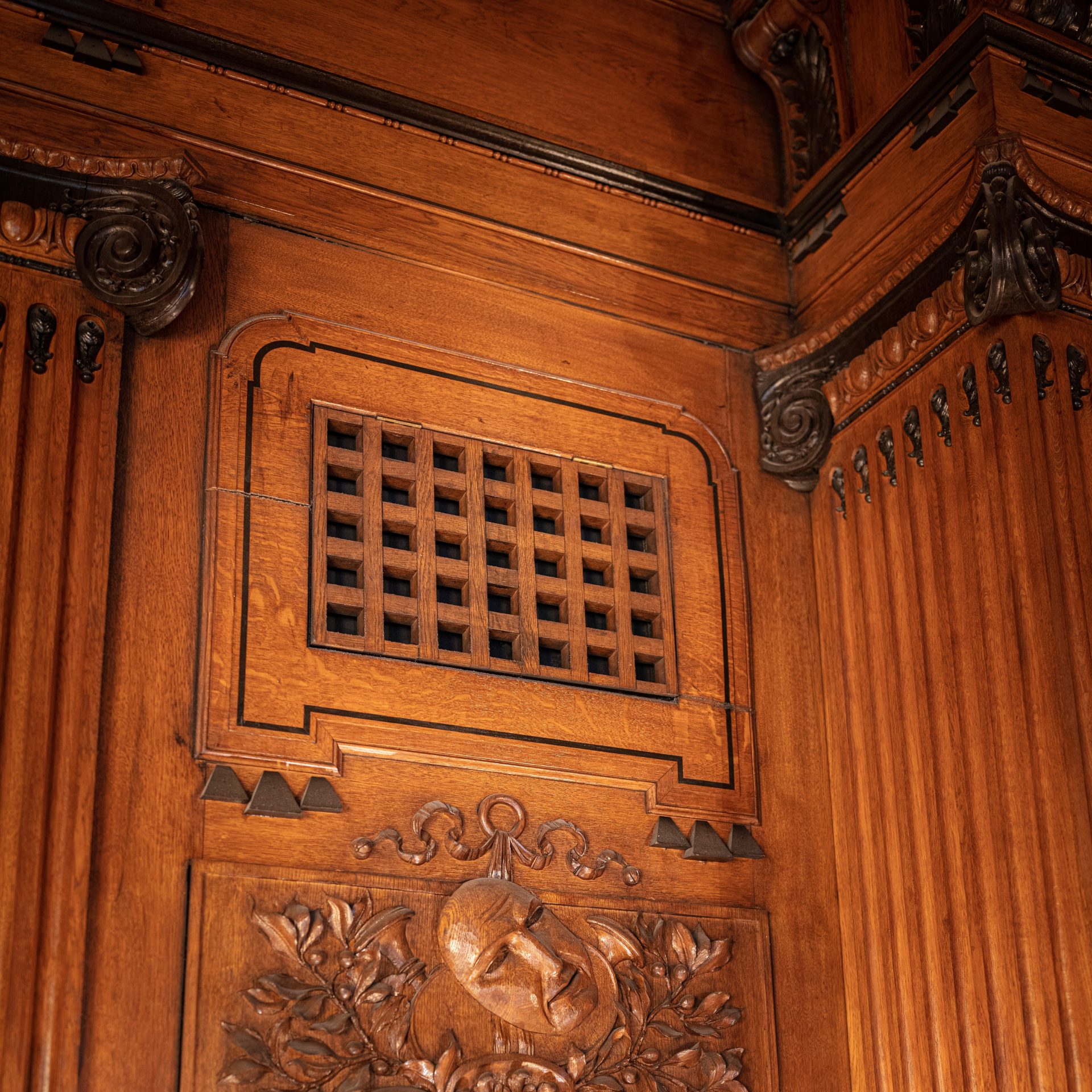 The heating system at No. 4 Hamngatan was set up by engineer Hugo Theorell, who had won the invitation to bid against the engineer Wilhelm Dahlgren. Theorell promised at least 18°C warmth in all rooms and the ability to add humidity to the air if necessary.
Deficiencies in the heating system were noticed already early on, however. The first thing that was realised was that the outdoor air was full of dirt and smoke, and that spread into the rooms. Despite several attempts with various different types of filters made little or no difference. To deal with this, in 1907 Hugo Theorell was given the task of redesigning the system. The boilers became steam boilers for low pressure steam and the system received filters and fans. In several rooms, the air vents were also replaced with radiators.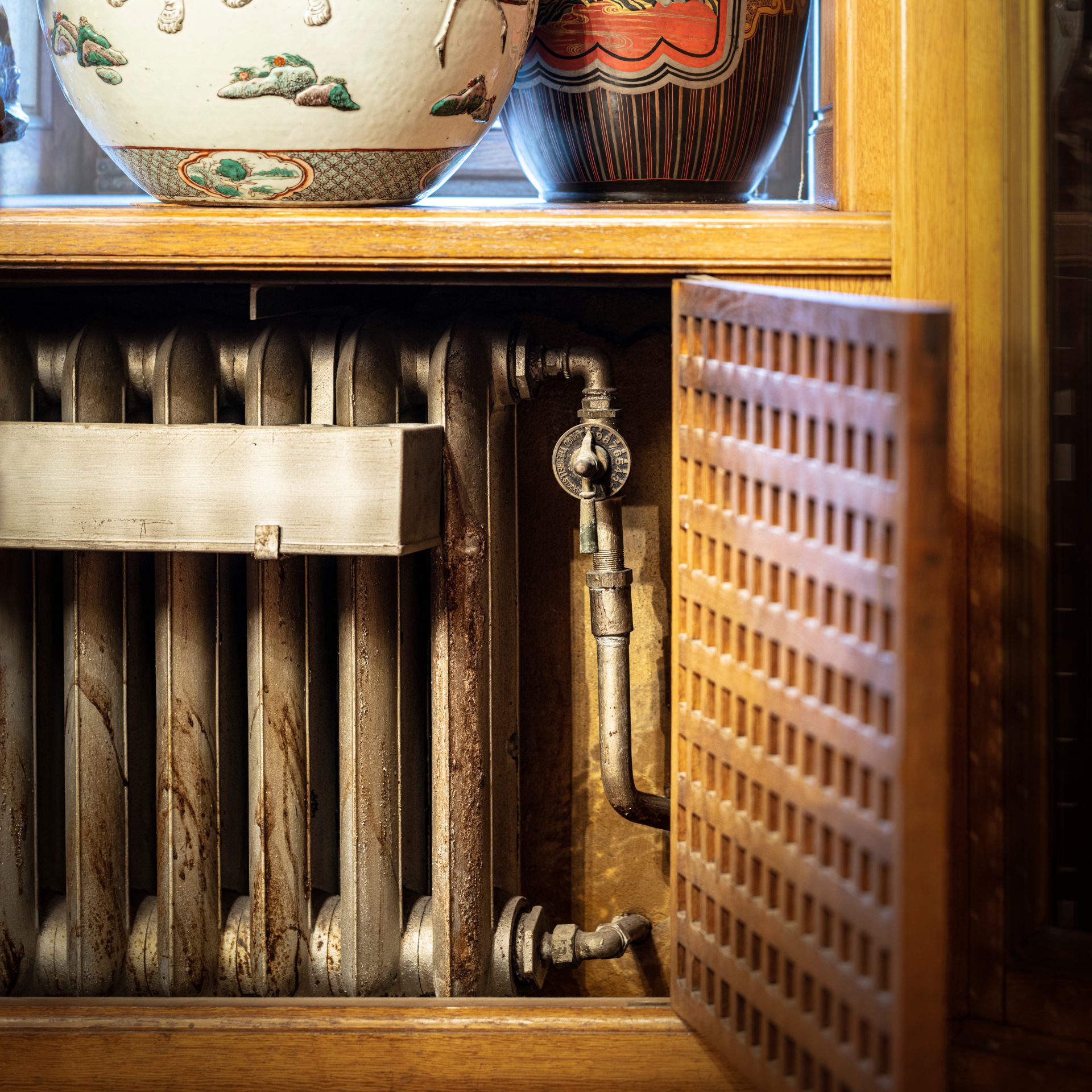 The butler Eskil Agrell said in an interview that Wilhelmina von Hallwyl "wanted the rooms to be very warm, about 25 degrees, and she amplified the heat conduction with electric stoves." Wilhelmina also believed that electric heating was somewhat safer than burning wood in the open fireplaces. The fireplaces are functional, but they were never used.