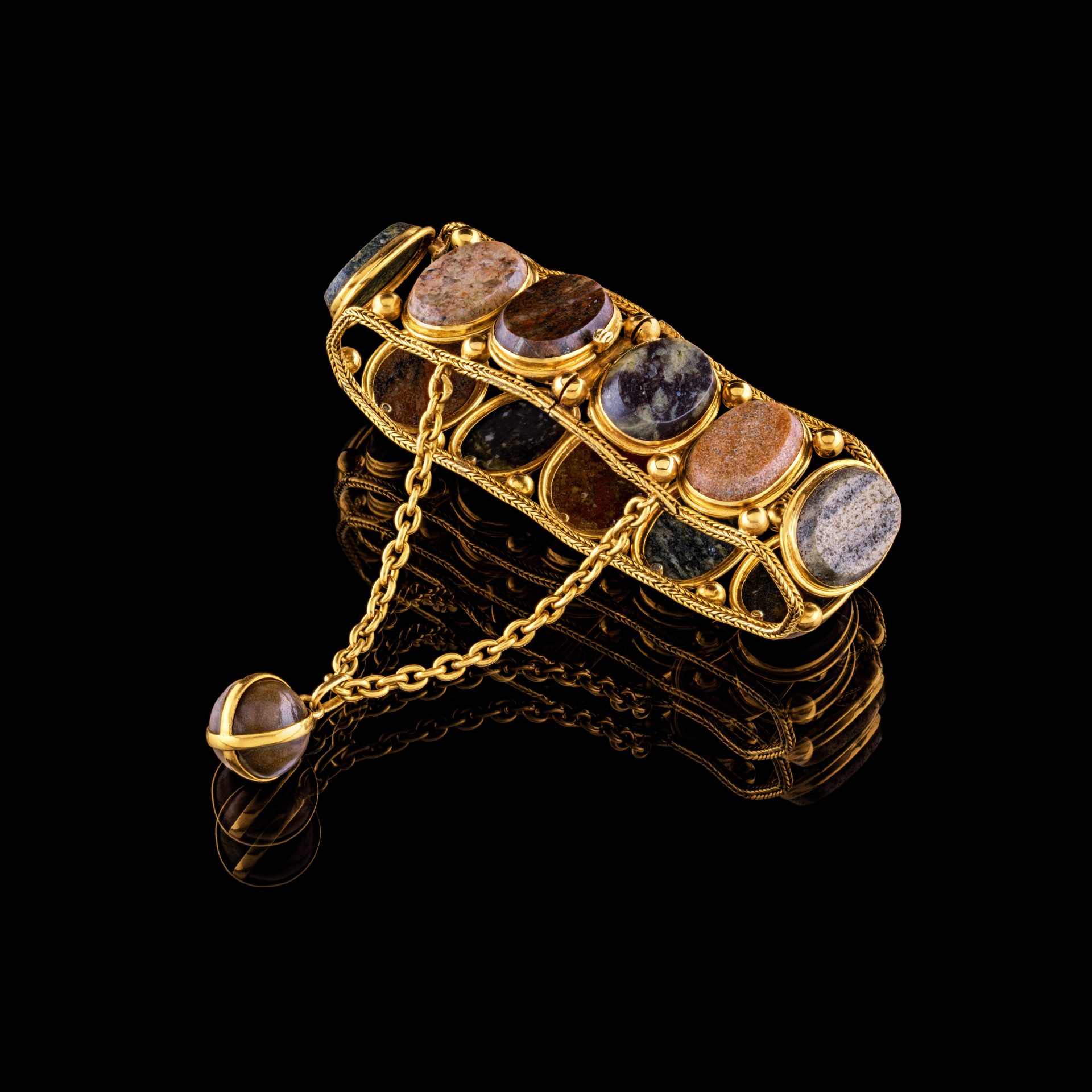 12 March 2016 – 20 March 2016
Twenty-first-century jewels in Hallwyl House
Imagine if Wilhelmina von Hallwyl had lived today, with the opportunity to develop her collecting and interest in art. What would her collection look like today, in 2016, now that the contemporary jewellery art scene is booming?
A determined and far-sighted woman such as Wilhelmina with an eye for craftsmanship and quality would undoubtedly have acquired a magnificent jewellery art collection. Jewellery art is a relatively young art genre. It had its breakthrough in the late 1960s. Jewellery artists often work in a wide variety of materials. Everything from gold, silver and precious stones to paper, fish scales and porcelain; with the common denominator being a connection to the body. The exhibition in the Hallwylska Museum featured six contemporary jewellery artists. Participating artists were Karin Roy Andersson, Sofia Björkman, Åsa Christensson, Karin Johansson, Sanna Svedestedt Carboo and Kerstin Öhlin Lejonklou.
Together with a number of other museums, the exhibition was part of the Jewellery Art 2016 project, initiated by the National Museum. The Body Armour exhibition was shown at the Royal Armoury in Stockholm.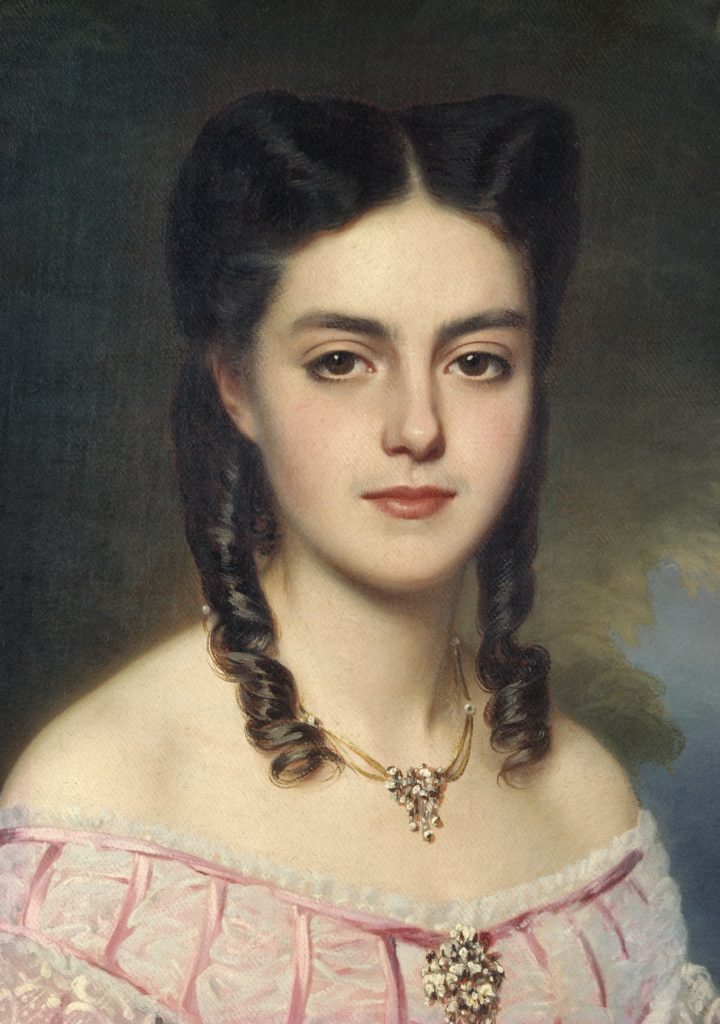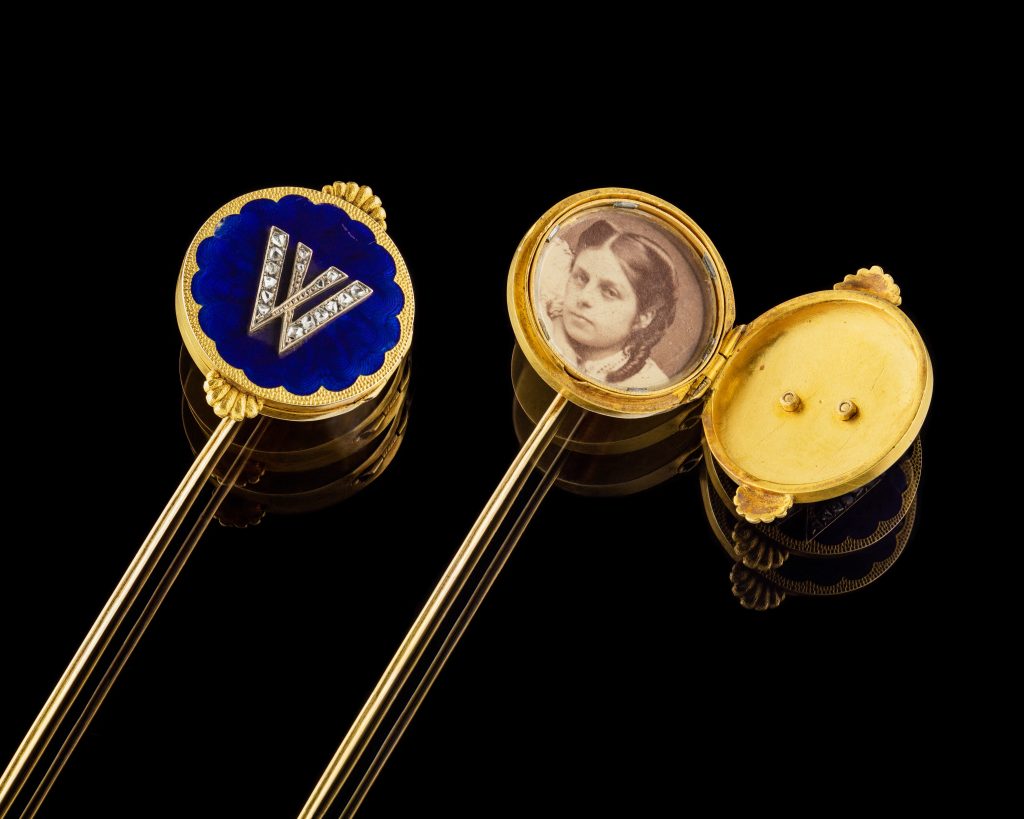 Wilhelmina von Hallwyl and a tie pin belonging to her husband. Photo: Erik Lernestål, the Hallwyl Museum/SHM (CC BY).
Participating artists
Sofia Björkman (f. 1970 Ekerö)

Karin Johansson (f. 1964 Värnamo)

Åsa Christensson (f. 1981, Luleå)

Sanna Svedestedt Carboo (f. 1981 Krokom, Jämtland)

Karin Roy Andersson (f. 1983 Umeå)

Kerstin Öhlin Lejonklou (f. 1937 Drottningholm)