On site: October 5 – 16, 2022
Art Nouveau 2.0
During Stockholm Craft Week 2022, 8 glass artisans from the Swedish Glass Academy (Glasakademin) make a new interpretation of the Art Nouveau style and exhibit their work at the Hallwyl Museum.
Artisans from the Swedish Glass Academy:
Jeanette Karsten

Sylvia Neiglick

Anna -Linda Gabriel

Fredrik Nielsen

Ebba Von Wachenfeldt

Susann Wallander

Gunvor Larsson

Rosita Ståhl
Free admission
The exhibition will have free admission.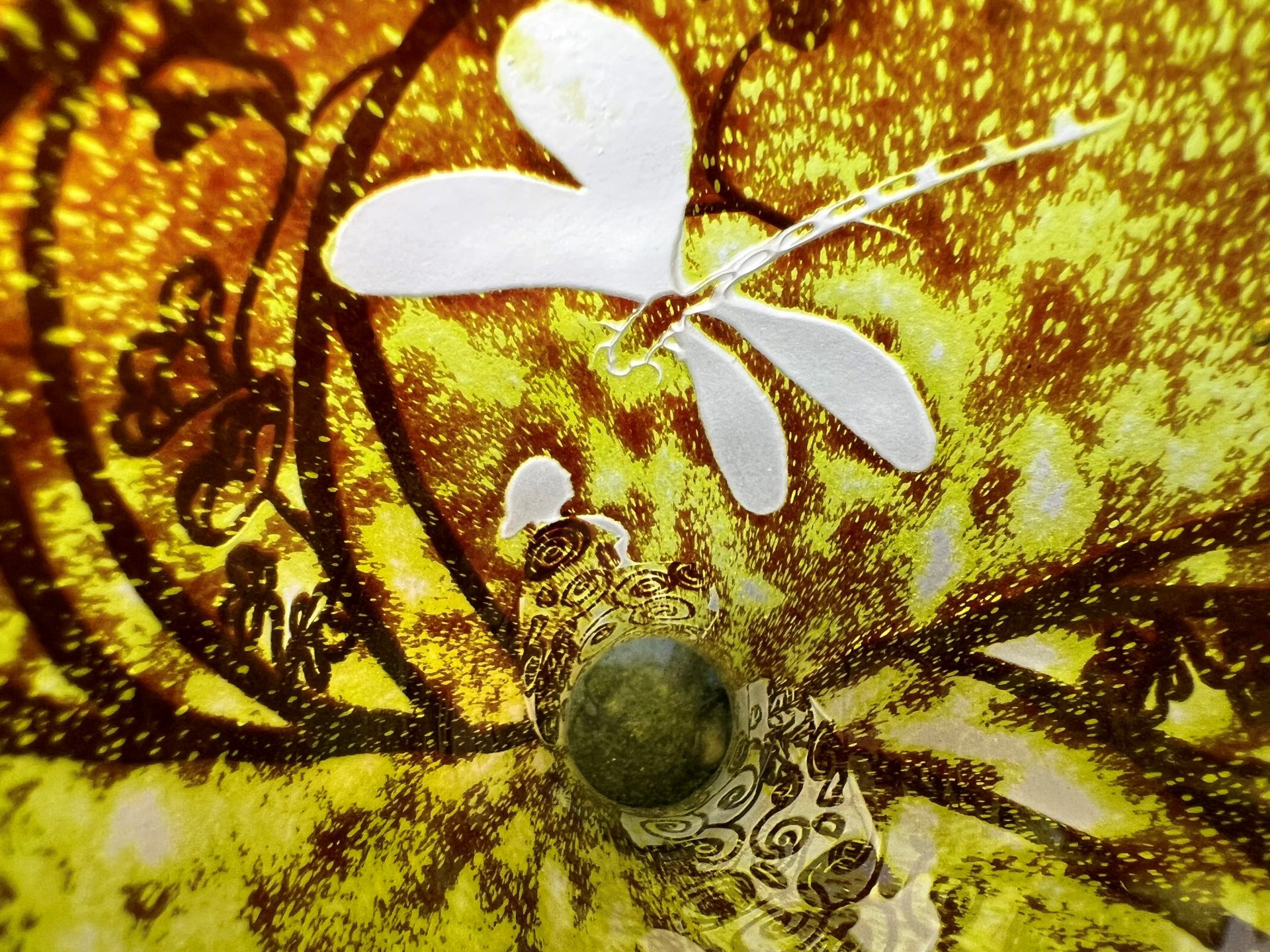 Guided tour in the exhibition: Art Nouveau 2.0 Glasakademin tells (in Swedish)
Wednesday 5 October at 17.30 and Thursday 13 October at 14.30
Welcome to participate in a guided tour with the artisans from the exhibition. The guided tour will be held in Swedish.
Buy Tickets
Tickets cost SEK 100 and can be purchased at Tickster.
Buy Tickets to the guided tour October 5
Buy Tickets to guided tour Oktober 13
Stockholm Craft Week 2022
Stockholm Craft Week is run by The Swedish Crafts centre in collaboration with Svensk Form (the Swedish Society of Crafts and Design) and Konsthantverkarna. The event aims to make the arts and crafts visible and strengthen its position on the contemporary art scene, both nationally and internationally.
Events during Stockholm Craft Week 2022
Good to know before your visit:
Accessibility: You need to go up stairs to visit the exhibition. There is no elevator in the museum.
Wardrobe: Backpacks and outerwear is not allowed to bring in to the museum. Instead, backpacks and outerwear can be locked in. You find the lockers adjacent to the entrance of the museum.
Packed meal: Food and drink are not allowed in the museum. Hallwyl Restaurant is located in the courtyard of the museum and serves food.
Strollers and parms: For evacuation reasons, it is not possible to bring a stroller/pram with you in the museum, however there are a few places for leaving strollers. The nearest place to lock prams is on Norrmalmstorg.