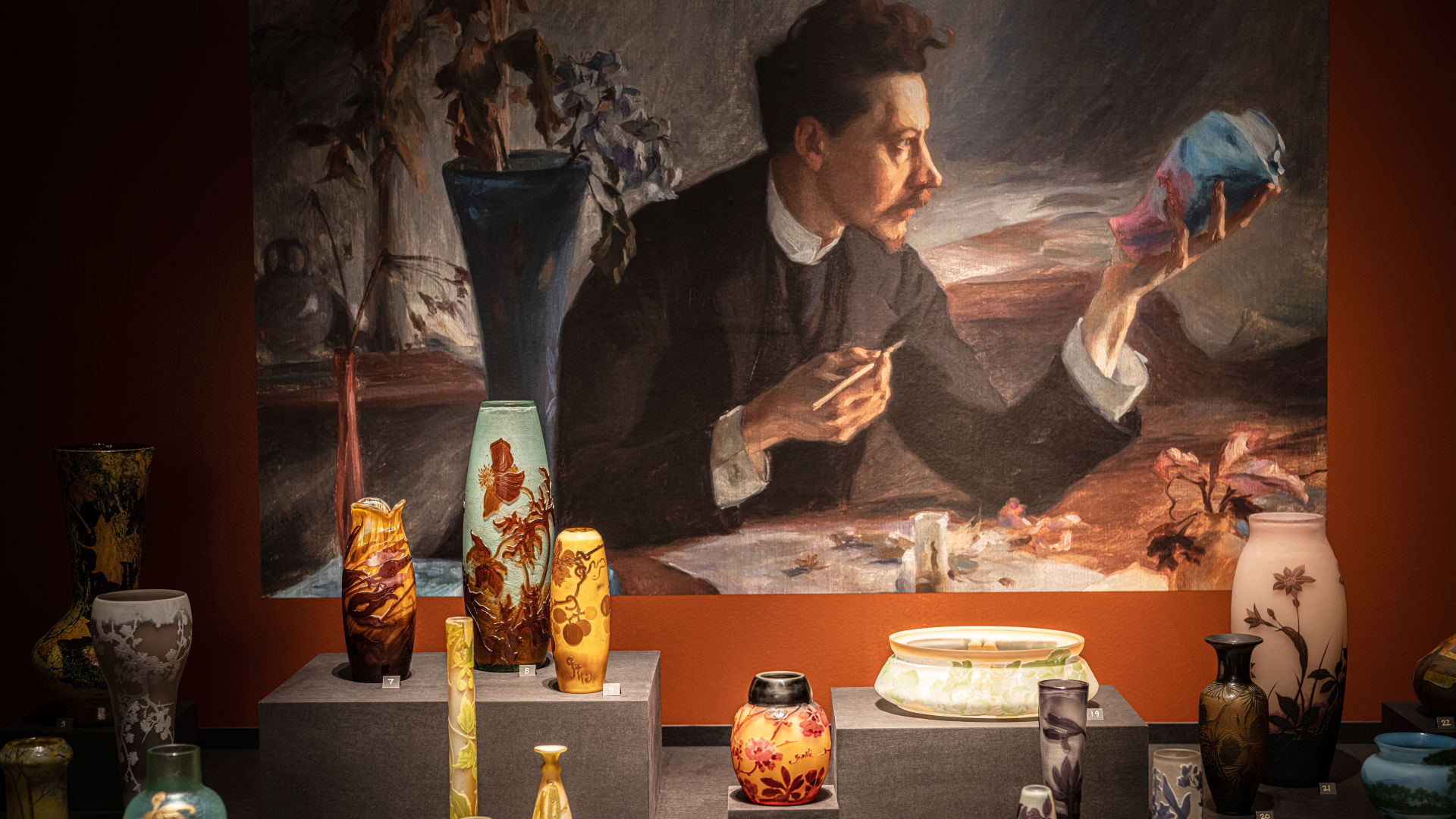 On view: November 11, 2022 – August, 2023
A novel style for a new time – Excursions in Art Nouveau
In this exhibition, the museum presents Art Nouveau, the new artistic movement that emerged towards the end of the 19th century. The visitor gains an insight into the style through a selection of exhibits from the private collections of Göran Bratt, Magnus Palm and Markus Dimdal. More than three hundred exhibits in glass, ceramics and metal are on display, representing the different expressions and variations of the style.
Art Nouveau embraces a variety of design forms, from the more well-known stylised wavy lines and female figures to the creeping fauna of the forest and marshes. The style influenced our entire environment and the objects around us, everything from architecture to fashion, our views on nature and our living environment.
Well-known works on display
Among others, works by the well-known French artist in glass Emile Gallé, who was one of the foremost creative figures in Art Nouveau, are on display here. He is known above all as an artist in glass. He exhibited at the art and industry exhibition in Stockholm in 1897, where his glass attracted great interest. Gallé and other international craftsmen influenced Swedish design.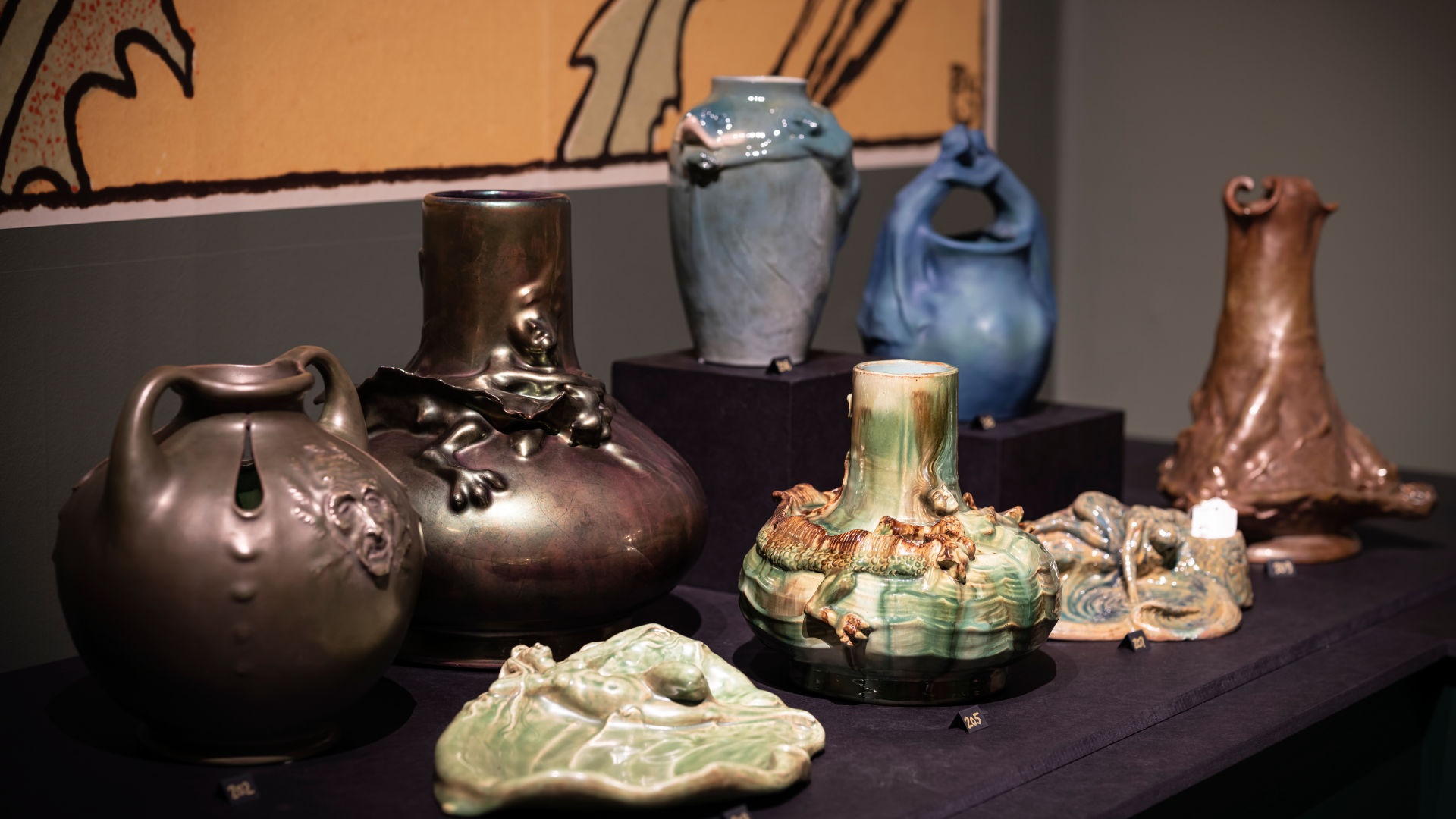 Nature as a source of inspiration
The exhibition is dedicated to the expression of Art Nouveau in Sweden. The new winds from the continent bringing art with nature as a source of inspiration were merged in Sweden with the national romantic movement, which emphasised local history, Nordic nature and folk culture.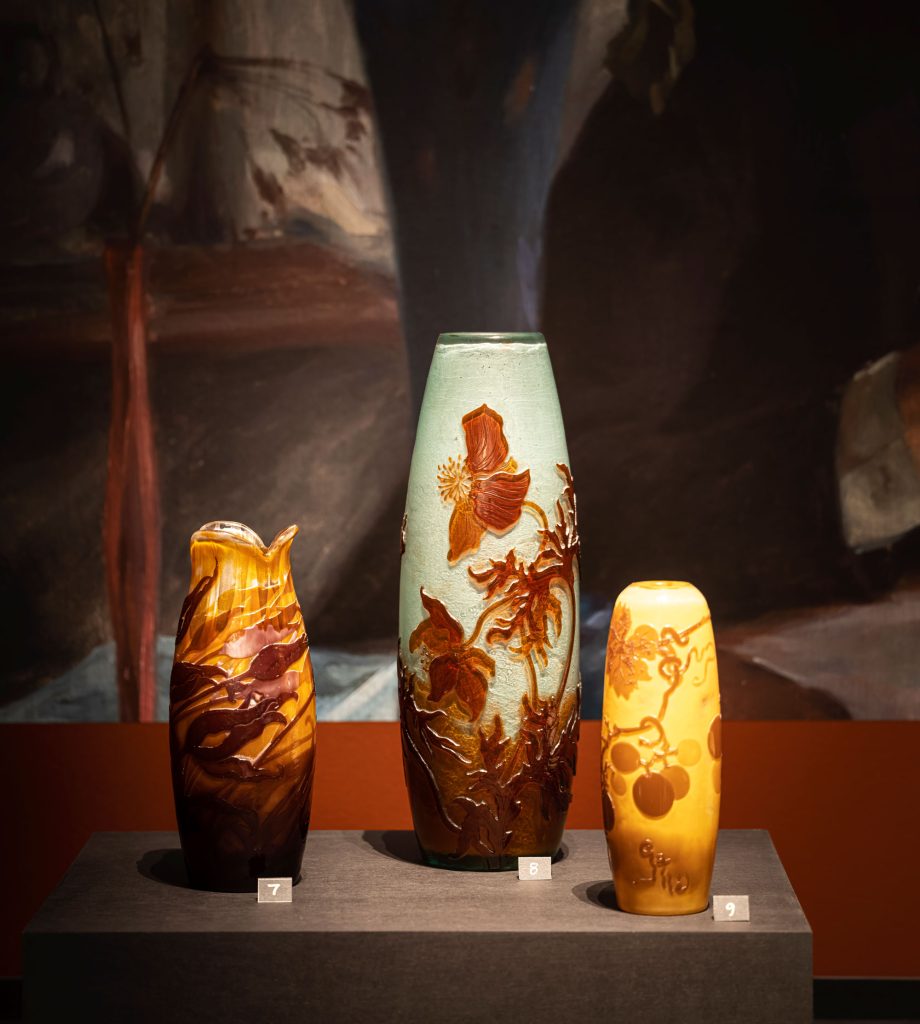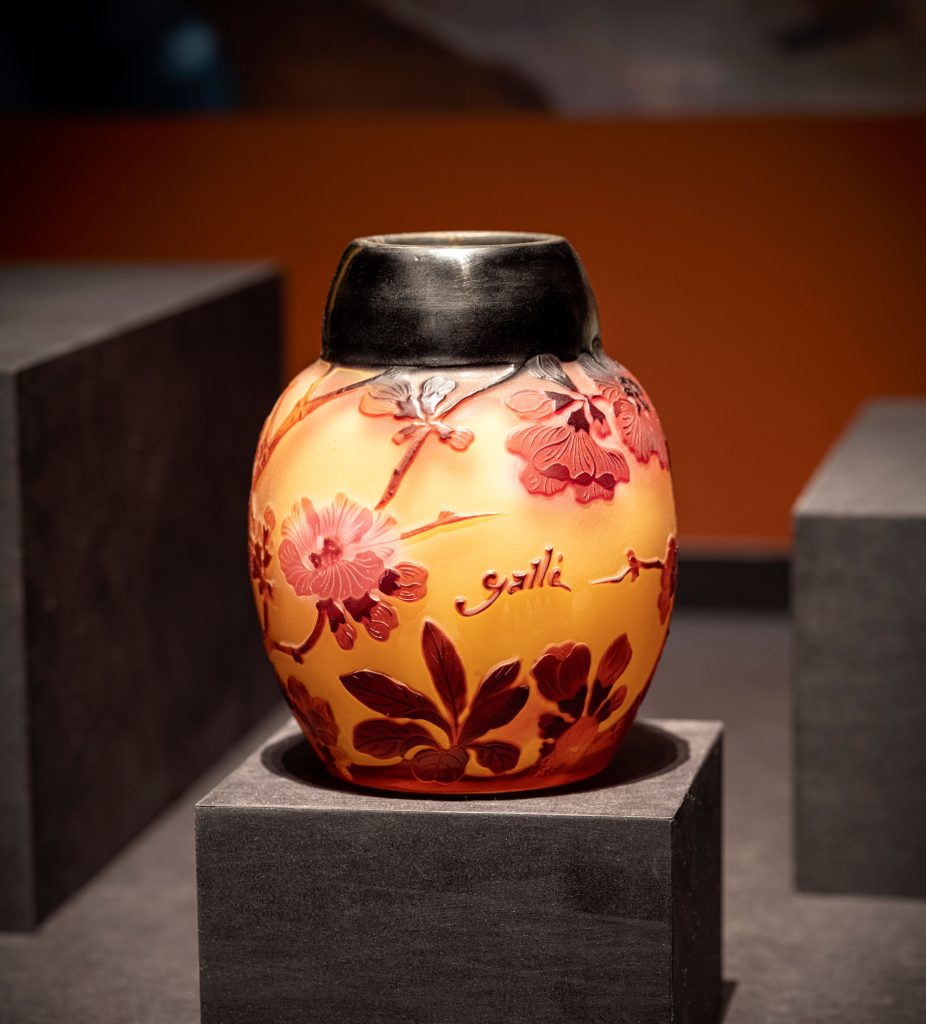 Photo: Jens Mohr, Hallwyl museum/SHM.
Good to know before your visit:
Price: SEK 120 for adults. Free entry for children and young people up to 18 years of age.
Accessibility: You need to walk up a number of stairs to visit the exhibition. The museum has no lifts.
Cloakroom: There are lockers at the entrance to the museum where you can leave your outer clothing.