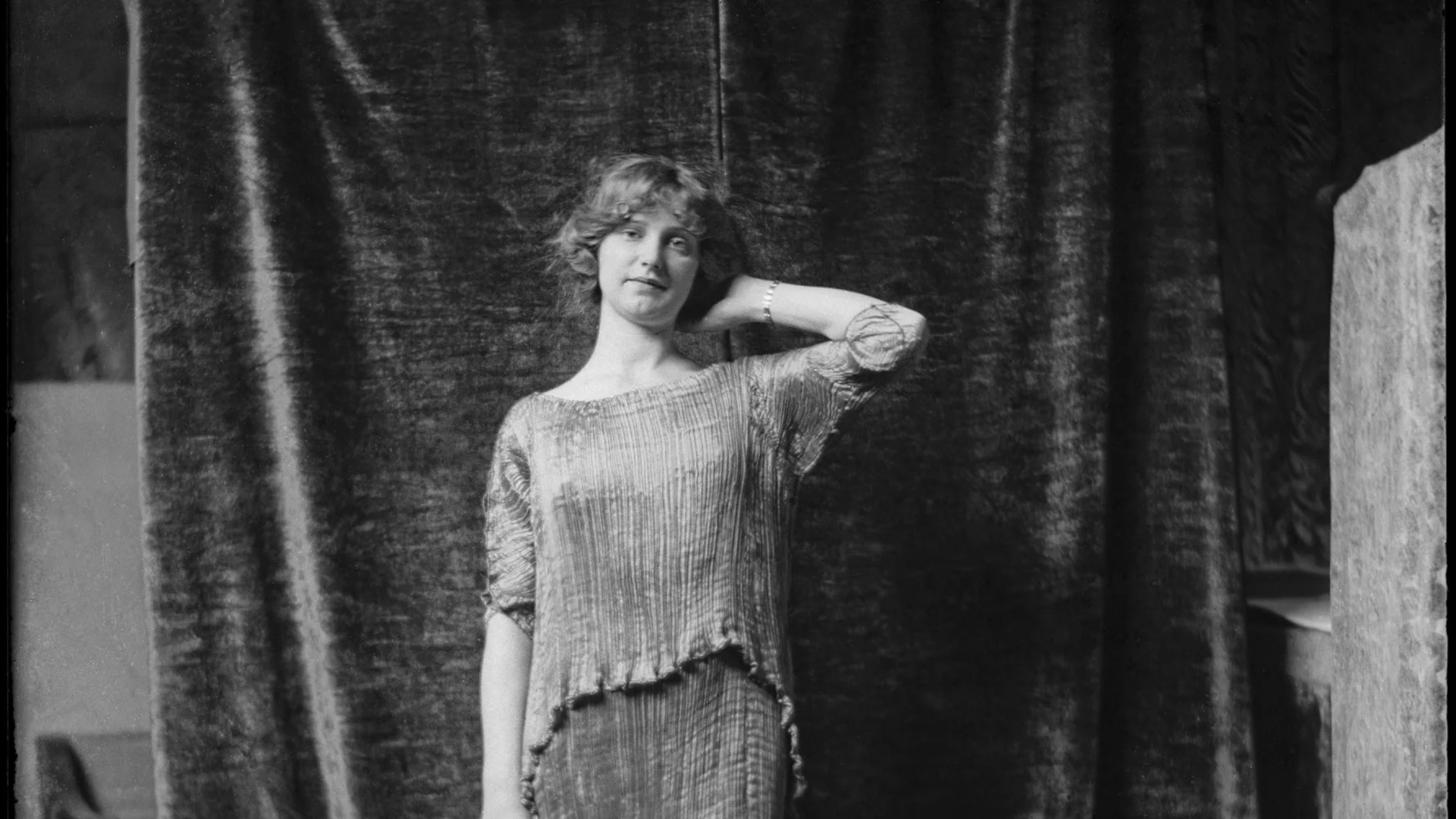 2 October 2015 – 10 January 2016
Mariano Fortuny
Fashion designer and all-round artist
A painter, inventor, photographer, and fashion designer, he designed groundbreaking garments and textiles; fashion that challenged the conventions of the time. In the Hallwyl Museum's exhibition Mariano Fortuny – fashion designer and all-round artist, one got to see and learn about some of his creations.
Mariano y Fortuny Madrazo (1871–1949) is considered the most significant innovator in fashion and textile design during the early 20th century. He first became known for his printed silk taffeta scarf, the Knossos from 1906, and later became the world famous for the pleated Delfos dress from 1907 onwards. The Delfos dress became an exclusive evening garment for the daring woman, and was worn by the celebrities of the time such as Sarah Bernhardt and Isadora Duncan.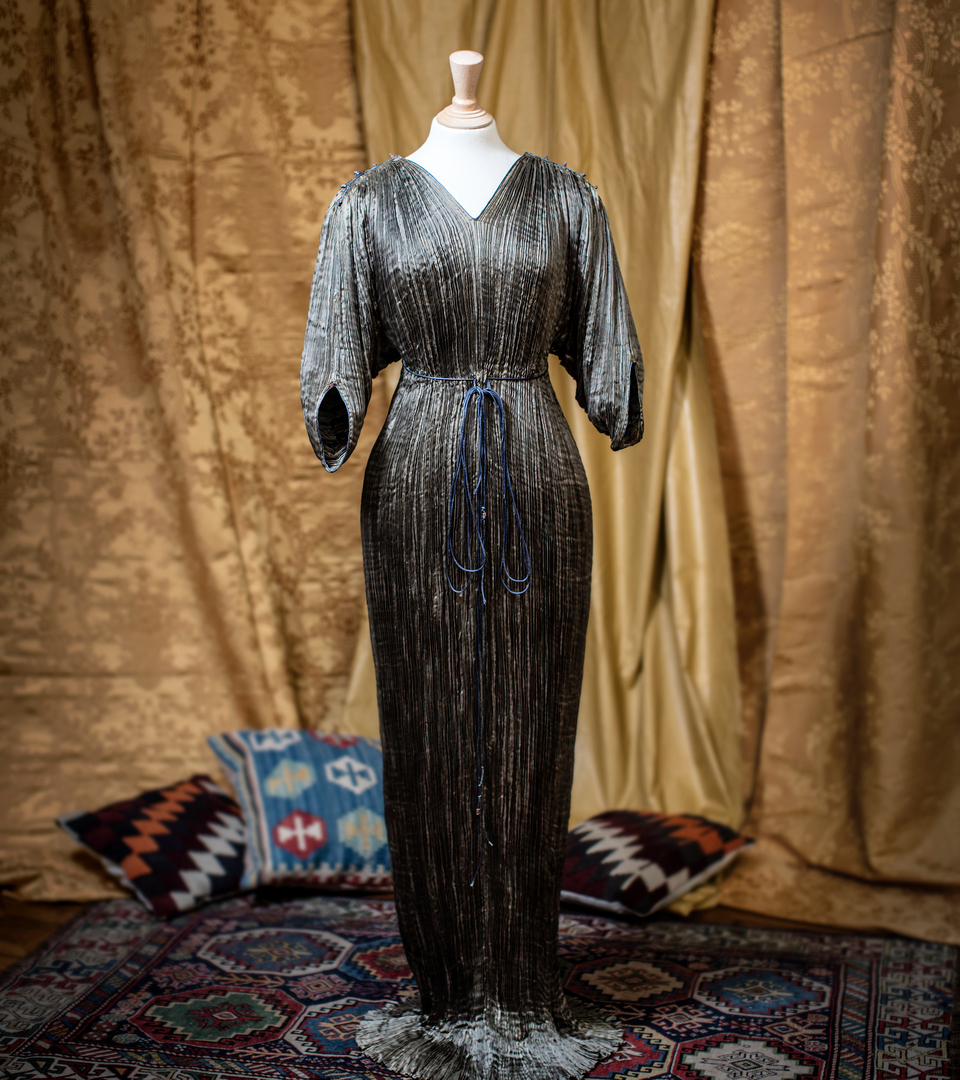 Multifaceted artist with many interests
Mariano, born in Spain, began his artistic career as a painter, fascinated by Wagner's theme of the "total art object." The theatre with the cooperative, collective process appealed to him, as a set designer he developed a completely new lighting system. Both electric lighting and industrial design were a completely new area of technology at the turn of the 20th century.
In Fortuny's 14th century palace in Venice, he and his wife Henriette designed textiles that had a major impact on the fashion world and the decorative arts of the time. It was primarily the textile technology and craftsmanship that interested him, along with a predilection for antiquity, the Middle Ages and the Oriental. His wife Henriette helped with the production of unusual colours and pigments and developed special printing techniques for silk and velvet.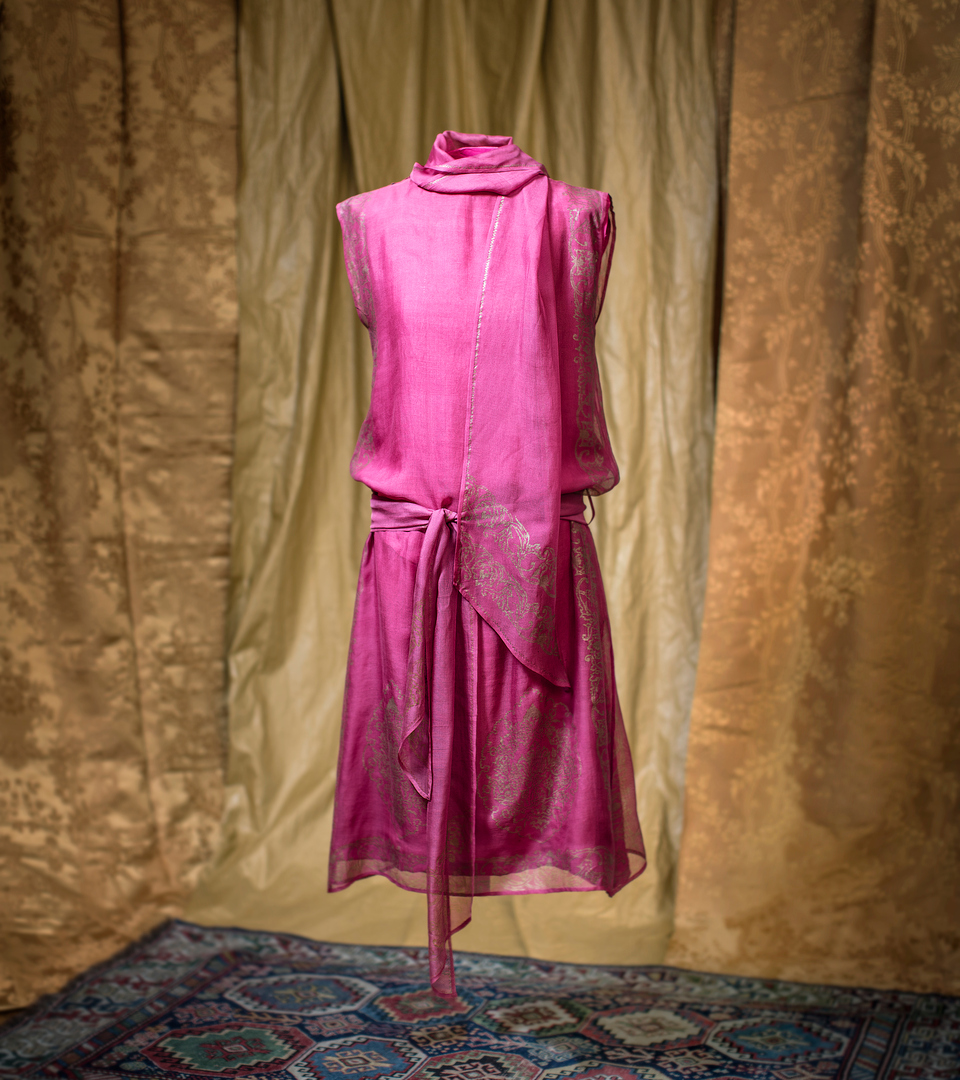 The Hallwyl art collection contains Nils Dardel's painting "Dreams and Fantasies" from 1922, which is said to depict the von Hallwyl sisters, depicted in the bowling alley. Their dresses are very reminiscent of Fortuny's Delpho dresses. This gave rise to the idea of showing an exhibition about Mariano Fortuny.
Today Mariano Fortuny's home Palazzo Pesaro in Venice is, like the Hallwyl Museum, a milieu museum that displays interiors, paintings and textiles designed by him.
The exhibition was a collaboration with the Embassy of Spain and the Italian Cultural Institute, and was facilitated by means of loans from the Museo Fortuny in Venice and from the Museo del Traje in Madrid.