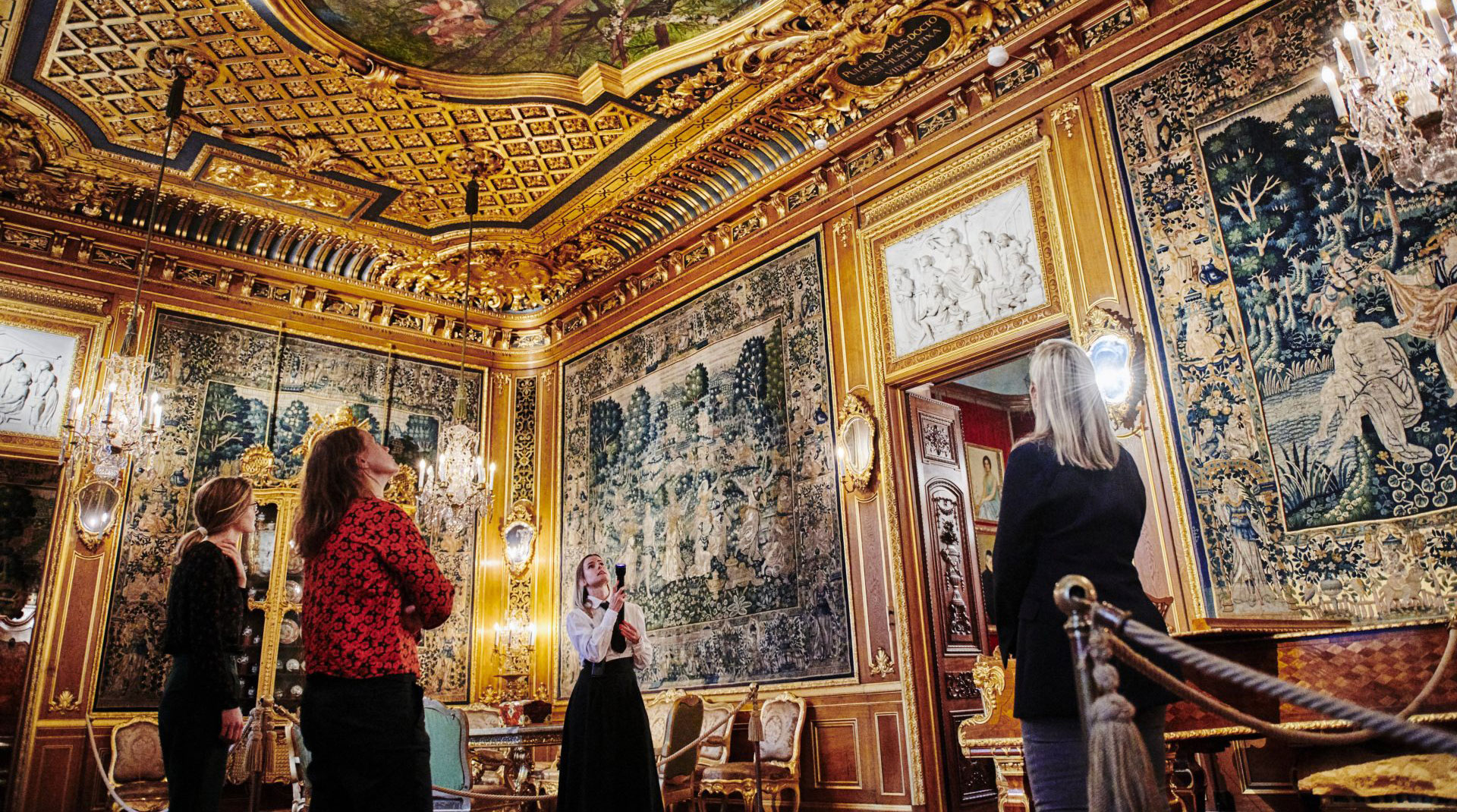 Join a guided tour of the Hallwyl museum, a former home that was completed in 1898. The museum has been preserved exactly as it was left and contains Wilhelmina von Hallwyls great collections of paintings, antique furniture, silver, armory, textiles and porcelain as well as everyday objects.
Limited amount of tickets availiable for each tour in order to ensure safe social distancing.
Accessibility – the museum does not have any elevator
The Hallwyl Museum has five floors. Since there is no lift, you will need to climb the stairs. The number of steps varies, depending on where you want to get to in the house. If you want to go on a guided tour of the house, this would entail at least 103 steps up and down.
Book Tickets on Tickster. Tickets cost SEK 170 for adults. Free of charge fo children up to 18 years of age.

Hamngatan 4, Stockholm
lördag 2 september 13:30

lördag 9 september 13:30

lördag 16 september 13:30

lördag 23 september 13:30

lördag 30 september 13:30

lördag 7 oktober 13:30

lördag 14 oktober 13:30

lördag 21 oktober 13:30

lördag 28 oktober 13:30

lördag 4 november 13:30

lördag 11 november 13:30

lördag 18 november 13:30

lördag 25 november 13:30

lördag 2 december 13:30

lördag 9 december 13:30

lördag 16 december 13:30

lördag 23 december 13:30

lördag 30 december 13:30